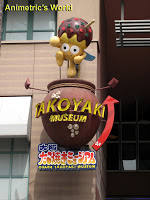 When we left for Osaka last April 2, I had no idea that there was an Osaka Takoyaki Museum. The plan was, on our first day in Japan we would go to Universal Studios with the kids. On our way to Universal Studios, we passed by Universal Citywalk and came across Osaka Takoyaki Museum. I looove takoyaki and so this was a very welcome discovery!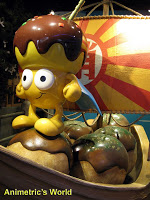 Luckily there was no admission fee. There was an Osaka Takoyaki Map on the wall and I was surprised to learn that there are more than a dozen kinds of takoyaki originating from different parts of Osaka!
We ordered a dozen takoyaki balls for 700 yen. There were 3 kinds and 4 pieces per kind. It was freshly cooked, served piping hot alongside a cold drink — additional 180 yen for the drink! It's cheaper to just ask for water but the thought didn't occur to me until after we had already ordered and paid.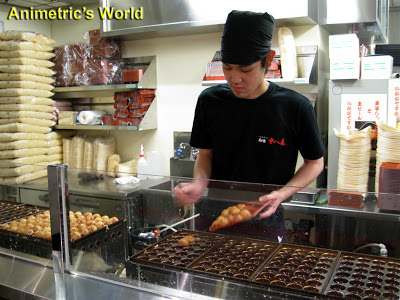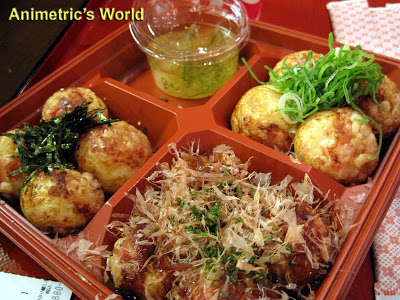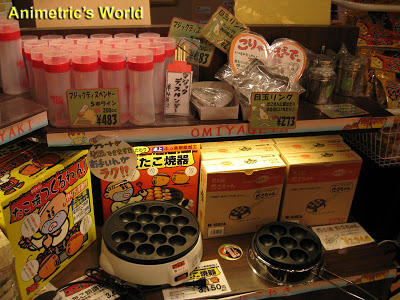 There was a takoyaki shrine where you could make wishes, several takoyaki stands offering freshly cooked takoyaki, cute displays, and a museum shop with the most quaint takoyaki merchandise. There were cellphone straps, ear picks, takoyaki cooking kits, snack items, stuffed toys, costumes, and lots more. If you love takoyaki, or if you're an anime fan or japan-o-phile who has always dreamed of takoyaki, this place is definitely a must-visit!
Craving for takoyaki in Metro Manila? You can get some delicious authentic takoyaki at:
Hana (6 pcs for P100)
Little Tokyo, Arnaiz Ave., Makati City
Kozui Green Tea (5 pcs for P99)
Tomas Morato, Quezon City
Like this post? Subscribe to this blog by clicking HERE.
Become a
Facebook Fan
for more updates from Animetric's World.