Since it's summer, I'll be posting more out of town destinations than usual. Anyway, I got to try out Nurture Spa Village's services for the first time last February. I'm not a fan of massages so I wasn't really expecting too much. I've featured Nurture Spa in a couple of magazines but it was all based on interviews and press kits prior to this visit.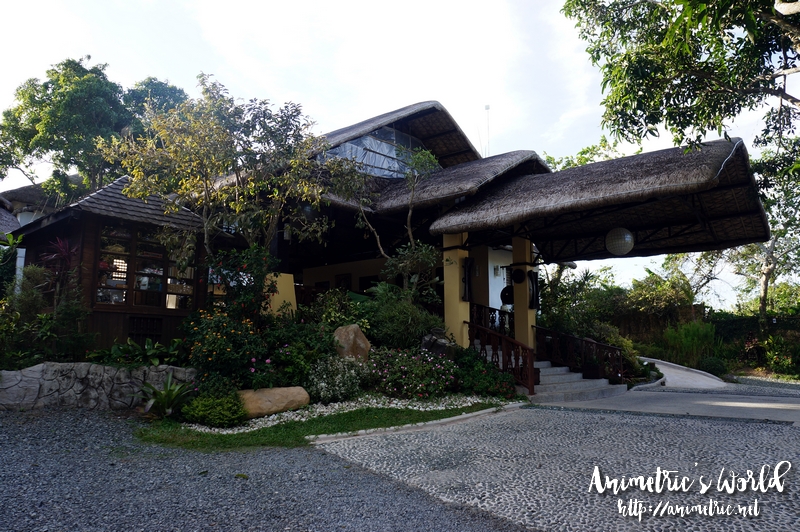 Nurture Spa Village is tucked away in one corner of Tagaytay. You'd have to drive to a location off the main road to find it.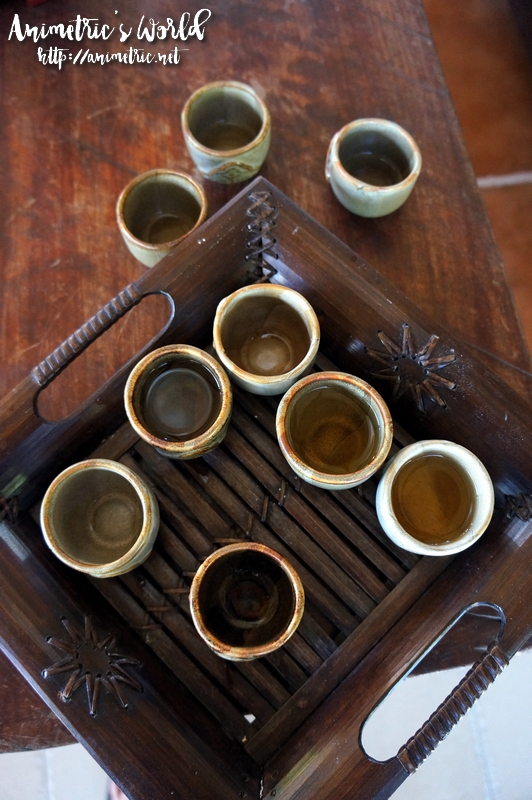 Upon arrival, we were served some hot tea. Then we proceeded to fill up customer information sheets.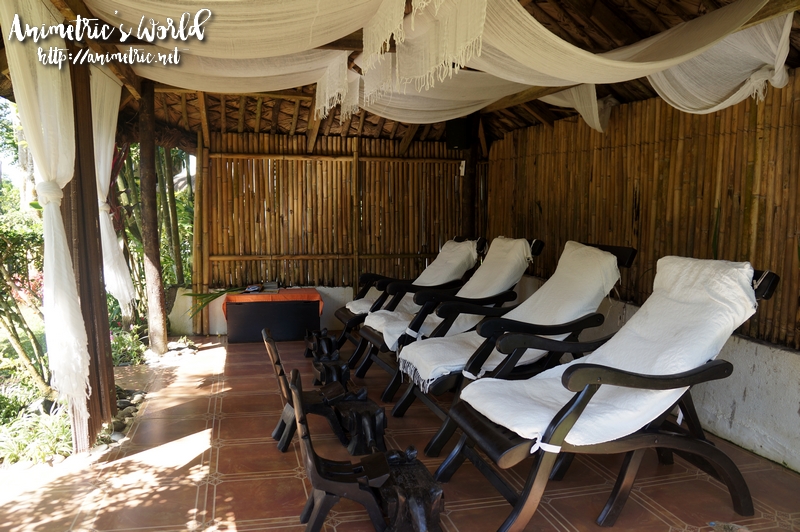 When I was asked to choose a treatment, I decided to go for the Hilot Kagalingan (P1,200), a traditional Filipino massage that is said to prevent and cure colds, sprains, fever, and fatigue. We were asked to wait by these lounge chairs as our treatment rooms were prepared. If you're just getting a foot spa, foot massage, or facial treatment, you would be asked to stay here for the duration of the service.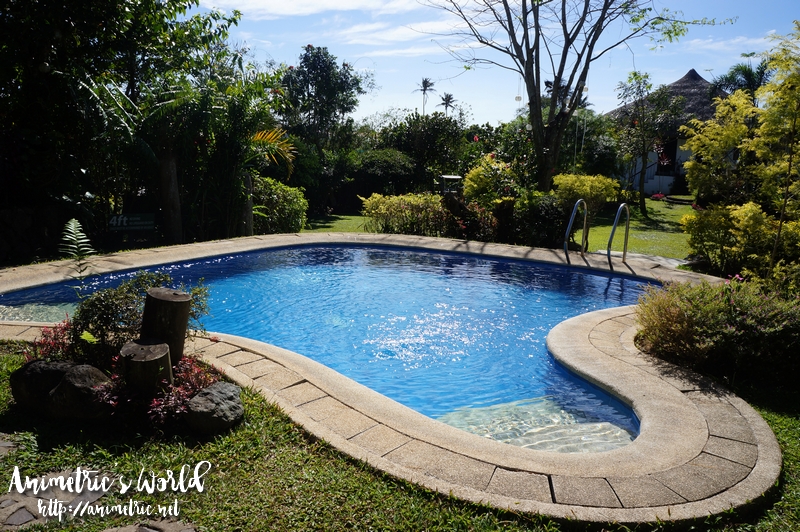 Nurture Spa Village has a small swimming pool.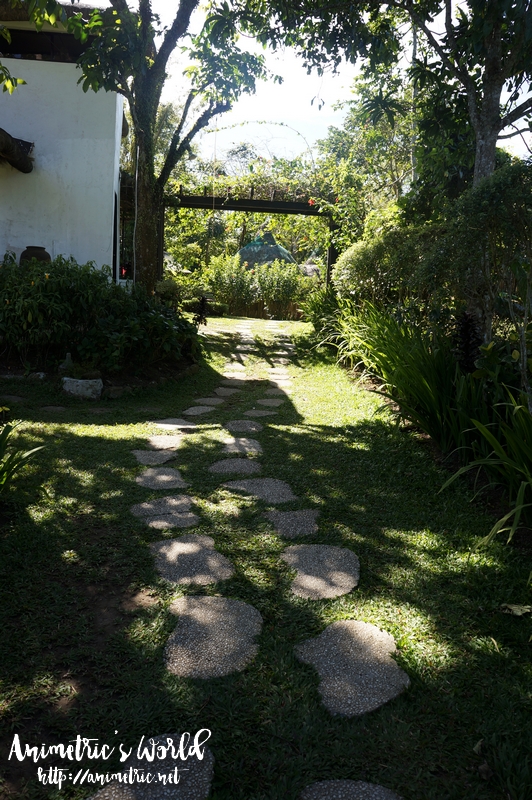 Finally we were led to our treatment rooms.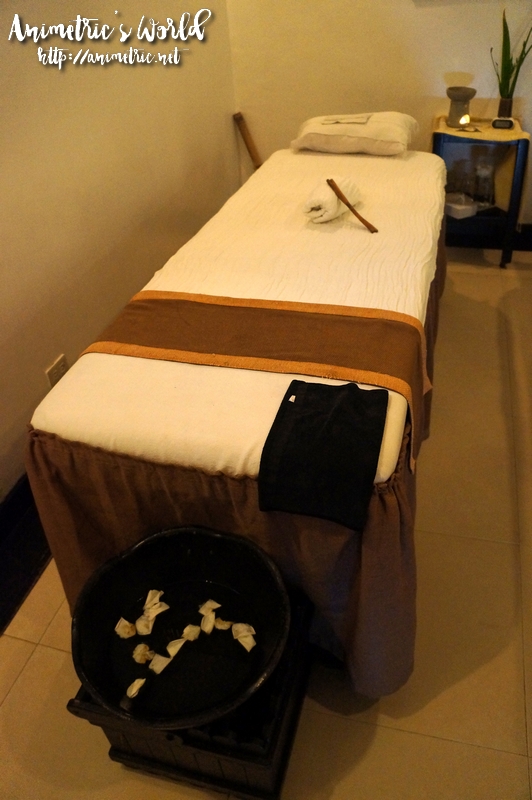 It's a small room with treatment beds (I was in a room for two with Mrs. Martinez), a closet, and a small bathroom with a shower and toilet. Before my massage started, my feet were washed with a scrub made of crushed corn kernels in a bowl with water and flower petals by the foot of the bed (see above). After washing your feet, you would be asked to lie on your tummy face down so that the massage can begin. I kind of regret picking hilot because I felt sore all over and sort of tired afterwards, lol. I guess I'm really not cut out for massages.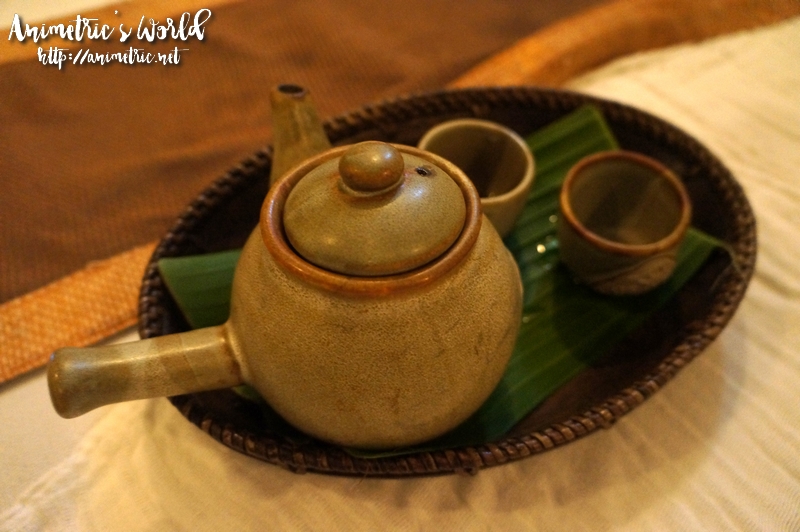 After the massage we were given some hot ginger tea.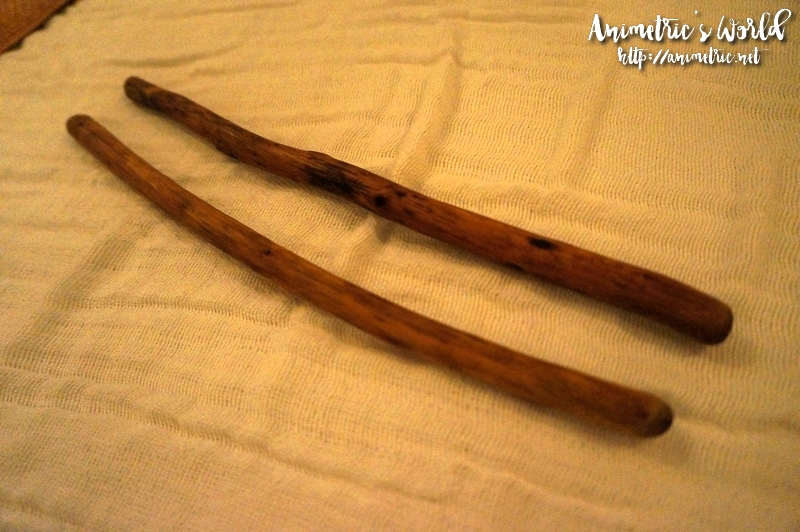 These wooden sticks were used to massage the soles of my feet.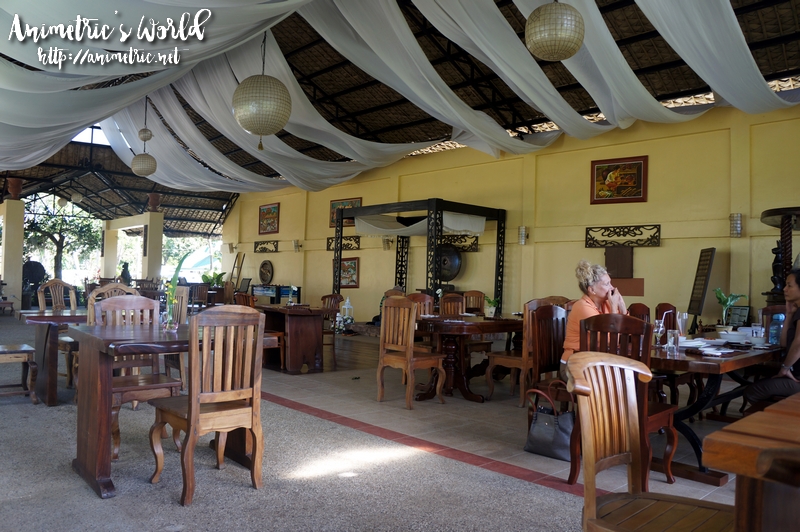 After the massage, we proceeded to the dining area where merienda (afternoon snack) was waiting for us.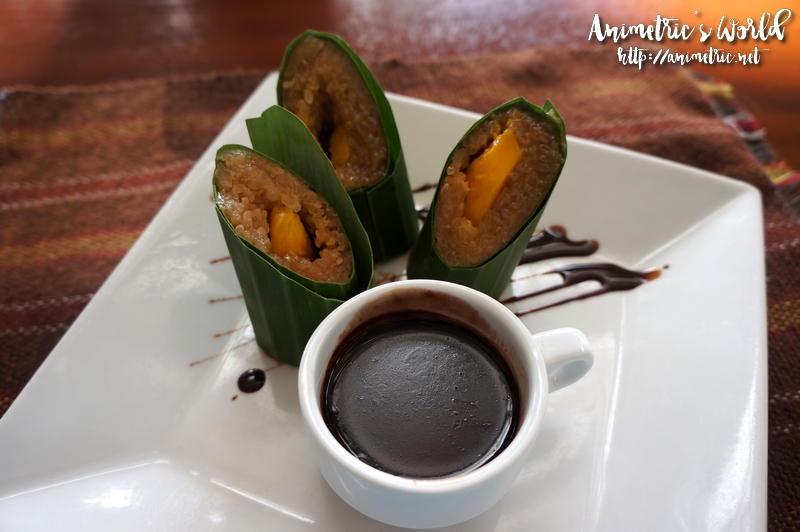 Our merienda consisted of Suman at Mangga with a bowl of thick tsokolate (native hot chocolate). I didn't know if it was for dipping or for drinking so I did both. It was pretty good.
If you're a massage-type of person and you want to get away from it all, Nurture Spa Village is probably worth a visit. Personally though, I find it very taxing to drive all the way there and I find that The Spa's therapists do a better job when it comes to massage. But then again, I've been to The Spa numerous times (they are consistent, no matter how many other spas I visit I find they still have the best therapists) in the past and I've only been to Nurture Spa once so it may not be a fair comparison.
Nurture Spa Village has facilities for overnight or extended stays.
Nurture Spa Village
Pulong Sagingan, Barangay Maitim II West,
Tagaytay City, Cavite 4120 Philippines
+63918-8888SPA / +63917-6878873 / (02)710-9786 / (046)512-6273 / +63922-8988654
Like this post? Subscribe to this blog by clicking HERE.
Let's stay connected: