I learned the hard way that cooking is a basic life skill. After spending more than half my life not being able to cook to save my life, I have evolved. The best part is, I realized it's but another way to delight the people I love the most — my family. These days I plan and cook just about every meal in the house. I've even graduated to making meriendas and desserts!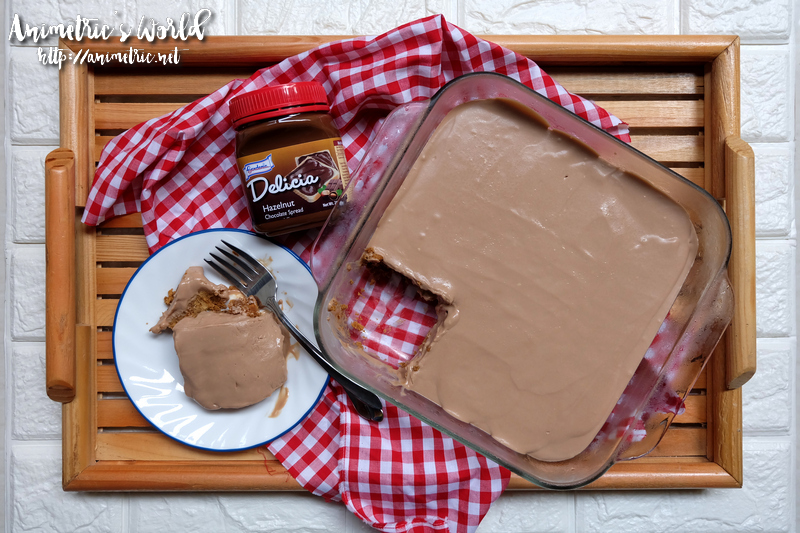 My latest food project is the No Bake Gardenia Delicia Cheesecake Bars. It's the first time I've made it, but I had my kids there when I was trying to refine the taste. The flavor is adjusted to their liking, which means it's not overly sweet. Let me share the recipe and then some tips so it's easier to make. 🙂
No Bake Gardenia Delicia Cheesecake Bars
Ingredients:
1 1/2 cups crushed graham crackers (about 12-15 graham crackers)
6 tbsps salted butter, melted
2 bars of cream cheese (16 oz, room temperature)
1/2 cup powdered sugar
1 tbsp fresh lemon juice
1/2 tsp vanilla extract
1/8 tsp salt
1 cup heavy cream
1 jar Gardenia Delicia Hazelnut Chocolate Spread
Procedure:
Pour melted butter all over the crushed graham crackers, making sure everything is covered in butter.
Compress the graham and butter mixture against your square pan so that it forms a crust at the bottom of the pan. Refrigerate to let it set.
Combine cream cheese, lemon juice, powdered sugar, vanilla extract, salt, and Gardenia Delicia Hazelnut Chocolate Spread in a bowl using a mixer set to low. Pour in the cream and whip. This is the ideal setup. Unfortunately I do not have a mixer so I tried hand mixing. It was too tedious so I dumped everything in the blender and well, blended until all the ingredients combined.
Pour the mixture over your crust. Cover the entire container with cling wrap and refrigerate so it will set. You can also freeze it so you can enjoy Frozen Gardenia Delicia Cheesecake Bars. If it becomes too hard from freezing just thaw it a bit until it's sliceable.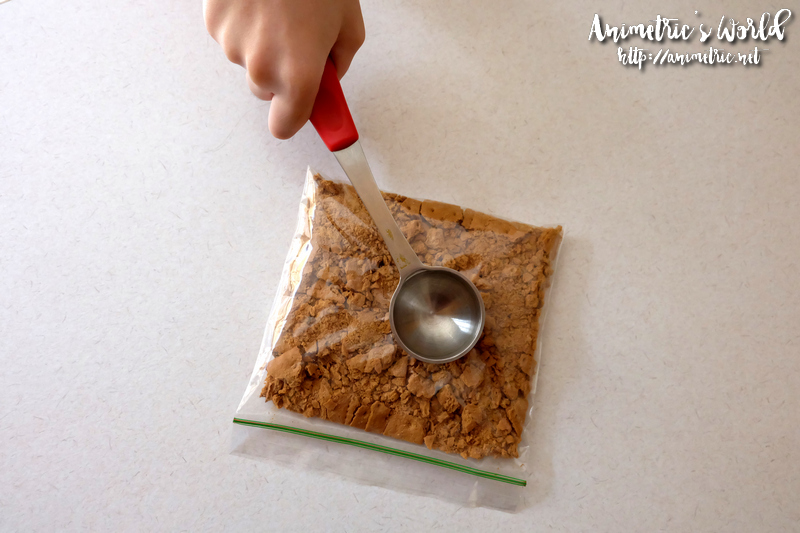 I crushed the graham crackers by putting them in a resealable sandwich bag, and then putting that bag in yet another sandwich bag. I pounded them with this coffee scoop. You need 2 bags because the force can cause bag #1 to kind of explode.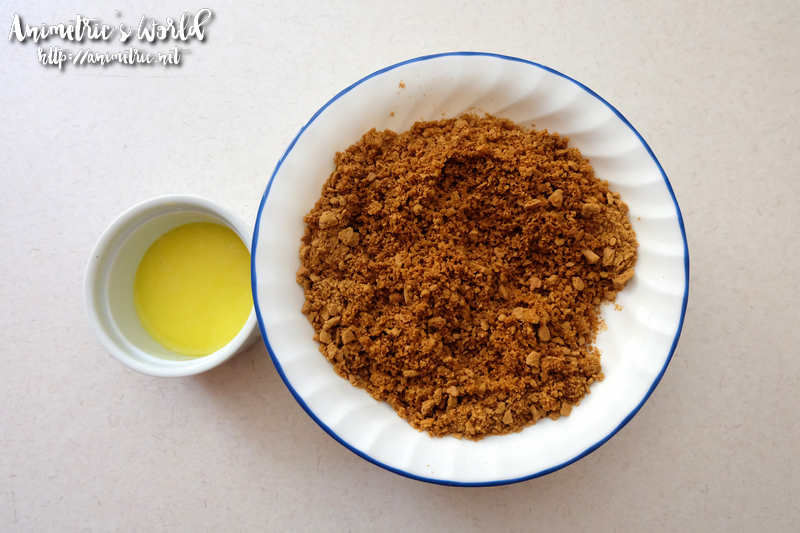 Crush the crackers as finely as possible. Big chunks (see photo) will make it hard to form a crust.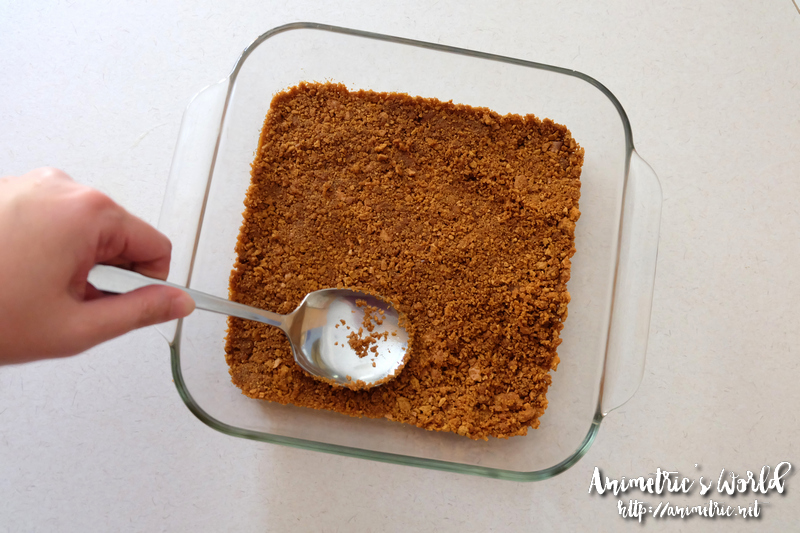 Use a flat thing to compress the crust. I used this flat scoop.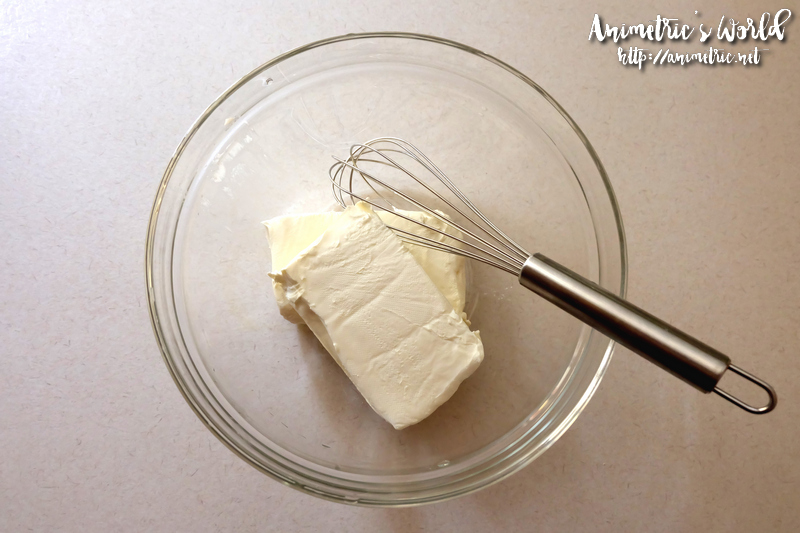 If you don't want liquefied cheesecake that is hard to set, hand mix if you do not have a mixer. Also, soften cream cheese by taking it out of the refrigerator maybe 3 hours beforehand. I used a blender and it was more liquid than I wanted, but nothing freezing can't fix lol.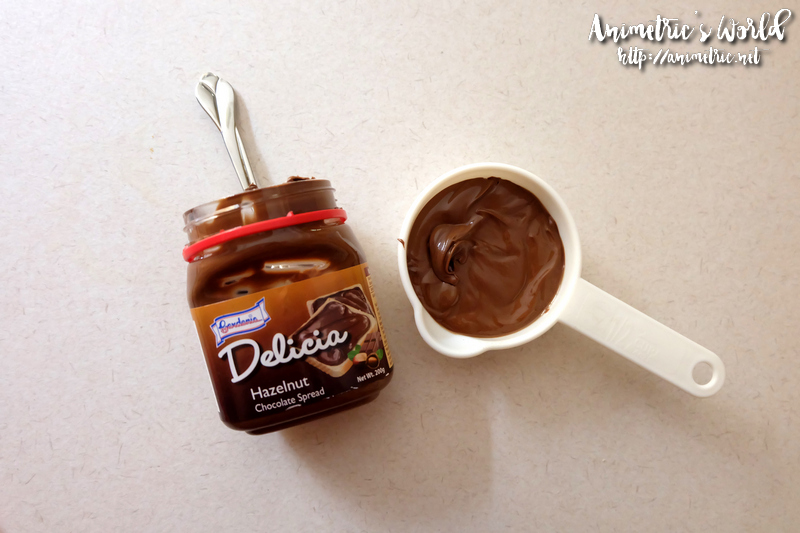 Since I was adjusting according to taste, I first tried using half a cup of Gardenia Delicia Hazelnut Chocolate Spread. Don't bother, one jar is the perfect amount to use since it's not overly sweet.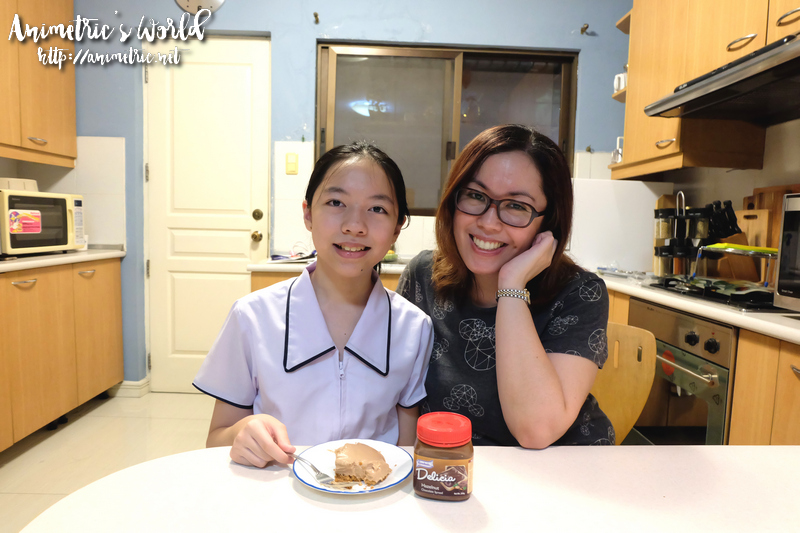 So my No Bake Gardenia Delicia Cheesecake Bars was a great after school treat. I think I did pretty okay considering I had no mixer, lol. At least everyone in the house thought it was pretty good! And that my friends is how you delight as a DEL mom with Gardenia Delicia… no words, just something delicious.
Are you a DEL mom? Would you like to win a Gardenia Delicia gift pack with breads and spreads delivered straight to your doorstep? Simply follow @animetric and @gardeniaph on Instagram. Post a photo of your "no words" moments of delight with your kids on Instagram with the hashtag #AnimetricXGardeniaDelicia. Five (5) winners with the best photos and captions will be chosen. Winners will be announced on Sept. 2, 2018.
Good luck! This giveaway is open nationwide.
Like this post? Subscribe to this blog by clicking HERE.
Let's stay connected: