I love checking out restaurants in the QC area. It just means it's very accessible to us. I don't like cooking when our helper takes the day off because of all the cleaning up that goes with it. That said, Nanka Japanese Latin Restaurant along Mother Ignacia and Roces Sts is definitely an option for the next time we need to eat out. I didn't even know Japanese and Latin cuisines could be fused together!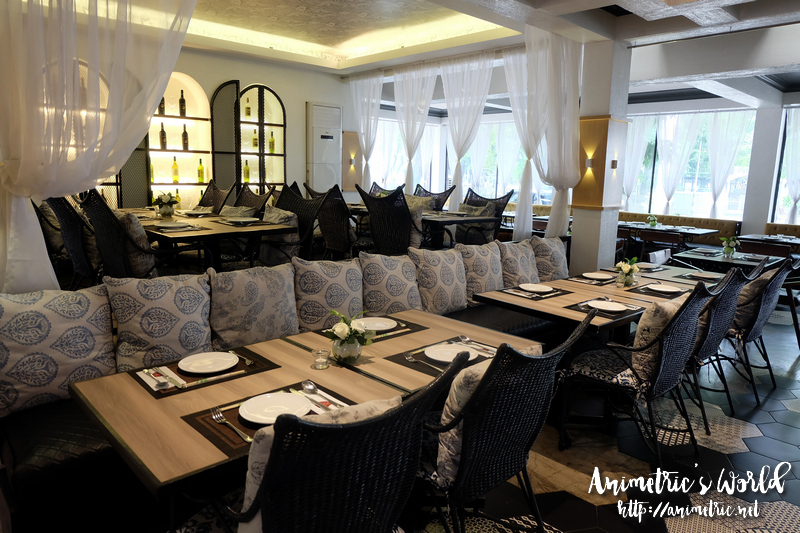 Nanka Japanese Latin Restaurant is surprisingly spacious. There's also ample parking outside the restaurant, which is definitely a plus.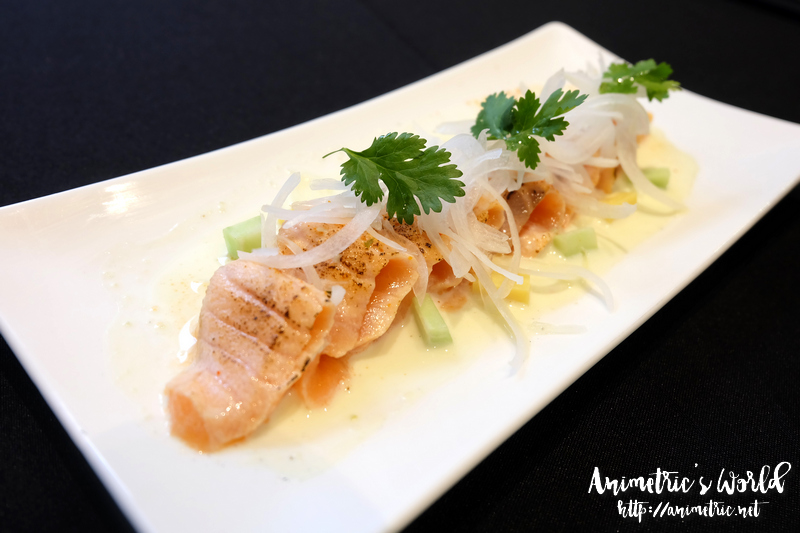 I was part of a group invited to try out their bestsellers. We started with Salmon Sashimi (P345). Torched salmon is served with a unique wasabi sour cream sauce. It's really good!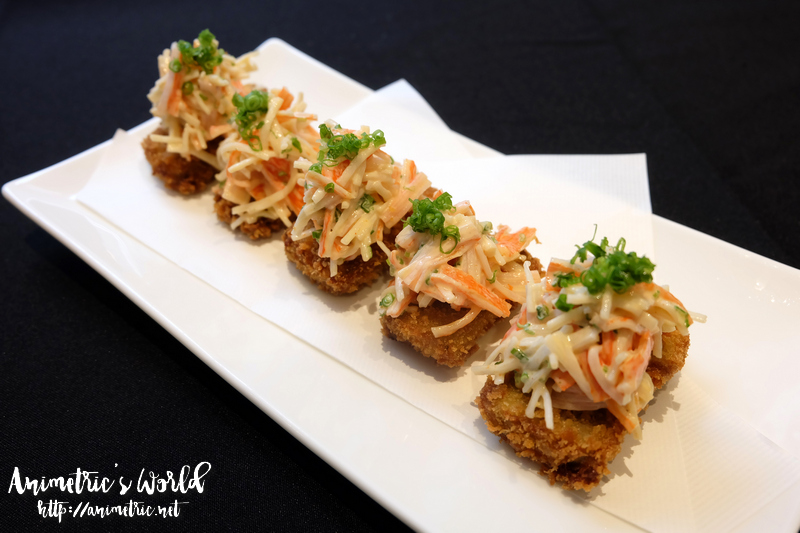 Then we had Crispy Eggplant (P250). Sliced and breaded eggplant is topped with kani salad. I love how crunchy these are. I had companions who dislike eggplant but even they loved this dish.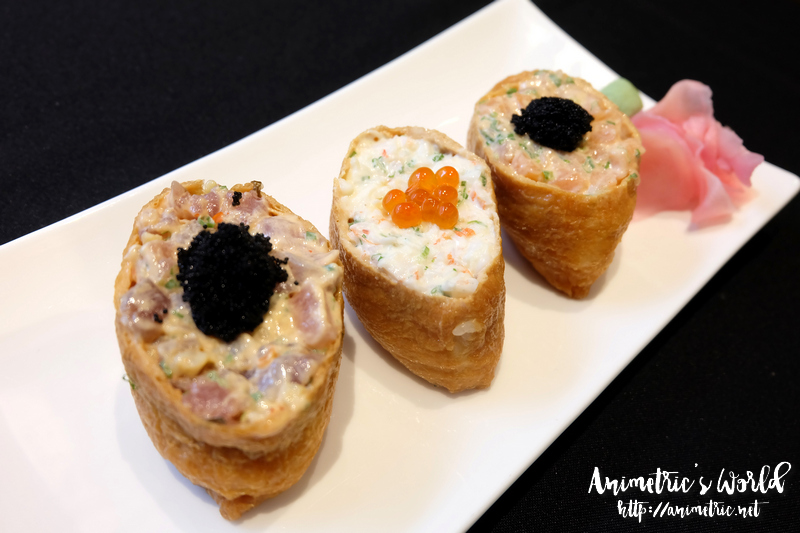 This is Mixed Inari, marinated tofu skin filled with sushi rice and your choice of topping. Price depends on which toppings you order — Shrimp (P335 for 3 pcs), Salmon or Tuna (P245 for 3 pcs). They are all so good! Each serving is comprised of 3 big pieces.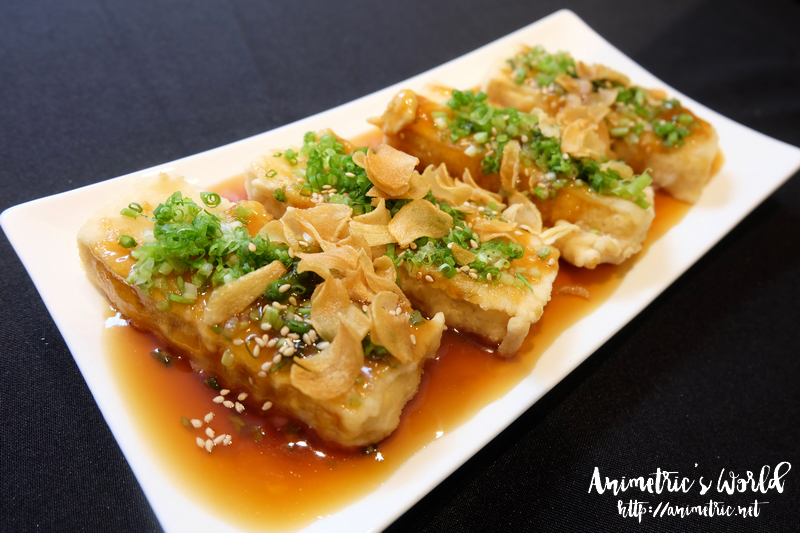 This dish is simply called Tofu (P245). In other restaurants, this is called Tofu Steak. Crispy Tofu is drizzled with Teriyaki Sauce then topped with grated ginger, scallions, and garlic chips. Flavorful and delicious!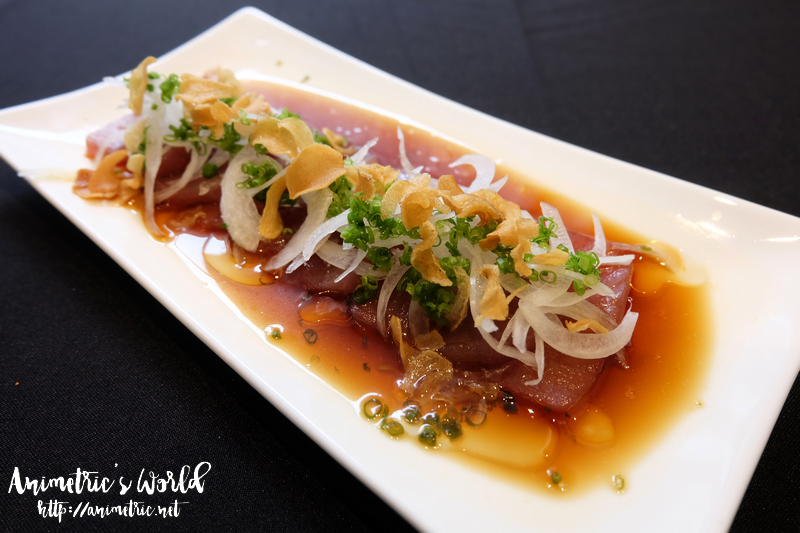 Nanka's Tuna Sashimi (P340) is made up of raw tuna slices in soy sesame sauce.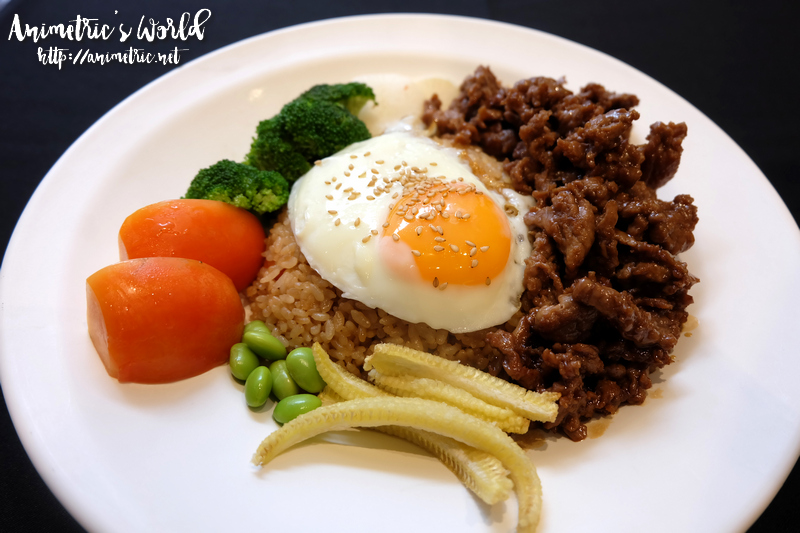 Steak Fried Rice (P435) is a complete meal in itself. Sliced Tenderloin Steak is served with Fried Egg and fresh vegetables.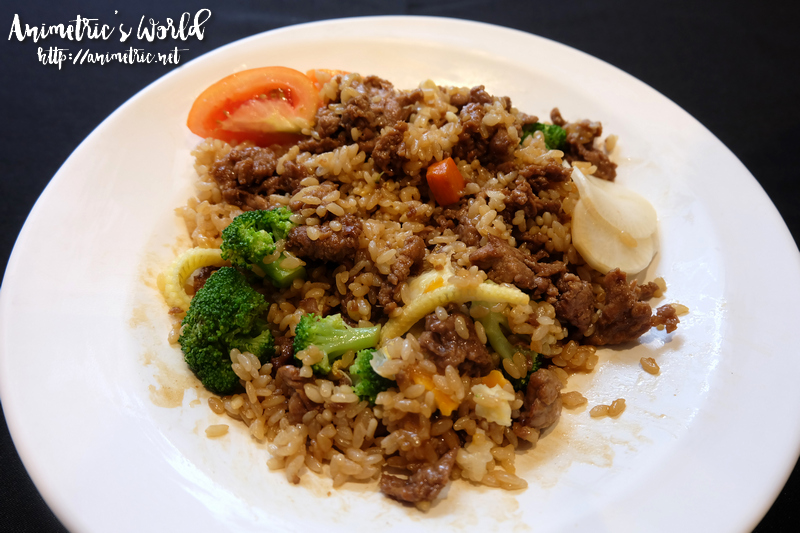 It's supposed to be mixed before eating. It's really good! The beef is really tender and the vegetables are indeed fresh. You can come in here and order just this and you'd be perfectly satisfied.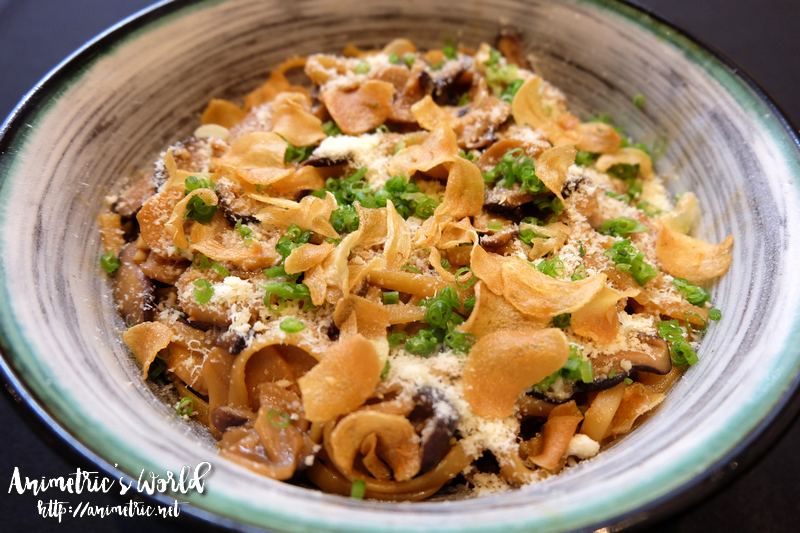 Shitake Pasta with Parmesan (P295) is a very different take on pasta. Shitake, shimeji, and king oyster mushrooms are sauteed in garlic, butter, and soy sauce then topped with crunchy garlic chips, green onions, and grated parmesan cheese. I love how all the flavors meld together. It's soooo good. This dish was one of the group's favorites. The serving can be shared by 2 people too.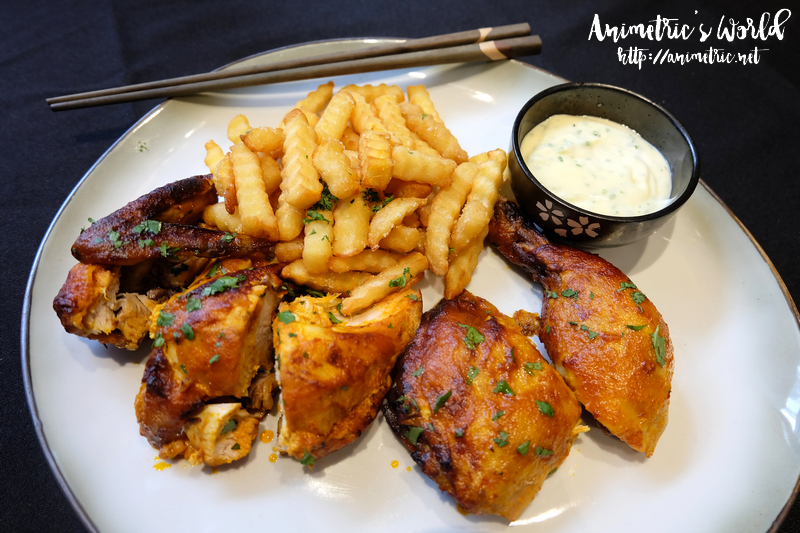 Pollo ala Brasa (P395) is Peruvian Chicken served with French Fries on the side. It's fall-off-the-bone tender and very tasty.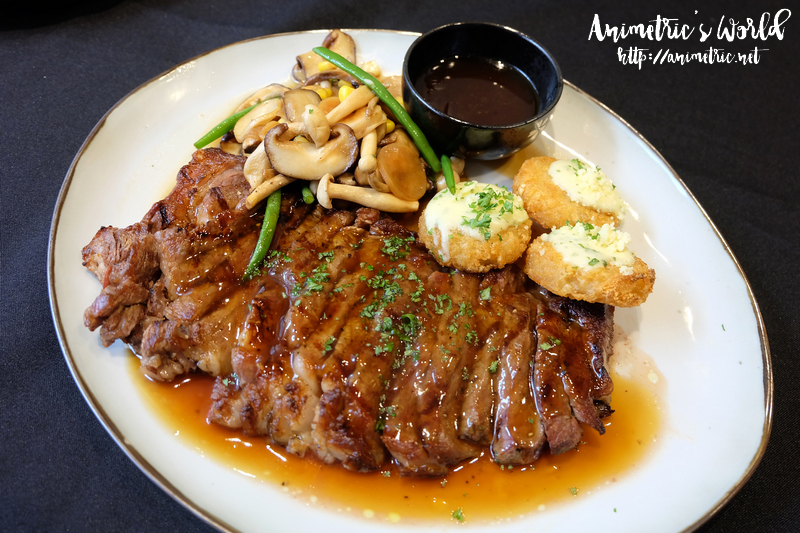 Angus Prime Rib (P1,700) is 450g of Angus Prime Rib served with Truffle Teriyaki Sauce, grilled vegetables, and really awesome potato croquettes. The quality of the beef is top-notch. Highly recommended!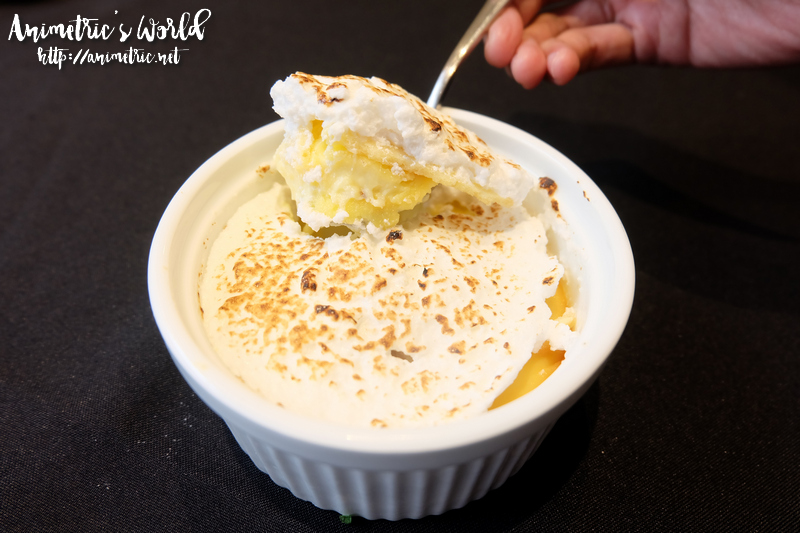 For dessert, we tried Miso Custard (P225). It's creamy white chocolate custard with white miso and butter cookie. Smooth and creamy, it's reminiscent of creme brulee. I didn't get a hint of the white chocolate and white miso but it was a rich and decadent dessert nonetheless.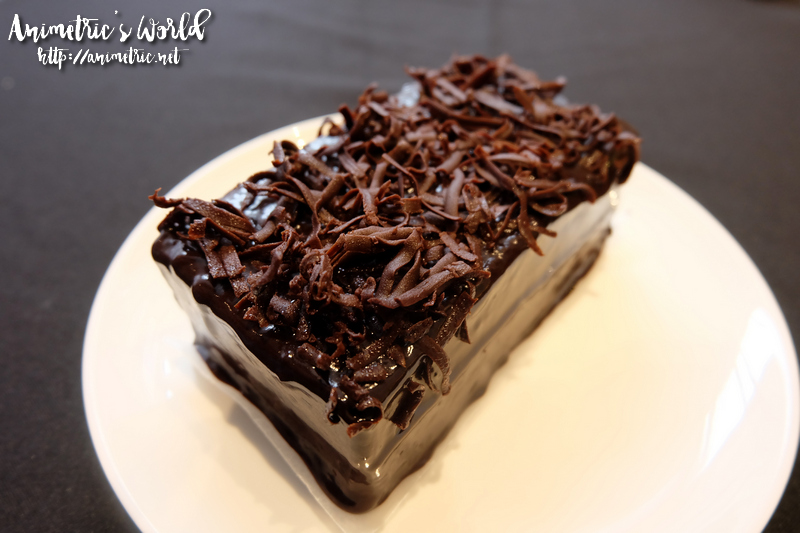 This is their Decadent Choco Fudge Cake (P150). It's like a mini-cake and one serving is the size of 2-3 square cake slices. Moist, rich, and very chocolatey, this is probably one of the best chocolate cakes I've tried. You even get a free cup of coffee to go with it when you order.
Nanka Japanese Latin Restaurant is great for family dining. Food is reasonably priced and delicious — most menu items are in the P200+ to P400+ range. Servings are good for sharing. Can't wait to go back with hubby and the kids to try their other offerings!
Nanka Japanese Latin Restaurant
1810 Mother Ignacia St. cor. Roces Ave., Quezon City
517-9677 / 776-2184
Like this post? Subscribe to this blog by clicking HERE.
Let's stay connected: