I've been hearing a lot about Our Awesome Planet's Ultimate Taste Test for a couple of years now. I'm not really sure what it is, all I know is that a whole ot of food purveyors are gathered under one roof for foodies to sample what they have to offer.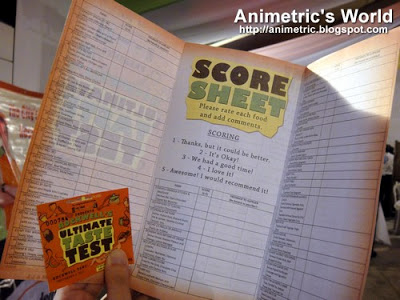 I finally got to attend this much talked about event earlier today at the Rockwell Tent. Tickets cost P585 per person but with it you get an event passport that gives you access to over 50 food stalls offering everything from appetizer to dessert. You can eat what every single booth offers. Your passport also has a score sheet where you can rate and comment on the food, helping to determine the best purveyors of the event.
Without further ado, I will now unveil my top ten picks of the 40 food booths I visited. Sorry I could not manage all 50+ of them because there was simply no more space in my tummy! So now in no particular order: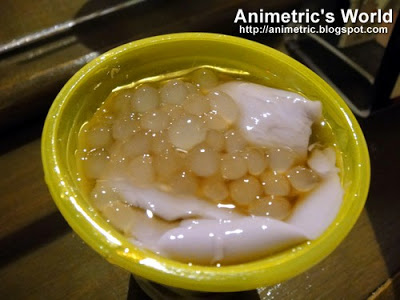 #1 Mang Pedro's Food Products – Ube Taho
I didn't think ube (yam) and taho (beancurd) could mix but this is something you have to try to believe. Smooth, silky, and not too sweet, the taho glides down your throat with just a hint of ube flavor.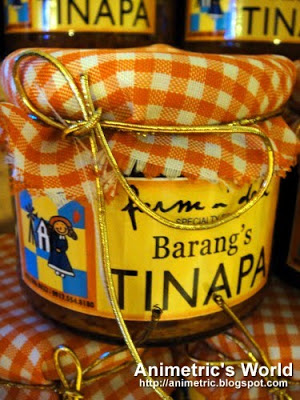 #2 Farm N' Deli – Barang's Tinapa and Longganisa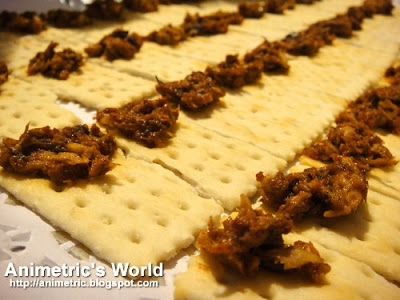 I normally don't eat tinapa (smoked milkfish) but this one is soooo good. Just the right level of spicy to liven up your cracker or toast. You can use it for your pasta too. Yummy! I'm a fan.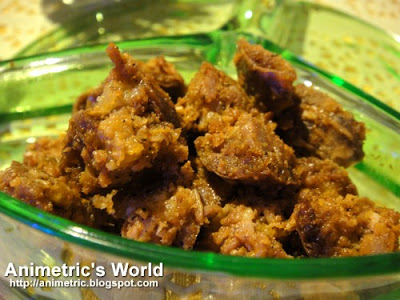 I got to sample at least four types of longganisa from Farm N' Deli but my favorite was the Cagayan Longganisa hands down. It's already delicious on its own but I can already imagine it with garlic rice and fried eggs already, or again, with some pasta.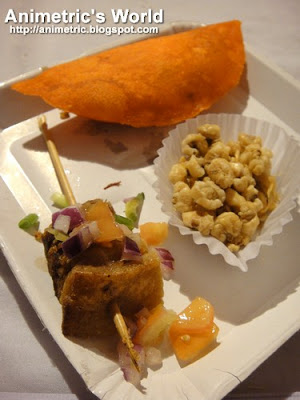 #3 Pinakbest – Bagnet, Empanada, and Cornick
This booth was one of the more crowded ones. It was set up by the Ilocos Norte government. It's like a complete meal in a small paper plate since it has Ilocos-style empanada that is handmade and cooked in front of you, skewered bagnet (crispy pork) with ensalada, and a small serving of cornick (puffed and seasoned corn kernels). Yummy! Good news is, you can get some of this goodness at Mercato!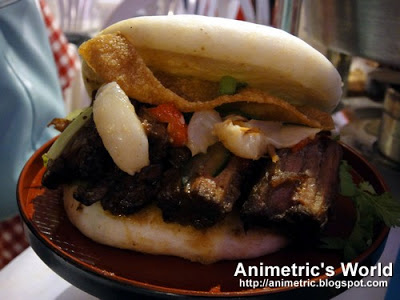 #4 Spring by Ha Yuan – KaPao (Gourmet Cuapao!)
I love Cuapao (pork inside steamed silver roll bread) and so I was really excited to try the unique variants Ha Yuan came up with. I had to pick one and so I went for Braised Beef with Lychee Salsa. I hate lychee but I wanted to challenge myself. Surprisingly, I loved it! The beef is tender and the sweet-sour-crunchy lychee salsa complemented it perfectly.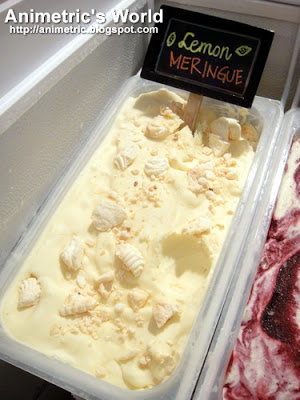 #5 Merry Moo Artisan Ice Cream
I got to try two flavors — Lemon Meringue and Brown Bread. Lemon Meringue was very zesty and citrusy. I enjoyed its refreshing taste. Brown Bread had bits of whole wheat toast rolled in sugar and cinnamon folded into the ice cream. Interesting but not quite as impactful as Lemon Meringue. Sadly my favorite Salted Caramel was not available as an option… :p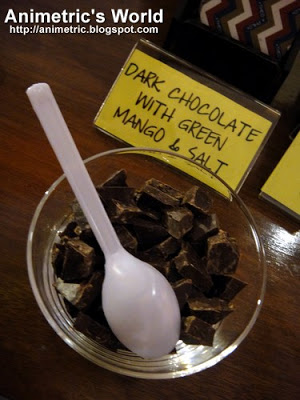 I tried Milk Chocolate with Kapeng Barako and Dark Chocolate with Candied Calamansi. I wanted to try the one with Green Mango and Salt but it was unavailable at the time (yup it's the Calamansi variant that's actually in the photo above despite the signage). XD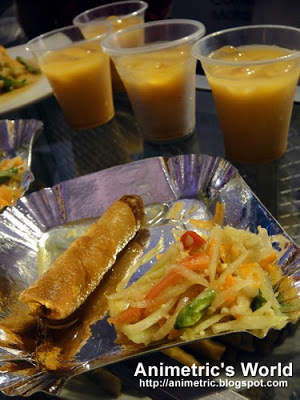 #7 Dek A Thai Authentic Cuisine – Popia, Somtam Papaya Salad, Thai Milk Tea
I loved this sampler. Popia is like a crunchy spring roll while the salad is made of shredded papaya, carrots, chili peppers, parsley, peanuts… it's very spicy but it's sooo good. Downing a small glass of Thai Milk Tea counters the spicy-ness so your mouth feels perfectly calm and serene right after. 😀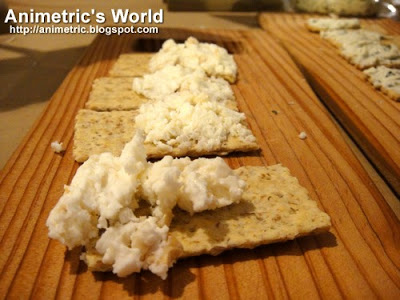 #8 Gourmet Keso – Chevre (Goat Cheese)
My favorite variant is the Chevre with Cashews and Truffled Salt. You can smell and taste the truffle oil so clearly. I love it!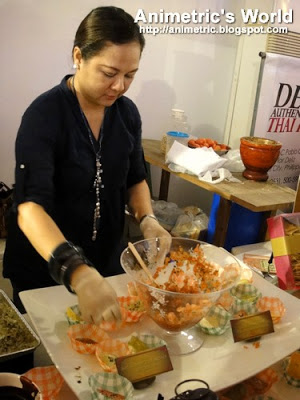 #9 5 Loaves and 2 Fish – Baked Veggie Chips with Homemade Dips
This is another booth many people were really lining up for. The veggie chips are thin and crispy then topped with delicious homemade pates, salsa, pesto cheese spread, and even dark chocolate. Delicious, healthy, and nutritious!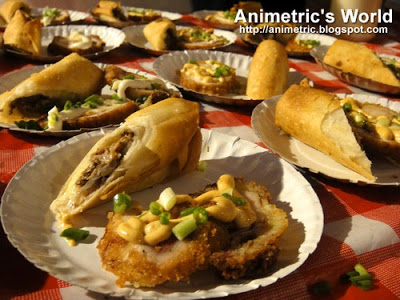 #10 Luigi's – Chicken Cordon Bleu and Phillychanga
I think Luigi's is a catering service. Cooking is done by Janice De Belen and Aga Muhlach's son Luigi. I was quite surprised as he resembles his dad now. That aside, I really like the Phillychanga. Crunchy outside with lots of flavorful and juicy ground beef inside, it was yummy! Contact 09175148444 for inquiries. 😀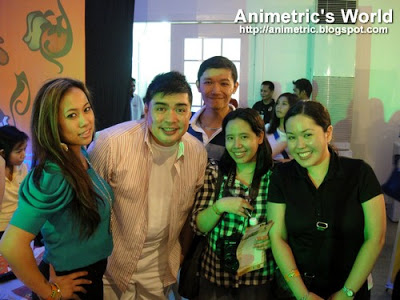 (Event hosts Marian and Spanky with bloggers… that's me on the rightmost corner!)
I was able to sample from 40/55 booths at Rockwell's Ultimate Taste Test. I was so stuffed I could not eat any more even if I wanted to. In fact I skipped dinner tonight because I was still full from the event.
Honorable Mentions: Sweet Life by Ange's Sweet Surrender (Frozen Brazo de Mercedes with Ice Cream) and Chef C's Paella de Andaluz… I wasn't able to take photos as they went straight to my mouth hahaha but these yummy offerings have moved on to embed themselves in my memory. XD
Looking forward to Ultimate Taste Test 7.0 next year!

Like this post? Subscribe to this blog by clicking HERE.
Become a Facebook Fan for more updates from Animetric's World.