For my 52nd K-Drama series, I watched Angel's Last Mission Love. I first came across it when I watched its theme song's music video on YouTube. I was intrigued and I've been wanting to watch it since. It became available on Netflix quite recently so I finally got around to it.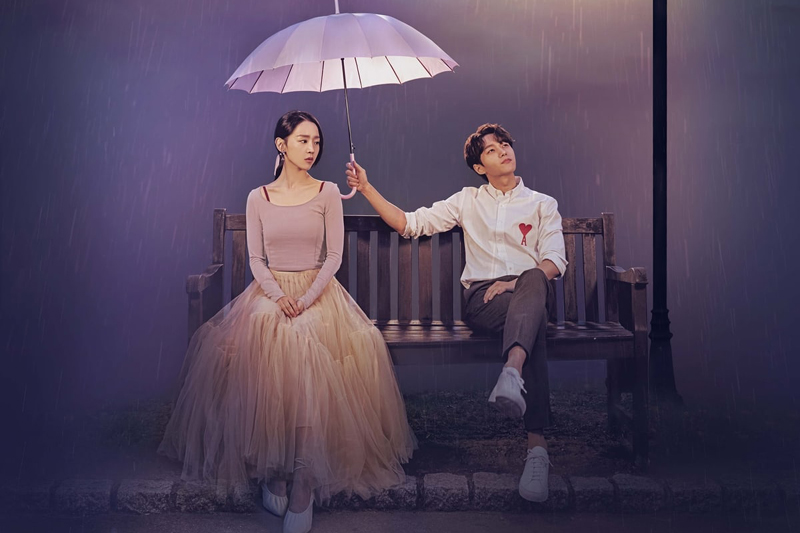 Angel's Last Mission Love is about ang angel named Dan and a ballerina named Yeon Seo. Yeon Seo became blind some years back due to a stage accident. Although she has gotten used to it, it continuously pains her that she can't ever dance in front of an audience again. Yeon Seo becomes a very cold and bitter person as a result.
Meanwhile, Dan is a happy-go-lucky angel who's job is to take care of animals. He's always light-hearted, happy, and smiling… the complete opposite of Yeon Seo. One night, Yeon Seo figures in a fatal car accident and calls for help. Dan hears her. He's not supposed to but he ends up saving her.
As punishment for interfering with human affairs, Dan is given 100 days to help Yeon Seo learn to love. If he can't accomplish this, he will dissipate into dust. So Dan is sent back to earth as a human and he sets out on his mission.
Dan is hired as Yeon Seo's personal assistant. Because of the accident, Yeon Seo receives a cornea transplant but needs help moving around during her recovery. Although it's rough at first, she and Dan eventually become close and fall in love.
There is one problem. Angels can't fall in love with humans. They get dissipated into nothingness if they do. Plus it seems ill-meaning family members around Yeon Seo want her gone because of what she has… being the orphaned only daughter and sole heiress of a wealthy family.
How will Yeon Seo and Dan overcome everything in the way of their love? That's what will keep you watching from first episode to last.
Angel's Last Mission Love is definitely waaaay up there among my favorites. Shin Hye-sun turns in a marvelous performance as Yeon Seo and Infinite's L is just so perfect as the happy-go-lucky Dan. So many swoon-worthy and emotionally charged moments between these two and their chemistry is off the charts. You just want things to work out. Yeon Seo is so involving I already felt so affected by everything happening in her life just in the first 2-3 episodes. I couldn't stop watching once I started. I think I'm still not over it!!!
Yes it's formulaic, a bit cliched, and somewhat predictable but it's an exhilarating ride all the same. I love love love this series. The OST is also remarkable… quite a few songs are already in my Spotify playlist.
Available on Netflix and Viu.
Like this post? Subscribe to this blog by clicking HERE.
Let's stay connected: