I discovered Mr. Big, a Thai brand of pillows, mattresses, and toppers, at the SM Home Fair 2019 last month. What sets Mr. Big apart from other brands is this — it was conceptualized and created by a licensed physical therapist. All of the pillows, mattresses, and toppers in their lineup are designed to address a variety of sleeping habits. Are you a side sleeper? Do you like to sleep on your stomach? Maybe you prefer to lie on your back? Whichever the case, there's a perfect pillow for you.
There were Mr. Big pillows, mattresses, and toppers on display at their booth at the SM Home Fair 2019. At the moment however, it's the pillows that are readily available. They assured me that the other products will also be offered soon.
Mr. Big's bestselling product is the BodyScale Pillow, which features five sizes and levels of support. In order to find out which one suits you best, you undergo body scaling.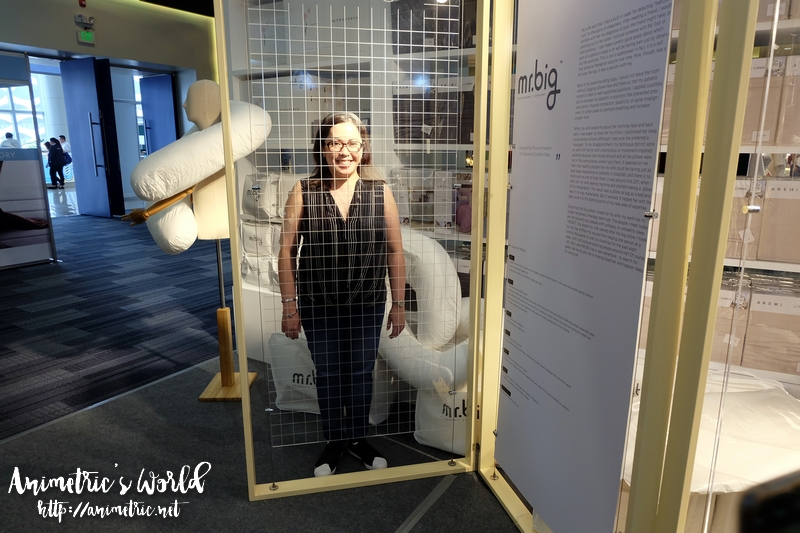 Body scaling entails standing in front of a grid (front and sideways) while a staff member from Mr. Big measures or "scales" things like the length of your arms, the alignment of your shoulders, etc. They also get your height and weight.
After the body scaling, it was determined that the best pillow for me was BodyScale No. 3 (P3,099.75). Bodyscale pillow prices start at P2,499.75.
Mr. Big pillows are filled with Elasta fiber. Elasta fiber is hypoallergenic. Pillows filled with Elasta fiber are soft, firm without being hard, and automatically conforms to bodily contours. They feel very much like goose-down pillows.
Okay, since I'm a side sleeper like 95% of the time, I got the Nine Pillow (P6,099.75). It helps ensure spinal alignment for side sleepers all night long. I've been waking up with weird aches on my shoulders and neck so hopefully using this pillow will eliminate them.
Price-wise, I find Mr. Big reasonable. I still remember buying a Tempur pillow for P5,000 several years ago… I'm pretty sure that it's priced even higher now. The Mr. Big starter pillow they recommended to me (Bodyscale No. 3) is just P3000+ and it's of very good quality.
Mr. Big products are available exclusively at SM Home stores. For more information, visit https://www.mrbigpillow.com/.
Like this post? Subscribe to this blog by clicking HERE.
Let's stay connected: