There's always one or two or maybe a few in your list… the planner aficionado. For someone who likes writing, doodling, and taking down notes by hand, the ultimate notebook is the Moleskine. That said, for the planner aficionado, I'm assuming that the Moleskine Planner is also some sort of holy grail. What more a Moleskine Peanuts Planner?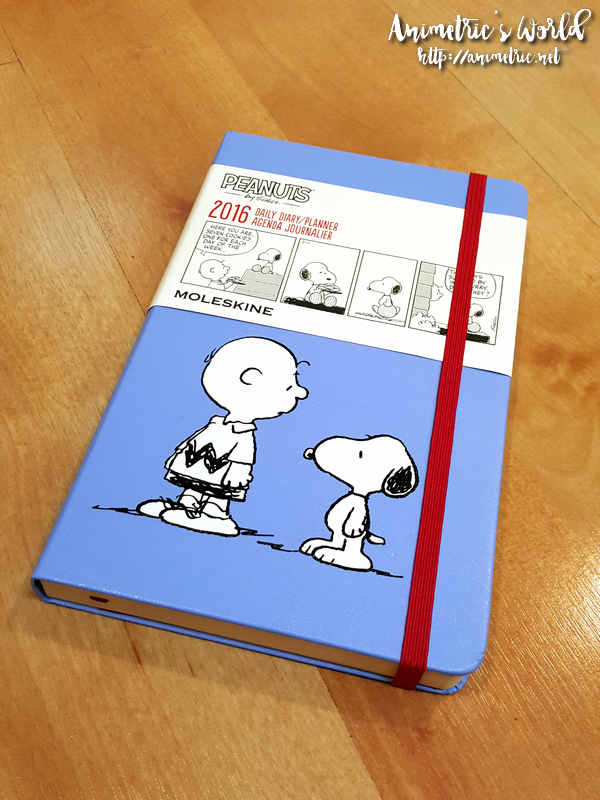 I got this Moleskine Peanuts Planner 2016 as a gift a while back. It costs a whopping P1,690… which is probably not so far off from the amount you'll have to spend if you decide to collect stickers for the Starbucks Moleskine Planner 2016. Both have the same type of hard cover, the same elastic closure band, and the same ivory paper inside.
The front and back areas have comic strips printed on them.
I was expecting Peanut-themed designs in the inner pages but there are none. You get one whole page for every day of the week/month. It's rather ordinary from this angle.
There's a monthly view too. I think it can use a bit more design elements on the inside pages.
There are limited edition stickers included in the back pocket of the planner. They're reminiscent of stuff you'd read in speech and thought bubbles in Peanuts comic strips.
The Moleskine Peanuts Planner 2016 is available for P1,690 at leading bookstores and office supply stores. For a complete list of retailers, log on to the Moleskine Fans Philippines Facebook Page. If Peanuts isn't your thing, there are other Moleskine Planner designs like Star Wars, The Little Prince, Hello Kitty, Doraemon, etc. I kinda wanna look at the inner pages of all those other special Moleskine planner editions just to see what sets them apart from the regular ones.
Like this post? Subscribe to this blog by clicking HERE.
Let's stay connected: