Today is May 19, 2010. A little more than a week has passed since the Mega Magazine May 2010 issue launch.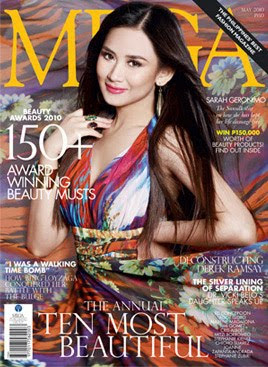 Those who have been reading this blog know exactly what transpired that day. To make a long story short, I was invited to the event but was terribly disappointed by the less-than-friendly (to put it mildly) reception I received.
I posted about it as soon as I got home. I knew Google would pick it up within hours. What I didn't know was that it would get reposted, re-tweeted, and shared over and over again. It became viral, getting a life of its own that went far beyond my blog and its readership. It gave birth to a host of other issues and intrigues. It became the talk of bloggers, PR people, advertisers, and companies alike.
Some thought I did the wrong thing by posting about my experience, saying I should have settled the matter privately. Some thought I did what I was supposed to do. Let's just say that when I published that post, I was prepared to stand by it to the very end.
Mega Magazine got in touch with me shortly after the event and its aftermath. We agreed to meet over lunch to talk about things. That meeting took place at 12nn today. I promised everyone I would air their side of the story, and here are a few points:
Most of Events 100's (Mega's events department) staff are new, having been on the job for only two weeks. The girl assigned to the reception area was supposed to be on sick leave that day.
They admitted that blogging and digital media are things that the company is only starting to explore, and so not everyone within the organization are familiar with it.
The event coincided with their busiest week of the month in terms of deadlines.
Apologies were extended and accepted. Thoughts and thanks were exchanged.
I know that there are others who won't let this go so easily. There are those who would continue creating new issues in relation to what had happened. There are those who would try to capitalize on the buzz that was created. As for me, this is my last post on the matter. With that I would like to lay this issue to rest. I have no more beef against Mega Magazine or Events 100, and I am moving on with lessons learned. I suggest others do too.
Like this post? Subscribe to this blog by clicking
HERE
.