Hubby and I have always wanted to take our son to a laser tag arena since he loves shoot-em-up video games. We figured laser tag would be a better alternative since it actually involves physical activity.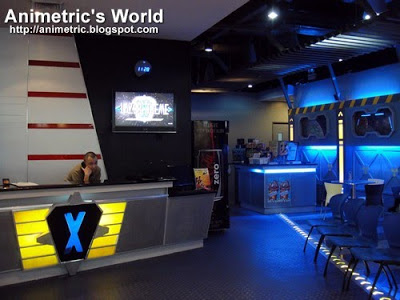 Last April 13, 2010, a group of bloggers (myself included) invaded LazerXtreme at Market! Market! in Taguig City. LazerXtreme offered to host a blogger laser tag party, so I figured it'd be a good opportunity to check out the facilities.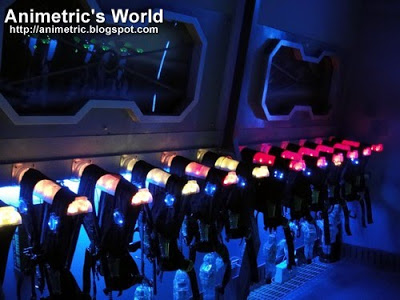 We stored our bags and things in the lockers outside the arena. We were ushered inside the briefing area after. There was a video screen and racks where laser tag vests and guns hung. We watched a short instructional video and each got a vest+gun.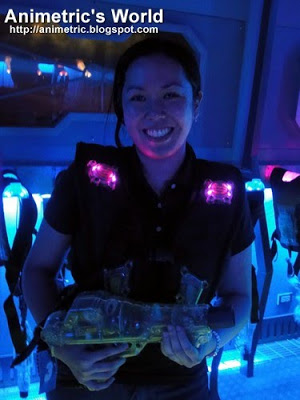 I strapped on the vest and matching laser gun. The lights on the vest are indicative of your team color if you're playing a team vs. team game. If it's a free-for-all game it doesn't matter what color you get, you just shoot at everyone on sight to rack up the most number of points.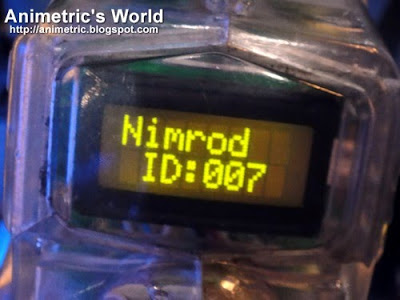 You squeeze the trigger of your gun to see your player ID. I was Nimrod. After we all got into gear, we were allowed to enter the multi-level arena. There are a lot of nooks and crannies you can hide in. Points are awarded depending on which part of the enemy you shoot: front, back, shoulder, and laser gun. Each game lasts 20 minutes.
So I snuck around, ducked, darted, and sniped my way to the #2 spot in the two games I participated in. I am after all a video game fanatic. It runs in my blood… so yes I can most definitely kick ass in a laser tag arena even if I am overweight and on my way to the middle ages. :p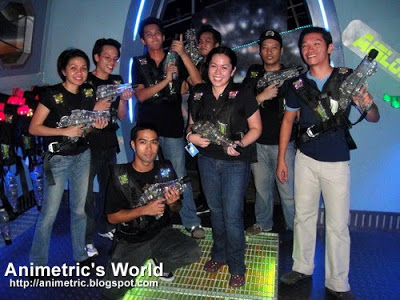 Albeit the arena is fully air-conditioned, we all worked up a sweat playing laser tag — hence all the shiny faces. As opposed to sitting in front of your video game console with a gun, LazerXtreme involves a lot of physical activity which actually get your heart rate up if you play seriously. It's great fun, perfect for family and friends! There really isn't an age limit for this activity, but children below 7 years old must be accompanied by an adult.
Game rates are P170 per person per game from Monday to Thursday, P190 per person per game from Friday to Sunday. You get P20 off your succeeding games. The price includes locker usage. LazerXtreme has a summer promo ongoing until April 29, 2010 — you pay only P140 per person per game Monday to Thursday from 10am to 6pm.
LazerXtreme also offers birthday party packages since they serve light snacks like sandwiches, pasta, and pizza.
LazerXtreme
4/F Market! Market!
Fort Bonifacio, Taguig City
856-6467 or 69
Like this post? Subscribe to this blog by clicking
HERE
.