Are you all ready for the year's most awaited sale event? Well at least it's MY most awaited sale event, lol. It's the Lazada Epic 11th Birthday Sale from March 3-7, 2023! Yesterday, I posted about how you can maximize the Lazada cashback system. Today I've compiled all the B1T1 deals I could find on Lazada so we can all make the most of the upcoming sale. I love shopping but I love getting a good deal even more.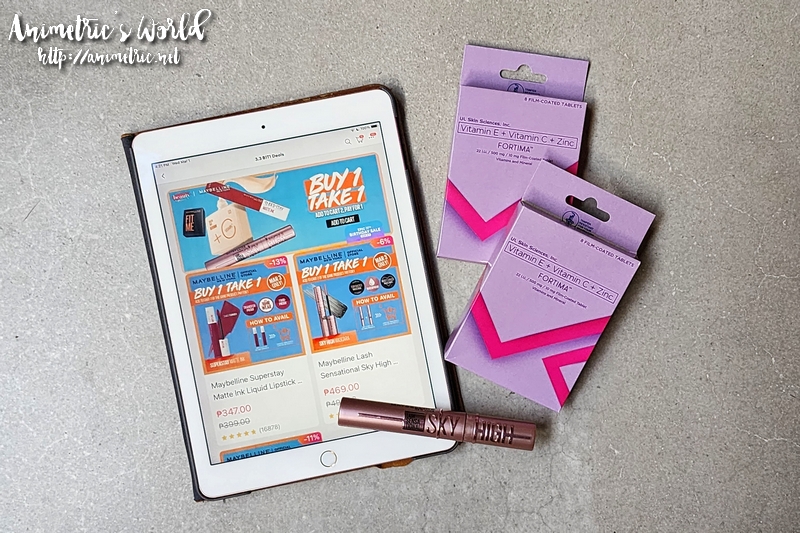 I don't claim to have every single B1T1 deal on the platform on this list but what I do have here are sellers I'm interested in… that means BRANDED. I'm not really keen on buying shady items like dirt-cheap cosmetics from China and the like.
Without further ado, here are the Lazada sellers with B1T1 offers:
Maybelline – B1T1 on three (3) items — Lash Sensational Sky High Mascara, Fit Me Fresh Tint, and Superstay Matte Ink Liquid Lipstick. I have a comprehensive review of the Maybelline Lash Sensational Sky High Mascara HERE.
Cetaphil – B1T1 on Cleanser, Soap Bar, Body Wash, Lotion
UL Skin Sciences – B1T1 on Fortima Vitamin E + Vitamin C + Zinc
Beautybox Corp. – B1T1 on Kracie Naive Face Wash, BabyFoot Men
NIVEA – B1T1 on selected items like deodorant, facial wash, baby products, etc.
Belo – B1T1 on sunscreen products, whitening lotion, and pimple gel
Laneige – B1T1 on Perfect Renew Youth products and Lip Sleeping Mask
Innisfree – B1T1 on bestselling serums, essences, and ampoules
Burt's Bees – B1T1 on Mama Bee Belly Butter, Nourishing Oil, Lip Treatment, etc.
Lysol – B1T1 Lysol Disinfectant Concentrate Pine Scent 500ml
BLK Cosmetics – B1T1 Lip and Cheek Water Tint
Happy Skin – B1T1 Water Lip and Cheek Tint
Unilever Beauty – B1T1 on selected Vaseline, St. Ives, Master, Sunsilk, Pond's, and Dove products
Akari – B1T1 on AAA Batteries, flashlight, extension cord, electric fan, etc.
Pharex – B1T1 on various supplements
These are all the Lazada B1T1 offers I've come across for the Epic 11th Birthday Sale. Hope you find it useful!
Like this post? Subscribe to this blog by clicking HERE.
Let's stay connected: