Pandemic or no pandemic, you can never have enough face wash. All 4 of us in the family use face wash, so whenever I spot a deal I stock up. Kracie Naive Face Wash from Japan went on a Buy 1 Take 1 sale during MECQ at Beautybox Corp. After making sure the expiry dates are a long way off (2023!) I bought 4 tubes — 2 for me (Yuzu Ceramide for dry skin) and 2 for everyone else (Peach Leaf for normal skin) hahahaha! They're P295 per tube so I scored 4 tubes for less than P600.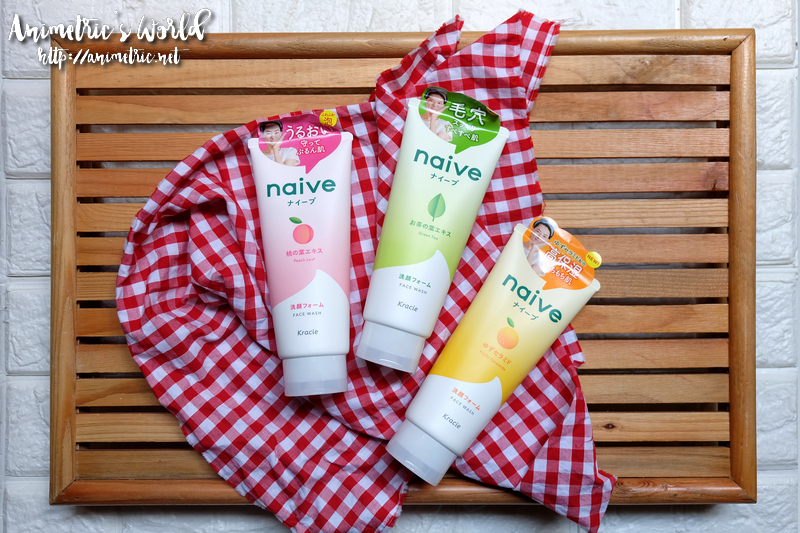 Luckily, Beauty Box sent me the Green Tea variant for oily skin to complete my collection. Only hubby likes cleansers for oily skin. My teens don't like overly drying facial washes. Anyhow, here are the Kracie Naive Face Wash variants:
Peach Leaf for normal skin – leaves skin silky and moisturized
Green Tea for oily skin – smoothens skin while tightening pores
Yuzu Ceramide for dry skin – makes skin soft, supple, and moisturized
I almost always opt for dry skin cleansers because I can't risk overdrying my skin at my age. Consider this a wrinkle-prevention tip. 😀
Anyhow, they sent me a couple of tubes as product samples and they came with this pink plastic thingy.
It's actually a foam-maker(?). You put a little bit of face wash and water inside then pump the thing up and down to create foam. Then you cleanse your face using the foam.
You apply the foam to your face.
Massage the foam all over your face to cleanse. Then rinse off completely.
What can I say? I love it! All the variants smell exactly like their name — peach, green tea, and yuzu. These face washes are made of 100% plant-derived cleansing ingredients. They're free from mineral oil, parabens, alcohol, and artificial coloring.
My skin felt super clean and smooth after washing with Kracie Naive Face Wash. As I suspected, the normal skin variant is still too drying for me so I'm perfectly happy with the Yuzu Ceramide for dry skin. My teens love the Peach Leaf variant. Hubby hasn't started with his Green Tea yet.
I don't really wear makeup these days because I'm always wearing a mask when I'm out of the house. I figured the best thing I can do beauty-wise is to take good care of my skin and cleansing is where it all starts.
All Kracie Naive Face Wash variants are available at the Beautybox Corp. Store on Lazada for P295 per tube.
Like this post? Subscribe to this blog by clicking HERE.
Let's stay connected: