When the pandemic lockdowns happened, I honestly thought they would last forever and I wouldn't be able to travel again. Three years later, we were off to Taiwan for the Holy Week. We didn't plan it. When President BBM announced that Monday would also be a holiday because he was moving Araw ng Kagitingan to Monday, I knew it would be a wasted opportunity not to travel. So one week before the Holy Week we booked tickets to Taiwan, taking advantage of the visa-free travel that's only until July 2023 unless extended.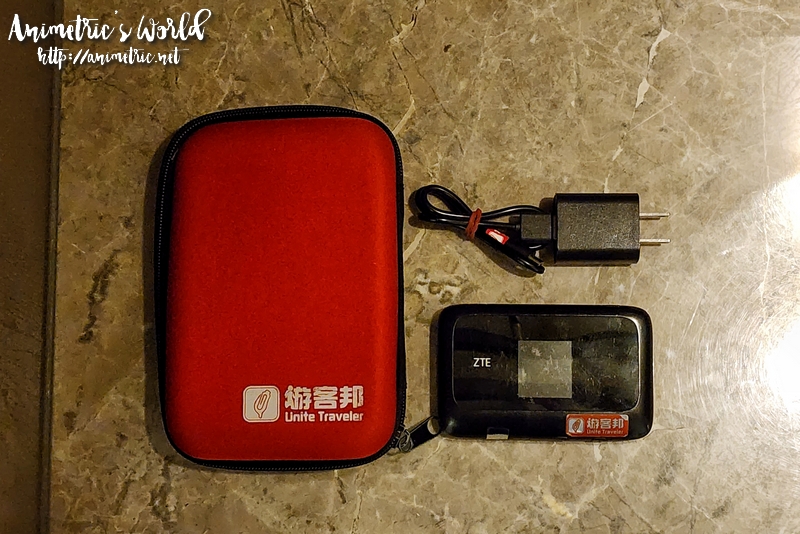 I can't believe we used to travel without internet connection before the advent of smartphones. These days, it's just no longer an option for me especially as I usually DIY our itinerary. Thus I booked a 4G Taiwan Pocket Wifi from Klook. Rental was pegged at ₱197 (roughly about US$4) per day and up to 5 devices could connect to the unit. All I had to do to claim it was go to the Unite Traveler booth at the Taoyuan Airport Arrival Hall and show my voucher on the Klook app.
The person manning the booth will show you the inclusions of the pocket wifi kit and then teach you how to power on, power off, and connect. First thing I did after claiming was make sure all of us were connected. Then I ran a speedtest. It registered at 35MBps which is about the same speed we get at home. I booked this for 6 days so it cost a total of ₱1,182 (about US$22).
Our hotel had free wifi but the connection was really bad so we ended up connecting to the pocket wifi instead all throughout our stay. The 4G Taiwan Pocket Wifi served us well through our many trips outside Taipei — Yehliu Geopark, Jiufen, Shifen, Taoyuan… it was stable and we were never without internet. We used it for navigation, social media, and communication. We were told that the unit's battery lasts for 6 hours, but we would use it from 8am to 8pm and it still had power by the time we got back to the hotel. I brought a 20000mAH powerbank with me just in case I needed to charge it or my phone.
Returning it is just as easy. You can easily walk back to the Arrival Hall where the Unite Traveler booth is from the Departure Hall when you go to Taoyuan Airport for your flight back.
You can book this 4G Taiwan Pocket Wifi via the Klook app.
Like this post? Subscribe to this blog by clicking HERE.
Let's stay connected: