Bumped into Angela (Lush Angel) at the Blue Water Day Spa launch last week. We were there for the unveiling of their new ambassadors and a new premium service called The Twin Touch, also known as the Balinese 4-Hand Massage.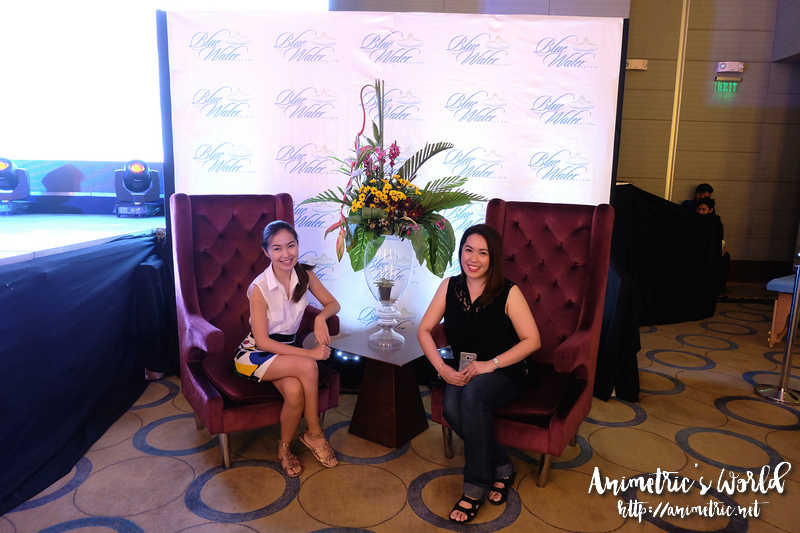 It's been a while since I last saw Angela, good thing we had time to catch up while waiting for the program to start.
I honestly had no idea what to expect so I was pleasantly surprised when Sam Ajdani appeared on stage! He's one of the few male models I readily recognize because well hello he is super good-looking!
Nikki Gil, another Blue Water Day Spa ambassador, performed a song number.
But the star of the show was definitely the Chinita Princess Kim Chiu, who's now also a Blue Water Day Spa ambassador. She sang a song to hype up everyone for her concert that weekend. She's so tall and svelte, I can only wish I can be that slim lol. Kim also introduced Blue Water Day Spa's newest service — the Twin Touch. The Twin Touch is a traditional Balinese 4-hand massage (yes, it originated from Bali, Indonesia) that takes two therapists to perform. It's like experiencing two full body massages at once for the ultimate body bliss. They use their thumbs and palms to perform long strokes that stimulate the pressure points.
You can now avail of The Twin Touch at all Blue Water Day Spa branches for P1,200 per one-hour session. They currently have a 50% off promo ongoing for this service which you can enjoy until May 31, 2016. This summer is definitely the perfect time to indulge in the Balinese 4-hand massage!
For more information, log on to the Blue Water Day Spa Facebook Page.
Like this post? Subscribe to this blog by clicking HERE.
Let's stay connected: