Everyone who knows me know I'm not really fond of massages. But a little over a week ago, I was feeling under the weather. I was experiencing some slight body aches. So when I was invited to try out a massage service at Blue Water Day Spa, I said yes. I remember how as a little girl, my mom would call a manghihilot whenever we'd have unexplained cough, cold, or fever. She'd say we had pilay. So I decided to go for Traditional Filipino Hilot (P1,250) at Blue Water Day Spa. I jokingly told my friend you know I'm sick when I decide to go for a massage lol.
I went to Blue Water Day Spa's Ortigas branch for my massage. This is the branch closest to me.
I was given a key to one of the lockers. I stored my belongings and changed into shorts, a robe-type top, and slippers. When you're ready, you're supposed to press the call button and wait for your therapist. I don't know why after 10-15 minutes nobody came. I had to go out to the hallway until I saw a room with all the therapists. That was the only time someone came to assist me.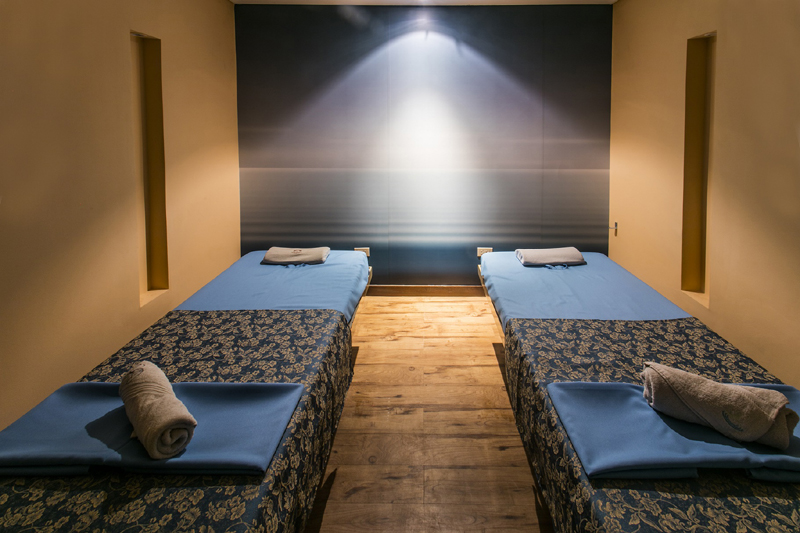 I was led to the massage room where I was instructed to lie face down on the spa bed. Traditional Filipino Hilot is described as a massage with healing strokes so I had really high expectations. It was very soothing and I felt the slight back ache I had been feeling that week melt away. The entire experience is also enhanced with the application of warm compresses to further relieve tense muscles. Since the therapist massaged my entire body the service lasted about 2 hours.
I had been suffering from nightly coughing fits prior, as in I'd wake up at 2am and cough non-stop. That night was the first night I didn't have an attack. I slept soundly and woke up in the morning refreshed.
The Traditional Filipino Hilot at Blue Water Day Spa is highly recommended. It's pricier compared to most massages in other places but wow, I never did have a repeat of my nightly coughing fit afterwards. The only downside is the long waiting time at the locker room for my therapist. The spa wasn't full when I went so it's a mystery why no one came to assist me sooner.
Blue Water Day Spa
Ortigas Ave., San Juan City
724-0426
Like this post? Subscribe to this blog by clicking HERE.
Let's stay connected: