Karnevore is a somewhat hidden restaurant right along Ortigas Avenue. You can't really see it if you're driving on the street. There's a circular sign out front but that's it. The actual restaurant entrance is on the side of the RONAC Center. But since we spend a lot of time at the Uratex Premium Mattress Gallery, we know Karnevore is in the same building.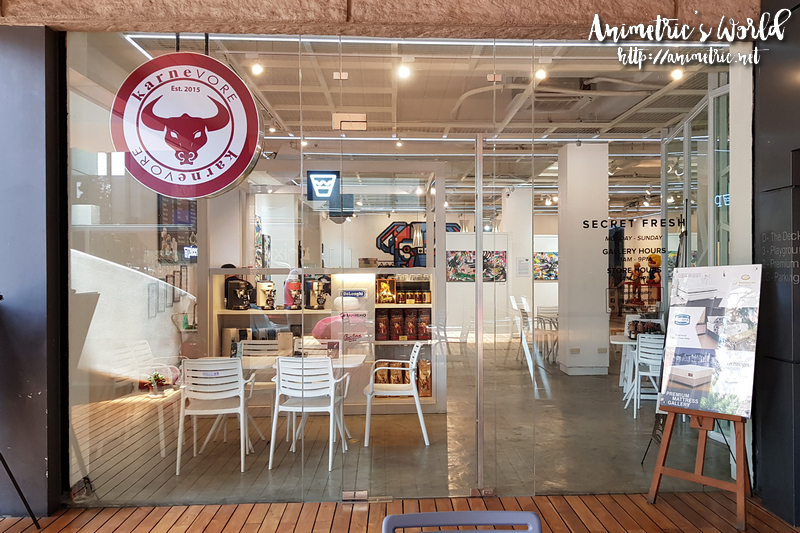 Karnevore is actually located in the same space as the Secret Fresh Gallery. You can peruse paintings and and assorted art works while dining here.
I like the simple and clean-looking interiors. The place is always well-lighted no matter what time you drop by.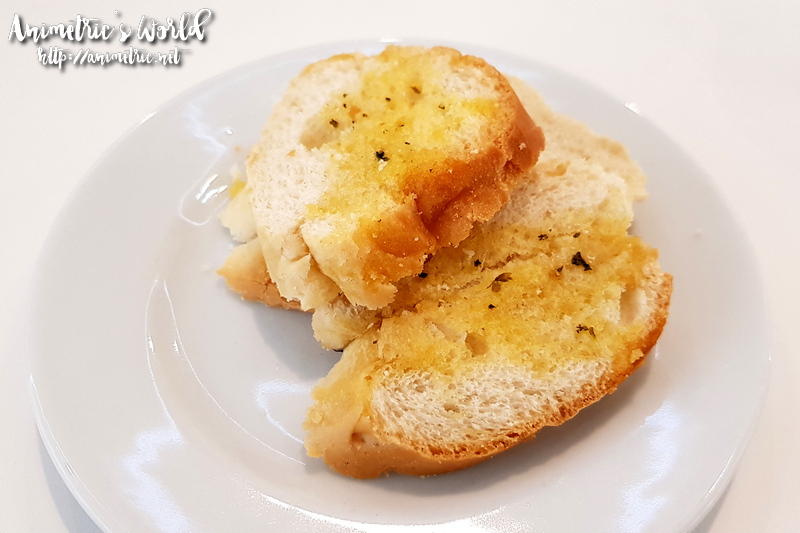 Everyone gets complimentary Bread with Garlic Butter while waiting for their orders.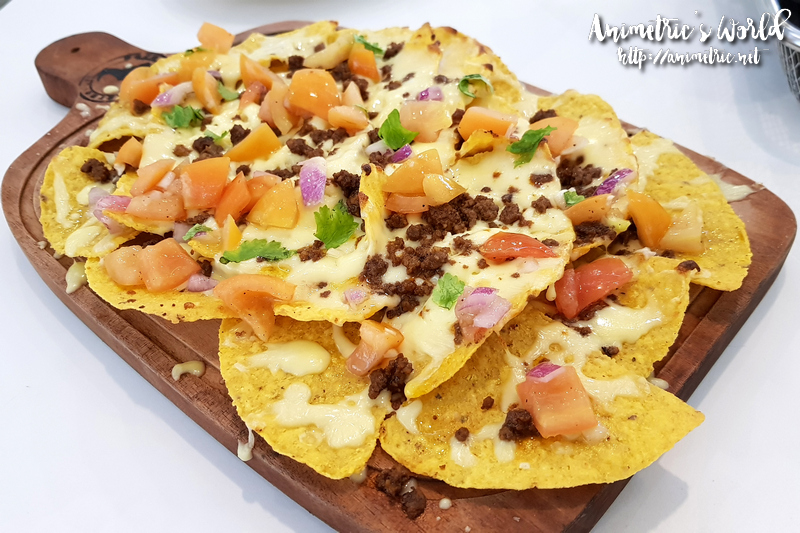 We ordered the Karnachos (P165) to get us started. Nacho chips are topped with ground beef, tomatoes, onions, cilantro, and quick melt cheese. It's actually pretty good. Very affordable too. The serving size is just right for 2 people.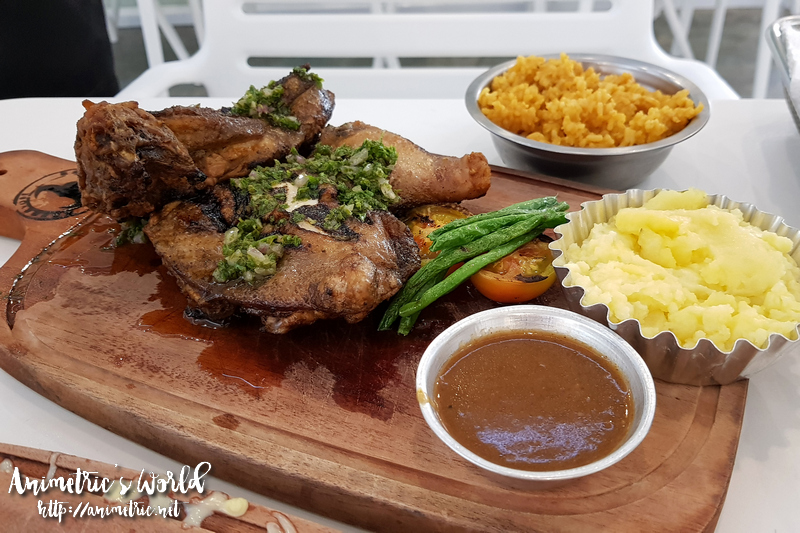 During weekdays, Karnevore have a double upgrade promo on certain dishes. The Peruvian Chicken (P225) is one of them. So what happens is, you order The Peruvian Chicken for P225, you get a double serving that would normally cost P415. This is Karnevore's signature chicken dish, marinated in an assortment of herbs and spices then served with French beans and tomatoes on the side. You can choose a side dish to go with it and I picked Mashed Potatoes. Hubby ordered Java Rice. This was actually recommended to us by Secret Fresh Gallery owner Bigboy Cheng. We initially ordered the steak and wasn't too happy with it. The Peruvian Chicken however, is another story. It's incredibly flavorful and tender. Hubby and I ordered a double serving and had one piece of chicken each. Surprisingly filling.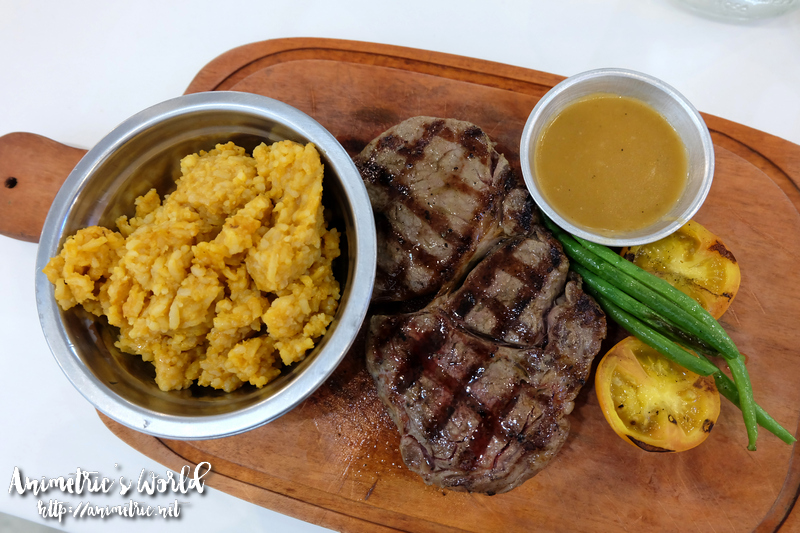 This is the Premium Ribeye (P445 for 250g). Like the Peruvian Chicken, it's served with French beans and tomatoes on the side. We opted for Java Rice as a side dish. The other options are Mashed Potatoes, French Fries, Plain Rice, and Corn.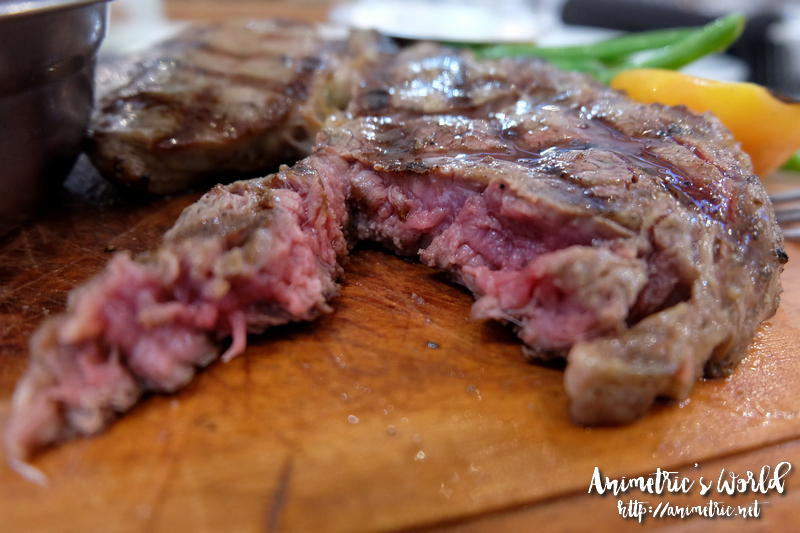 While the meat was pretty good in terms of quality, I had issues with the doneness. I asked for Medium Well and what I got was more like Medium Rare. I don't like eating raw meat so I was very unhappy with my order. But then I knew that having it re-cooked would make it worse.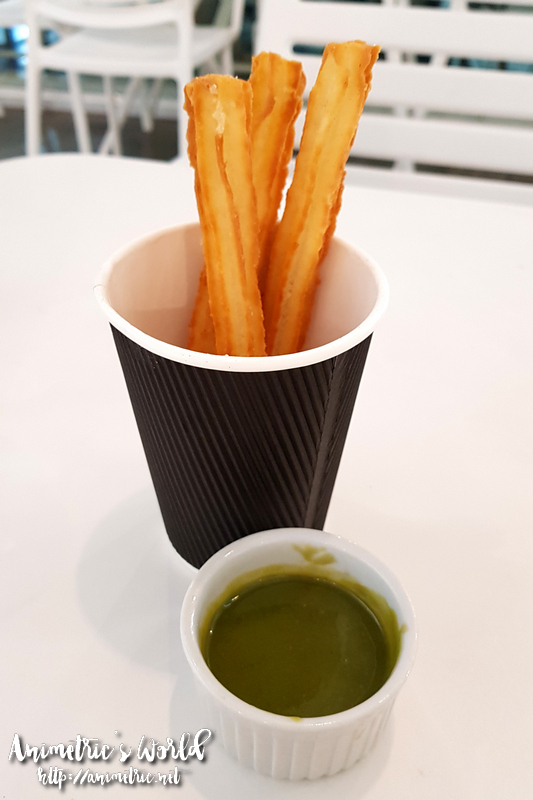 For dessert, I ordered Churros (P90 for 3 pcs). Like the Peruvian Chicken, this was recommended by Bigboy too. I wasn't really expecting much but wow, I was shocked at how good these turned out to be. They are even better than La Lola! You are given several options for your dip and I opted for Matcha instead of the usual Chocolate. I finished the entire order myself lol.
Karnevore is an establishment that serves good food at very reasonable prices. I think that if they had gotten my steak's doneness right, it would've been good. It's really great for weekday meals because of the double upgrade promo which is applicable to 3 different meat dishes till 5pm. We'd definitely go back to try their other offerings.
Karnevore
G/F RONAC Center
424 Ortigas Ave., Greenhills, San Juan City
Like this post? Subscribe to this blog by clicking HERE.
Let's stay connected: