I got to try on a bit of Kanebo Freshel White C Mineral BB Cream UV during the big sale at SM Sta. Mesa. I was walking around the beauty department shopping for materials to use for my make-up course at HD Studio and I couldn't help but wander to the Kanebo counter since I'm really a sucker for Japanese beauty stuff.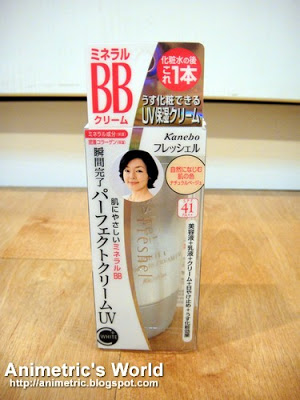 My neighbor Mrs. Martinez has forever been raving about this BB cream. At that time, Kanebo was offering 20% off on everything. Unfortunately, it was out of stock! The retail price is P960… had I gotten it during the sale I would've shaved off almost P200! Alas, I had to place a special order from the distributor so I was unable to avail of the sale price. This product costs 1600 yen + tax (about P800 + tax) when purchased in Japan so it's pretty okay price-wise.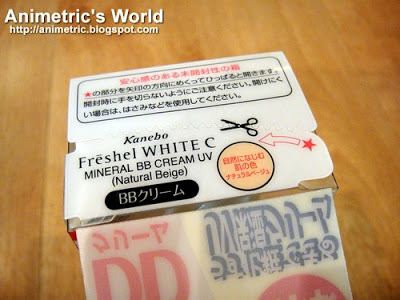 Kanebo Freshel White C Mineral BB Cream UV is available in only two shades: Natural Beige and Medium Beige. I got Natural Beige since it's the lighter shade which seemed to match the skin on my face more.