For my 69th K-Drama series, I watched Move to Heaven on Netflix. As far as I know it's classified as a Netflix Original so it's not available on other legit streaming platforms. Move to Heaven is about a father and son-run trauma-cleaning business. Trauma cleaners clean out dead people's stuff to "help them with their final move". Move To Heaven is the name of their business. They put extra care in what they do, going as far as to carry out the dead's last wishes.
Han Geuru is a 20-year old boy with Asperger's Syndrome. He lives with his father Jeong-woo. Together they run Move to Heaven, a trauma-cleaning business. The two have been at it for quite some time and so Han Geuru is very much used to the work. Thus when Jeong-woo suddenly dies of a heart attack, Geuru is able to keep the business running.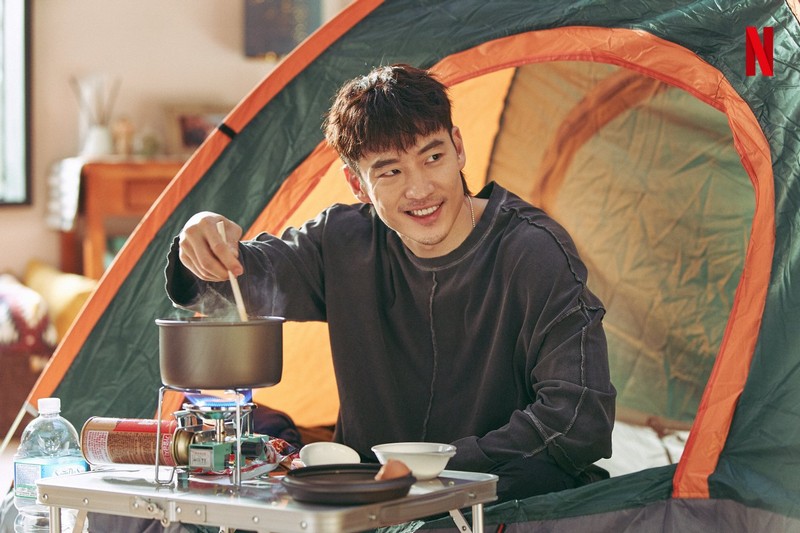 After his father's death, Han Geuru meets his uncle Sang-gu. Sang-gu is Jeong-woo's younger brother who was appointed by Jeong-woo as Han Geuru's guardian in the event of his death. Uncle Sang-gu couldn't be more different from Geuru's father. He's messy, he smokes, he drinks… and he curses a lot.
Eventually both Han Geuru and Sang-gu come to accept the situation and start working together to run Move to Heaven.
Han Geuru's neighbor and good friend Yoon Na-mu happily pitches in to help.
Move to Heaven spans 10 episodes, with each episode telling the story of someone who died. Han Geuru tries his best to help the deceased settle their unfinished business as Jeong-woo taught him. Most, if not all of the deceased's stories are sad and this drama has been known to make people cry a lot. Character development is gradual and by the 10th episode we realize that Sang-gu isn't such a bad guy after all… and Geuru is a lot more capable than most people give him credit for. It's pretty good, recommended if you want something that warms the heart that's not a romance.
Available on Netflix.
Like this post? Subscribe to this blog by clicking HERE.
Let's stay connected: