Extraordinary Attorney Woo is officially the 100th K-Drama series I've finished. Woot. It's a very good one at that. Even my friends who aren't into this entertainment genre have found themselves hooked. It's THAT good.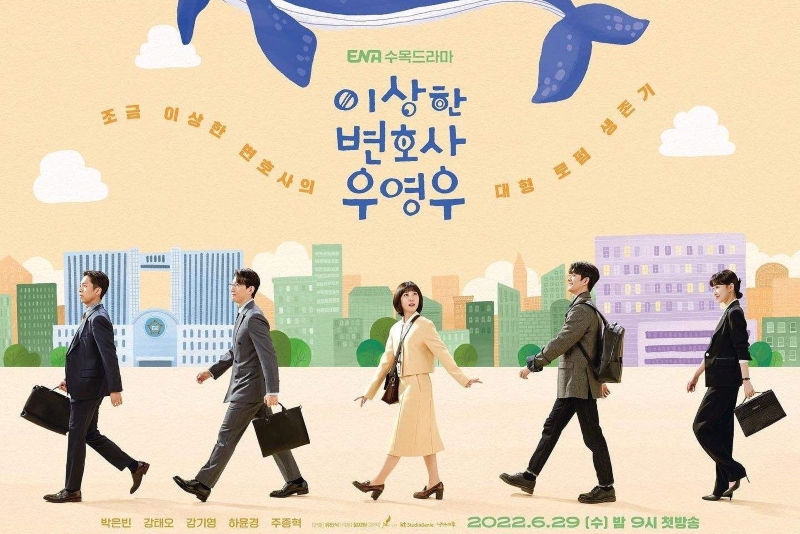 Extraordinary Attorney Woo is about Woo Young Woo, the Republic of Korea's first ever autistic lawyer. She's a genius who graduated summa cum laude from Seoul National University with the highest GPA ever. Her photographic memory makes her a brilliant lawyer, as she has not only has all the laws she has read in books memorized — she understands how they can be applied too. Thus she is recruited into Hanbada, one of the top law firms.
Though the show doesn't really expound on the level of Attorney Woo's autism, methinks what she has is Asperger's Syndrome. How Attorney Woo is portrayed pretty much matches the textbook description of Asperger's Syndrome. Another famous TV character with Asperger's Syndrome is Spencer Reid (also a genius!) of the American series Criminal Minds.
Due to her autism, Attorney Woo has a very out-of-the-box approach to legal cases which amazes even the opposing side.
While Attorney Woo initially finds it hard to blend in the workplace, she finds herself under the mentorship of the kind and open-minded senior lawyer Attorney Jung. Her colleagues Attorney Choi and litigation officer Lee Jun-ho help her get settled as well.
Attorney Woo eventually finds herself attracted to Lee Jun-ho and it seems he feels the same. This is uncharted territory for our heroine and actress Park Eun-bin depicts Young Woo's struggle to process all the overwhelming emotions perfectly.
This series tackles an array of cases at Hanbada Law Firm and focuses on how Attorney Woo manages to find solutions for their clients' problems using the law. It's one of the best K-Dramas I've seen and all the actors turn in impressive performances, especially Park Eun-bin. I see a Baeksang Best Actress Award in her future.
There are a few plot holes but hopefully they will be resolved in the now confirmed second season.
Extraordinary Attorney Woo is available exclusively on Netflix.
Like this post? Subscribe to this blog by clicking HERE.
Let's stay connected: