I first watched Lee Joon-gi in the series Flower of Evil. He was sooo good there I really thought he would bag the Baeksang Best Actor Award. Again My Life is my second Lee Joon-gi drama, and it's the 94th one I've finished. This is based on a webtoon so there are some fantasy elements. It had a high rating in South Korea so we decided to give it a go.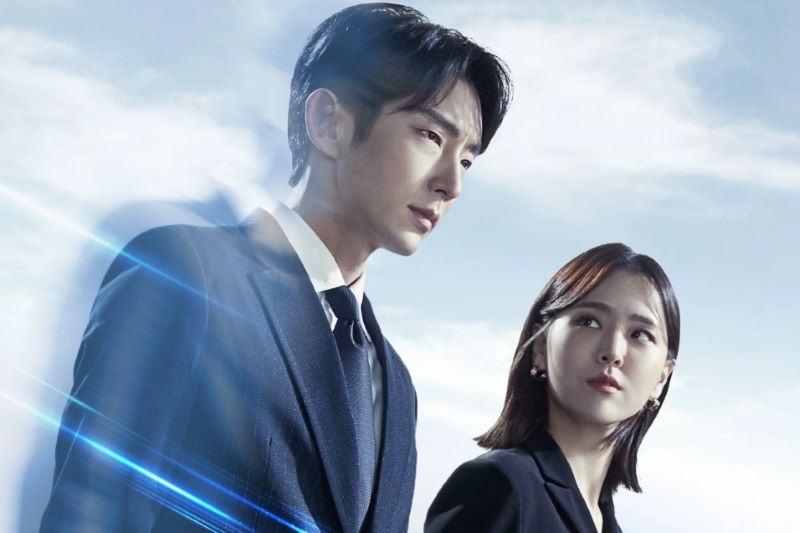 Again My Life is about a prosecutor named Kim Hee-woo. He's very brazen and will not hesitate to get into fistfights with the thugs he is prosecuting. This attitude gets Hee-woo killed early on, as he fearlessly pursues the corrupt politician Cho Tae-sub. As he gets thrown off the building, a female grim reaper appears and saves him. She makes Hee-woo promise to take Cho Tae-sub down and make him suffer in exchange for a second chance at life. Hee-woo agrees and he finds himself back in the past — during the time he was still a struggling working student.
Hee-woo grabs the opportunity for a major re-do and changes a lot of major events in his past life. He saves his parents from a fatal car accident, saves his classmate Kyu-ri from collapsing on the street, saves his friend Han-mi from being drugged by delinquents,  and meets new people like Lee Min-soo and Kim Hee-a (whom he also saved and turns out to be a chaebol's daughter).
Since Hee-woo knows how some events will play out, he is always one step ahead of Cho Tae-sub. The build-up towards their eventual confrontation is quite exciting, and you're left wondering how Hee-woo will carry out his grand plan to bring Cho Tae-sub down.
As usual, Lee Joon-gi delivers a flawless performance complete with really awesome action scenes. He has several martial arts belts in real life and so he does his own stunts and fight scenes. He's great at them too. If you're looking for a love story there is next to none here, save for a haphazard attempt at pairing Hee-woo off with one of the ladies in the series conclusion. It's a solid series though — well worth watching.
Again My Life is available on Viu.
Like this post? Subscribe to this blog by clicking HERE.
Let's stay connected: