Good news JCo-holics… starting today, JCo Donuts and Coffee in Eastwood City will be open 24/7! Incidentally, JCo Eastwood City is the biggest and most spacious store yet.
I attended the grand opening of J.Co Donuts at the Eastwood Mall earlier today.
It was a fun-filled and interactive event. W were told that we would get to make our own JCo donuts!
We were shown a brief demo of how to make J.Co's three most popular donuts –Al Capone, Oreology, and Green Tease.
The steps were also shown on large LCD screens.
Afterwards we had to don gloves and make 'em ourselves. The best designed donuts would win a year's supply of J.Co donuts!
Anyhow, here are my donuts. I didn't win. Hahaha.
We also got to make our own drinks.
Everyone got a chance to make donuts and craft beverages.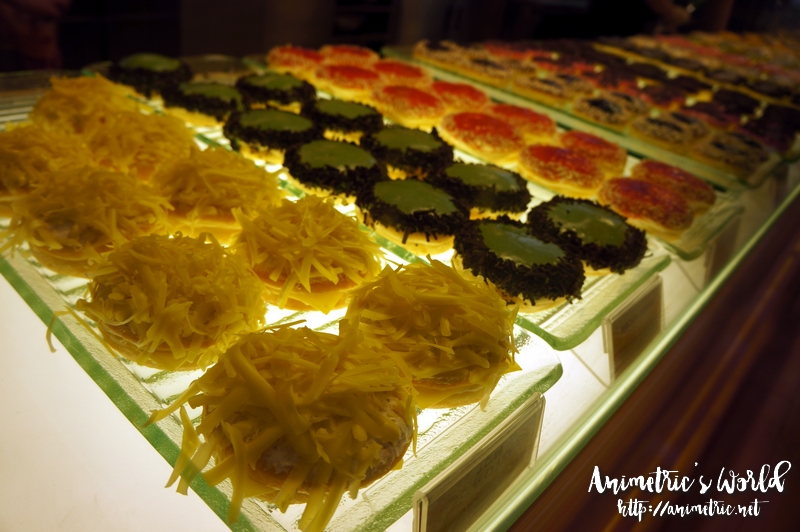 Then I went on to tour donut land!
New additions to the J.Co family include Creme La Fame, a creme brulee donut! I had a bite and the caramel lines on the cream topping reminded me of the syrup that came with the Kobe Pudding that Mrs. Martinez got me from Japan… hehe!
Last but not least, there's Jcoccino, a chocolate and cappuccino donut. Donuts and coffee, literally!
I also tried JCo's Mix Berry Frappe for the first time. It tasted like a yogurt and berries blended together so it was more tart than sweet.
I just had to have one whole Why Nut to myself. It's probably my favorite J.Co donut along with Heaven Berry.
Then I had a small cup of J.Cool frozen yogurt.
Yay! JCo-holics, insomniacs, and night owls unite… now you can get your J.Co fix in the middle of the night till the wee hours of the morning at J.Co Eastwood! It's located on the same side as Cookbook Kitchen, Ramen Bar, and Marks & Spencer. Since it's 24/7, the entrance is facing the street.
Like this post? Subscribe to this blog by clicking HERE.
Let's stay connected: