If you've been reading my blog and/or following my social media accounts, you would know that a big chunk of my content is devoted to beauty products. I'm obsessed with skincare and the older I get, the more meticulous about it I get. The LazBEAUTY Club suddenly popped up on my Lazada app one day. I got a prompt to join. The rest as they say is history. But kidding aside, I joined because these Lazada memberships usually come with perks and at the rate I'm buying beauty products, I could sure use them.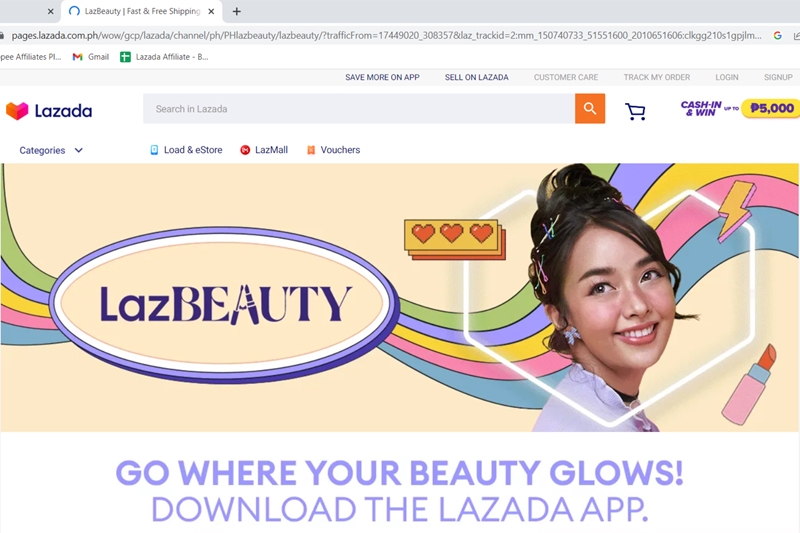 If you still have not seen it, you can check it out HERE. It's only accessible in app, you can't join via the website. You'll get a prompt to join upon accessing the page.
Click join now and then answer a 2-question survey then click Submit. It literally takes 3 clicks to join, you don't even have to fill up the e-mail field because it automatically puts in the Lazada app e-mail you use to login.
Okay so I remember scoring a ₱50 welcome voucher the moment I joined the LazBEAUTY Club. It was applicable for any beauty purchase and I remember it being able to use it for the Colgate Palmolive Flagship Store so I got ₱50 off my recent toothpaste purchase. There are a lot of exclusive Lazbeauty deals for members which you can browse. I was so surprised to find the Some By Mi Retinol Eye Cream I got last year marked down to ₱500+. There are a lot of seller discount vouchers up for grabs too.
After joining, you can access the Lazbeauty Club anytime by going to the Lazada app home screen and then clicking on the Lazbeauty icon.
Like this post? Subscribe to this blog by clicking HERE.
Let's stay connected: