We went on a mini-vacation with The Club last weekend and stayed overnight at Fontana. After we checked out, we decided to have lunch at Iguana's Mexican Cantina (formerly known as Zapata's Authentic Mexican Restaurant).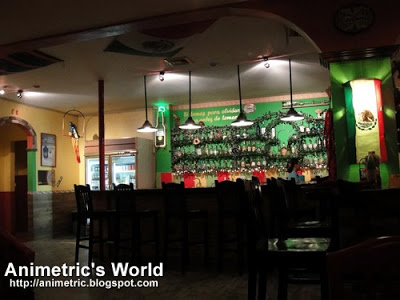 The restaurant is very dimly lit and bar-esque in terms of ambiance. There's a Mexican flag displayed on the wall too. The crowd was rather family-oriented when we went since it was a Sunday.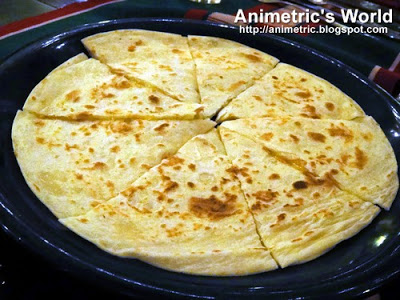 My daughter decided to have a Quesadilla (P145, pictured above). She opted to have the regular one which is filled with cheese, onions, and jalapenos. I asked the server to hold the jalapenos because it may be too hot for her. For an additional P50 or so (I don't really remember) you can choose to have it filled with cubed chicken or beef.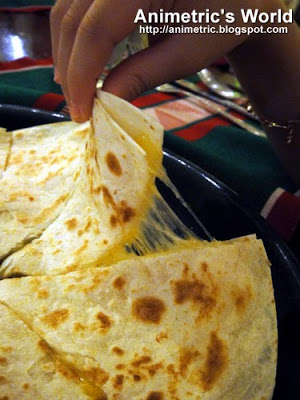 The Quesadilla had lots of gooey cheese inside. My daughter loved it so much she finished the entire order by herself.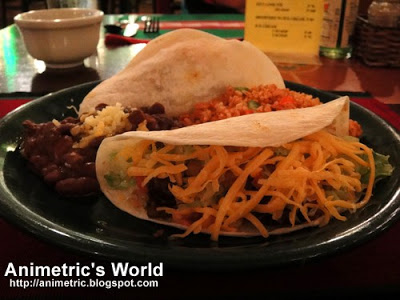 Meanwhile, I had the Taco Platter (P200, pictured above). The taco is highly customizable as you can opt to have it with a soft flour tortilla or a crispy corn shell.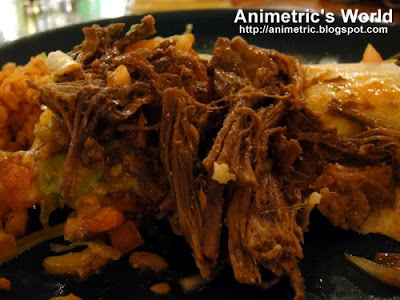 You can choose to fill the taco with either ground beef or shredded beef. I picked shredded beef (pictured above) and I'm so glad I did because the shredded beef was divine. It was juicy, tender, and flavorful. I was reminded of the soft taco I had in Ensenada, Mexico a long time ago wherein they used sliced beef. 🙂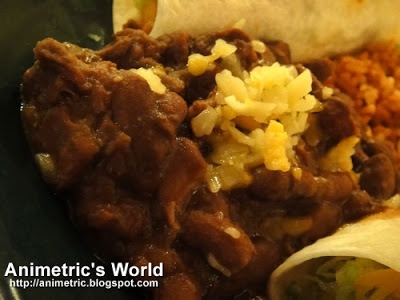 Since I ordered the Taco Platter it came with beans and Mexican rice. The beans were topped with a bit of grated cheese.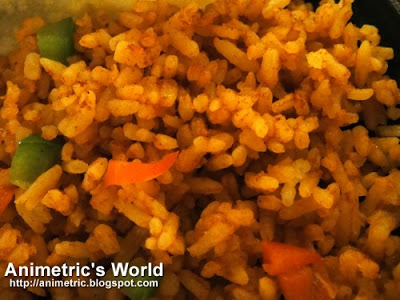 Mexican rice is kind of like fried rice except that it's not oily (it's actually on the dry side) and it's garnished with bits of green bell peppers, carrots, and chili powder (but it's not spicy).
I love the food at Iguana's! Really authentic Mexican fare with generous servings and the prices are so much lower compared to Ristras or B&T Mexican Kitchen. I wish they'd open a branch here in Metro Manila!

Iguana Cantina Mexicana
50 Meliton Road,
Angeles City, Pampanga
(045)893-3654

Like this post? Subscribe to this blog by clicking HERE.Become a Facebook Fan for more updates from Animetric's World.