Our local celebrities are making waves in New York and Los Angeles in Pepsi's latest campaign, Pepsi Hit sa Sarap! Pepsi is currently showcasing their latest ad featuring Kathniel, SB19, Ricci Rivero, and Mimiyuuuh on the streets of New York and Los Angeles. The campaign brings a bit of the Philippines to the many Filipinos abroad.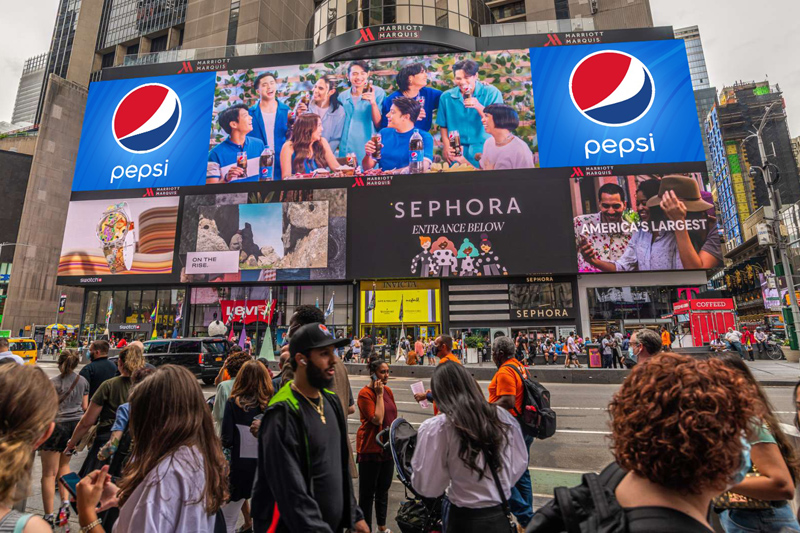 Pepsi's Hit Sa Sarap campaign is all about the importance of enjoying meal time with friends and family. This is showcased in true Pepsi fashion — hip and fun, using music and good vibes. To Filipinos, dining is an event to look forward to especially during special occasions. But what makes a regular lunch or dinner good? The answer is obvious… food! While most would stop there, many would take the dining experience further through drinks. That's where Pepsi comes in.
Pepsi is like the best friend that complements good food in every meal. Be it with everyone's favorite DTI-standard adobo, the crispiest chicken, the tastiest burgers and fries, the most glorious inihaw na liempo… Pepsi literally and figuratively adds fizz to every meal. Pair these delicious dishes with Pepsi and it becomes a meal that is hit sa sarap.
As seen in the Pepsi commercial, sharing delicious meals over a Pepsi becomes not just yummier but definitely more special. What could have been just an ordinary lunch or dinner becomes a dining experience to remember.
Check out the new Hit sa Sarap ad here. Pepsi is available in all leading supermarkets, convenience stores, and sari-sari stores
nationwide.
Like this post? Subscribe to this blog by clicking HERE.
Let's stay connected: