And I'm up to my 58th K-Drama series… Hyena. I was intrigued by the trailer on Netflix so after watching Encounter, I started Hyena. Hyena stars Ju Ji-Hoon of the Netflix Original Series Kingdom and Kim Hye-Soo of Signal. Ju Ji-hoon plays Yoon Hee-jae, a brilliant lawyer who always plays it by the book. He meets Kim Hye-Soo at a laundromat and falls in love with her. They start dating… until they find themselves on the opposite sides of a divorce case.
Kim Hye-Soo is actually Atty. Jung Geum-ja. She tricked Hee-jae into becoming her boyfriend so she could steal case information from him and win the divorce case. Of course, they break up after the hearing.
But Hee-jae and Geum-ja reluctantly find themselves working side by side when Geum-ja is recruited as a partner of the law firm Hee-jae works for. They're assigned to the more difficult, controversial cases. It's really entertaining watching them go about their business.
Geum-ja and Hee-jae soon find themselves defending a high-profile murder suspect. They believe he's innocent… but the rest of society doesn't. It's up to Geum-ja and Hee-jae to find evidence to exonerate their client.
But it's not going to be easy because powerful people seem to be behind the murder and they want to make Geum-ja and Hee-jae's client their scapegoat.
Hyena is a mix of comedy, courtroom drama, romance, and other exciting stuff. It was quite refreshing to have an aggressive female lead like Geum-ja and Kim Hye-Soo played her to perfection.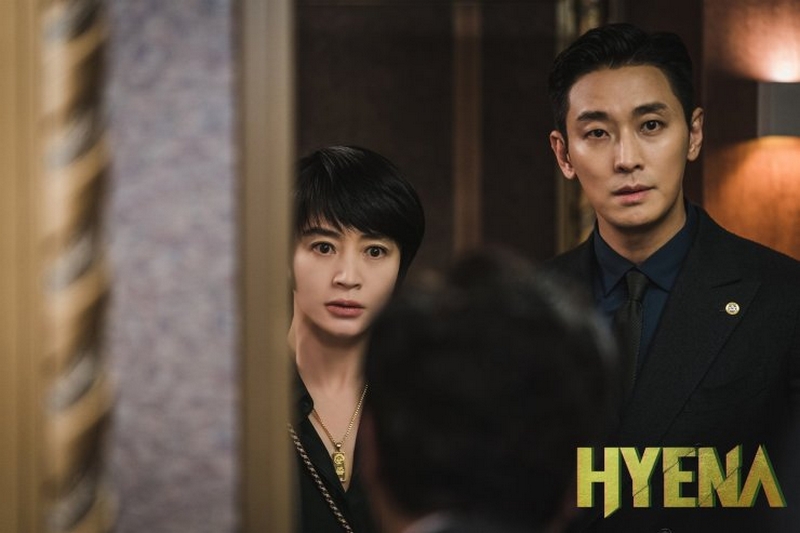 I highly recommend this series as it's a nice change of pace from the usual romance-driven plots. Things develop pretty fast so there's never a dull moment.
Available on Netflix.
Like this post? Subscribe to this blog by clicking HERE.
Let's stay connected: