I will admit, I am one of those who used to be super confused with Lazada's interface. I had NO IDEA how to use the vouchers I was always claiming. When my friend and I started TBG The Budol Group on Facebook, we collaborated with Lazada and I had to sit down and familiarize myself with everything about it. It's been a year and I think I can consider myself an adept user of the platform.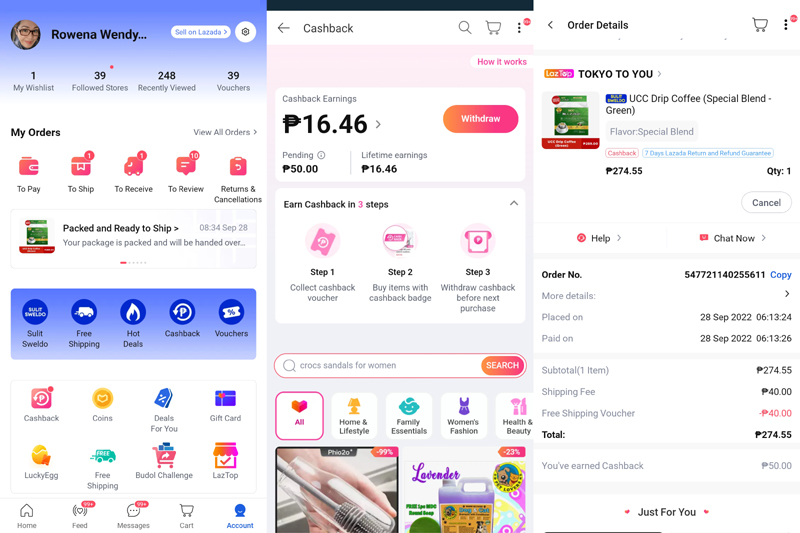 So how do you make the most of the Lazada Sulit Sweldo Sale?
You cannot apply what you do not claim. You have to go around the Lazada app and collect vouchers because they just pop up while you're browsing. Go around the app and just keep clicking COLLECT when you see vouchers.

Visit the sale page. For Sulit Sweldo Sale, you can find it at

https://tinyurl.com/LazadaSulitSweldoSalexTBG

— this is where you can start voucher hunting.

Click the Account icon on the lower right hand corner. This will lead to your account page. You will see an icon for Vouchers. There are more vouchers to collect there.

On the same Account page, click the PINK Cashback icon. At Lazada, you have to "withdraw" your cashback before you can use it. You can only use your cashback to get additional discount from your transaction after you have withdrawn it.

Look for the blue Sulit Sweldo Sale label when browsing for items. This means the item is discounted for the sale period. I actually did this when I ordered UCC Drip Coffee earlier. The price before the sale was ₱289, it went down to ₱274 duting the Sulit Sweldo Sale plus I got a ₱50 cashback (you can see pending Cashback on my screencap above) and free shipping.
So there you go… good luck getting the best deals! The Lazada Sulit Sweldo Sale is ongoing from Sept 28-30, 2022. Start exploring at https://tinyurl.com/LazadaSulitSweldoSalexTBG.
Like this post? Subscribe to this blog by clicking HERE.
Let's stay connected: