We were invited by Chef Hannah Herrera-Bagatsing to sample some good old-fashioned homestyle cooking at her restaurant H Cuisine in the Tomas Morato area.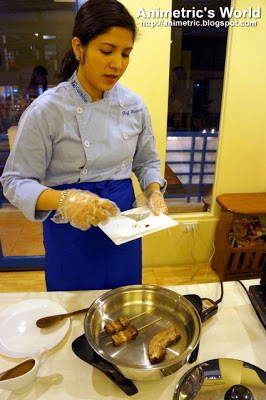 Chef Hannah demonstrated how she prepares her famous Angus Beef Belly. She starts with choice cut meat and then lays them on an oil-less pan.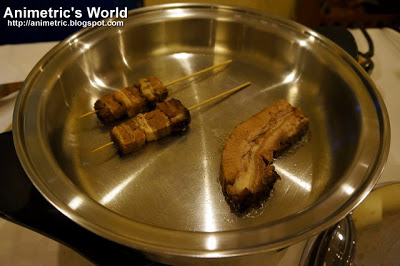 Chef Hannah lets the Angus Beef Belly slices cook in their own fat. You see the fat melting and turning into oil just a few moments after. It smells so good!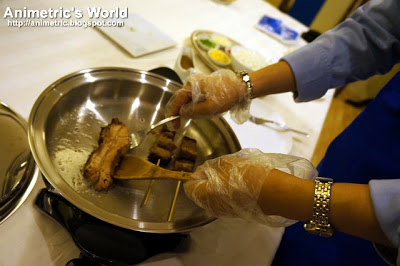 Chef Hannah flips the beef around to toast the fat so it's more tasty.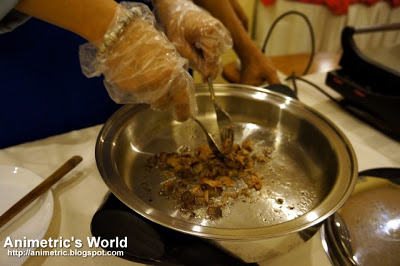 Then she shreds the incredibly tender beef into tiny morsels. Why? It's because she's making Angus Beef Belly Fried Rice.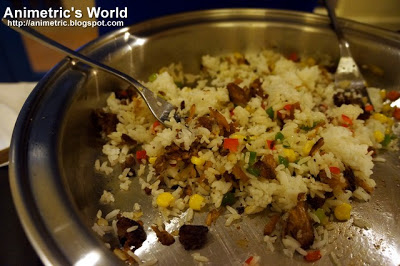 She gradually adds mixed vegetables and rice. The ingredients are all stir-fried together.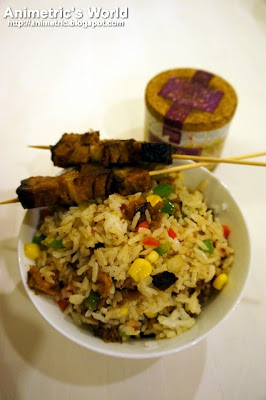 Then the rice is transferred into a bowl. Chef Hannah serves it with Angus Beef Belly skewers. It's really delicious and I bet sinful. XD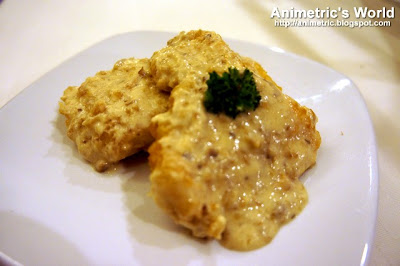 Since not everyone is a beef eater, Chef Hannah prepared a few dishes buffet style. There was Fish Trafalgar, which is breaded Cream Dory fillet topped with truffle cream sauce. Normally it's served together with penne pasta when you order it off the menu and it's listed as Fish Trafalgar on Penne (P228).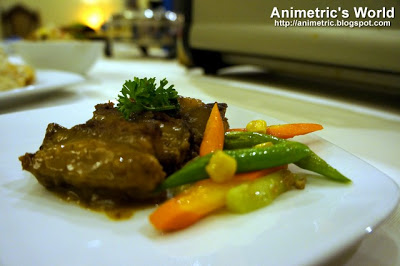 Of course we just had to have Chef Hannah's Most Awesome Angus Beef Belly (P288, pictured above). You can order it with or without rice, and a single order consists of four slices. It's really super tender so it kind of melts in your mouth. The gravy is homemade from scratch using beef drippings. A sharing portion without rice is good for 2-3 people and can be ordered for P428. If you really love the Angus Beef Belly, you can buy it frozen at P1,300 per kg — that's good for 6-8 people.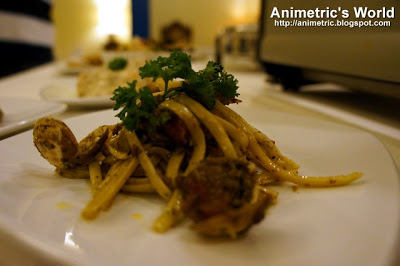 We also had Clams in Garlic Infused EVOO Linguine (P198, pictured above — actual serving is much bigger). Very tasty!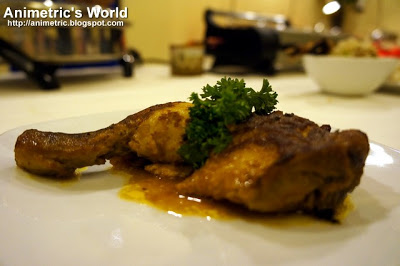 Then there was Oven Braised Herbed Chicken (P188, pictured above — not the actual serving). I don't like chicken in general but this is excellent. The meat is fall-off-the-bone tender and very tasty even when eaten on its own.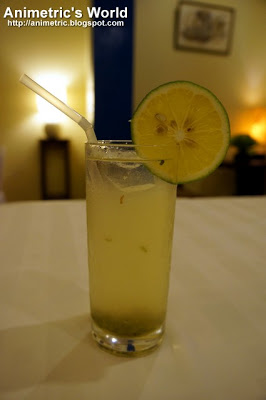 We had a refreshing glass of Lime Cooler (P98, actual serving is much bigger) to wash down all the rich and scrumptious food. Bits of basil leaves lend a unique taste and aroma to the drink.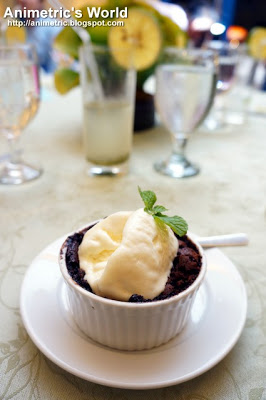 For dessert, we had Warm Flourless Chocolate Cake topped with vanilla ice cream. It costs P88 per order. I liked it because it had a deep and rich chocolate taste without being overly sweet. You can eat it all and it wouldn't make your throat sore.
If the photos above have different tones and color temperatures it's because I am still in the middle of experimenting and getting used to my new camera. I'd like to apologize for the inconsistency. Anyhow I'll be taking basic photography lessons in a few days so it should be better next time. XD
Thank you Chef Hannah for the most awesome dinner. 😀

H Cuisine by Chef Hannah
#64 Scout Rallos cor. Tomas Morato, Quezon City
413-0347
http://www.facebook.com/HCuisineMorato

Like this post? Subscribe to this blog by clicking HERE.
Let's stay connected: