Growcery Mnl is an online shopping site which carries all kinds of food products — meat, poultry, seafood, restaurant meal kits… you name it, they got it. But what they have is not the usual supermarket fare. Their selection is carefully curated. A casual search will show you a world of gastronomic treats. They have everything from Ramen Nagi gyoza to Sarangani Bay seafood products to Arce Dairy Ice Cream.
Browsing through the categories is like window shopping through restaurant lane. The best part is, everything is available for same-day or next-day delivery!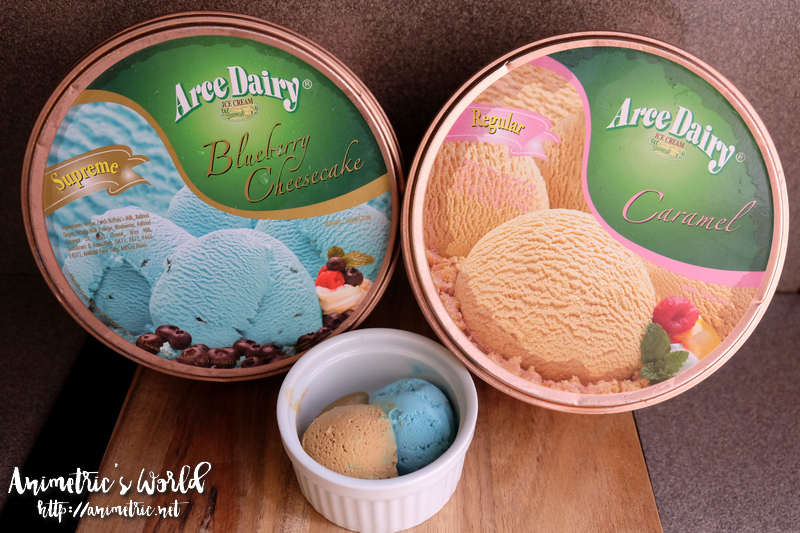 We got Arce Dairy Ice Cream from Growcery Mnl. I only go to S&R these days because it's close to home and there's no line. I'm too scared to go to a regular supermarket. S&R doesn't carry Arce Dairy Ice Cream so yay!
Got this Mamou Lorenzo's Truffle Cream Pasta Set (P995) from them and it's amazing how everything is included — even truffle oil in little sachets!
All I had to do was boil the pasta, heat the sauce, add truffle oil, and top with shaved parmesan cheese. Easy does it and wow, it came out exactly the way they serve it in the restaurant!
This is 121 Lumpiang Shanghai (P310 for 500g). All I had to do was deep fry. It was delicious, everyone loved it! Very meaty and flavorful.
We also got Recovery Food Happy Beef (P420 fo 500g). It's their version of Beef Pares.
My kids think it's the best Beef Pares they've ever eaten. It's really tasty and there's more lean meat compared to the usual.
Also got my favorite Chuck's Deli + Bakery Fresh Ciabatta Junior (P210). These are half-baked then frozen, so when you pop them in the oven, they bake completely and they're super fresh. I've always loved these, I got to try them at Cuilliere first way before Chuck's Deli opened.
The food selection at Growcery Mnl is really full of surprises. I never know what to expect because there's such a diverse list that keeps growing. I love that they accept so many payment modes — GCash, PayMaya, Paypal, bank transfer via Unionbank, and even COD!
See for yourself at https://growcerymnl.ph/.
Like this post? Subscribe to this blog by clicking HERE.
Let's stay connected: