My kids are always hungry. I honestly don't know where they put all the food in because they're both so slim. This school opening, both asked for an allowance increase because according to them they need to eat more. School isn't exactly the cheapest place to get more food… so what's a mom to do? It's always a good idea to let them bring baon. But my kids prefer eating lunch in school because food is hot and fresh. I used to let them bring their lunch. The problem is, no matter what container we put the food in, it's always cold and unappetizing (according to them) come lunch break. So I guess I have to supplement by giving them snacks for recess instead.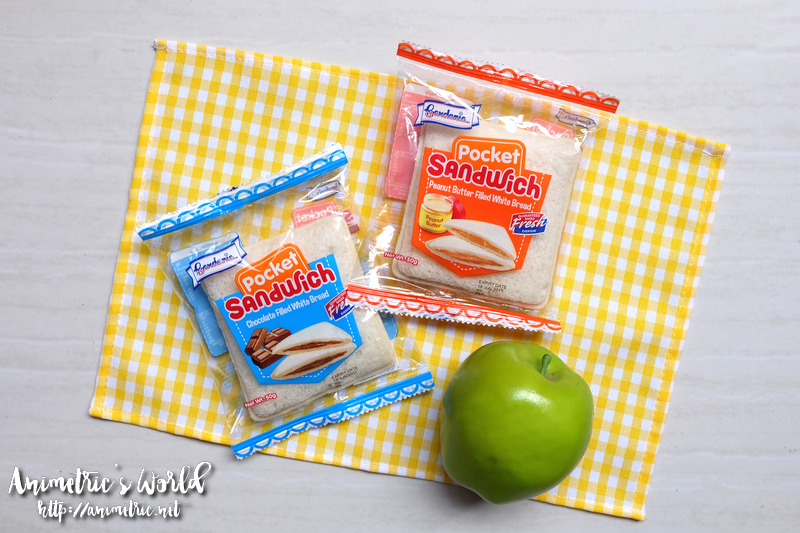 Last Saturday, I was invited to the Gardenia Pocket Sandwich event at Fun Ranch. My daughter and I were attending a cooking demo by Marco Polo Ortigas' Italian chef so I figured it was a good idea to drop by afterwards. We got acquainted with the Gardenia Pocket Sandwich, their newest product.
So it really is a sandwich comprised of 2 pieces of soft white bread with sides removed. Then they seal in filling. At the moment, there are two variants — Chocolate and Peanut Butter. I love how this sandwich looks and feels.
Wow it's so soft! I love how there's just enough filling so it doesn't get umay. This is a great snack for my kids to bring to school. All I have to do is pop a pack into their bag. I just wish there were more variants to choose from.
The Gardenia Pocket Sandwich is available for P15 each at leading supermarkets nationwide.
Have you tried the Gardenia Pocket Sandwich? You can purchase Gardenia products from the Gardenia Flagship Store on Lazada.
Like this post? Subscribe to this blog by clicking HERE.
Let's stay connected: