Family vacations make for excellent bonding times, carving lasting memories with your loved ones. Your holiday destination is a huge factor in how good your experience will be. Where you go next should be better than the last place you visited to keep your adventurers' spirits up. 
Ever considered Nantucket for your family vacay? Nantucket, also known as the Little Grey Lady of the Sea, is an island that is a leading tourism hub. You can visit this island with your family to experience the niceties it has to offer.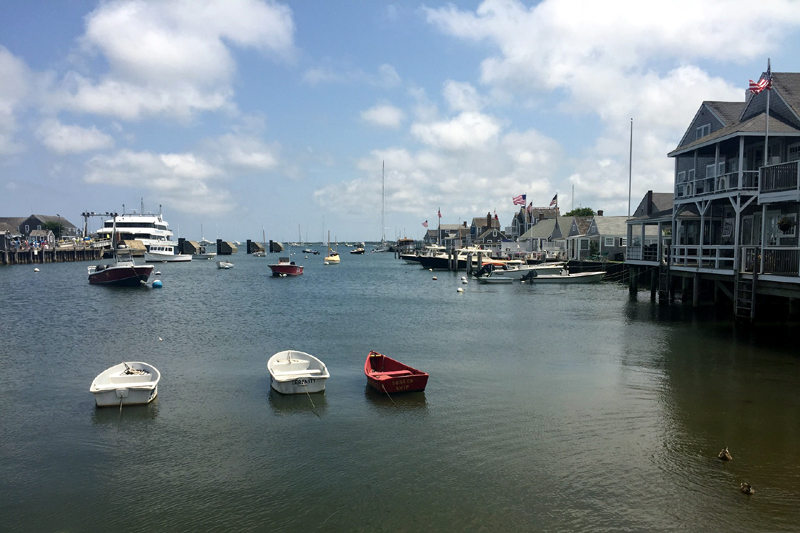 Here are the reasons why you should have Nantucket as your next stop for your family vacation.
1.  Amazing Vacation Rentals to Choose From 
Accommodation is a headache to many when on holiday, especially with a family. Vacationing 101 calls for advance arrangements of where to stay before leaving home. Getting a place can get more challenging during peak seasons, as most places are either full or pricey.
It is easy to get accommodation in Nantucket, as many people are investing in vacation rentals. The stays have a homey feeling and are reasonably priced compared to hotels and other similar arrangements. Rentals are spacious and can accommodate your entire family. Plus they come with amenities like Wi-Fi, swimming pools, gyms, and more for your convenience. 
Legitimate travel agents can help you get a suitable vacation home that will ensure comfort and convenience while exploring Nantucket.
2.  Great Beaches and Water Activities
Nantucket, being an island, means it has plenty of beaches, which are its main attraction. They are excellent spots to relax and free your mind from daily hassles. When traveling with your family, you should look for child-friendly beaches for safety reasons. 
Children's Beach,  walking distance from downtown Nantucket, lives up to its name by being child-safe. It has a calm demeanor, something you need when you're on your time off. The tranquil waters are ideal for beginners; you can give your kids their first taste of the cool ocean waters. It also has numerous amenities that you can enjoy with your family. These include a park, a playground, a bandstand, and food service. A lifeguard is always on the lookout for any emergencies.
You can participate in various water activities, such as swimming and boogie boarding. A beachside cookout cap off the entire experience perfectly.
A family cruise is a great way to explore Nantucket's waters. Alternatively, you may fish in designated areas and take your catch home for dinner.
3.  Wonderful Food
Your Nantucket experience is not complete without a culinary tour. Nantucket's culture, like most of the world, comes to light courtesy of its cuisine, which primarily consists of seafood. The island is home to several eateries where you can take your tastebuds on a pleasant trip.
You can start your Nantucket food tour by visiting Black-Eyed Susan's for a hearty breakfast. The menu is diverse, and you can have your preferred combination. They have the classic pancakes, omelets, and toast. For the sides, there's ham, bacon, sausage, eggs, or corned beef hash. A mug of coffee, tea, or chocolate will seal the deal. You can also try the spicy Thai Scramble, Portuguese Scramble, or Huevos Rancheros if you are more adventurous. The eatery's service is amazing, and you may check-in for dinner to see what the chef is up to.
Breeze Restaurant, located at 77 Easton Street, is the place to be for lunch. It is Nantucket's resident seafood hub. It is cozy… with a screaming nautical style that gives it an exotic accent.
Check out the Straight Warf Restaurant for dinner and enjoy its elegance. It also has a bar where you can have a night cap before turning in for the night. 
Don't forget to try Nantucket's street food when you get time.
4.  Beautiful Scenery and Nature
This island has a diverse landscape. When you land in Nantucket, the beaches greet you before you descend to the busy town center. 
There is another side of this island that you may not expect, punctuated with vegetative lushness and wildlife. We're talking about the Coskata-Coatue Wildlife Refuge.
It's a nature preserve that comprises over 390 acres of barrier beach and is the largest red cedar woodland in New England. It is an excellent hiking spot where you can test your stamina as you enjoy the warm scenery.
You can tackle the Sconset Bluff Walk in the mornings or evenings to explore Nantucket's hidden parts. A bike ride is a great idea, especially if you want to keep fit or have a friendly challenge with your family. 
Do not leave the island without a photo session by the lighthouses. Nantucket has three lighthouses: Brant Point, Sankaty Head Light, and Great Point lighthouses. Visit them and take photos for memories.
Nantucket is a must-visit destination that guarantees you fun. It has something for everyone — the main reason why it is perfect for a family vacation. Pack your bags and head to Nantucket with your loved ones for a once-in-a-while bonding experience!
Like this post? Subscribe to this blog by clicking HERE.
Let's stay connected: