I got a belated Mother's Day treat in the form of a mother-daughter bonding day from Ford Philippines a couple of weekends or so ago. A brand spanking new white Ford Fiesta picked us up from the house. I always drive myself around so it was really a treat for me to have a driver for a day.
I think it's the same car I used at the Shell Fuelsave Mommy Bloggers Driving Challenge.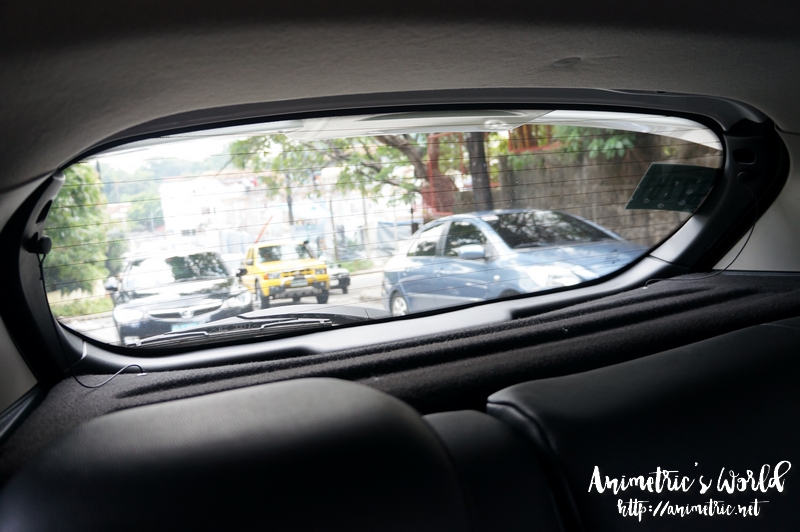 My daughter and I sat at the backseat. It's very rare that I get a chance to do this as I'm always the driver. We rode in cool comfort through unusually heavy Saturday traffic. It was high noon and very hot outside but the Ford Fiesta's aircon performed impeccably. My daughter even fell asleep in the car.
We were brought to 2nd's Restaurant on Bonifacio High Street for lunch along with two other mother-daughter pairs.
We had a delicious 6-course lunch which included this baked macaroni dish which my little girl loved. I will post about the food at 2nd's separately since we got to try a lot of dishes. 😀
After lunch, we were whisked off by our trusty Ford Fiesta to Manos Nail Lounge along Burgos Circle.Each mother and daughter pair got to bond over getting a complete foot and hand spa package with manicure and pedicure. It was my daughter's first time to try such services and I told the staff to take it easy since she is only 7 years old. She said that she's used to working on kids, giving a little soak, scrub, and massage here and there, a little filing, and light polish just to make them happy. Nothing hardcore. Yey!. 🙂
After the spa treat, we were given Theo & Philo chocolates and then driven back home by the Ford Fiesta.
Yesterday, I got a surprise package at home — two framed photographs of my daughter and I to remind us of our wonderful day out. Thank you so much Ford Philippines!
For more information about the Ford Fiesta, log on to http://www.ford.com.ph/cars/fiesta.
Like this post? Subscribe to this blog by clicking HERE.
Let's stay connected: