Hi everyone! I just got back from Japan today. I didn't bring my laptop so I haven't blogged in a week. Anyhow a lot of you have been messaging me about this trip. There have been questions regarding our airline, our hotel, and the stuff we did. I'll be posting all about them in the coming days. But before anything else, I'd like to share how I kept connected all throughout. I rented a Flytpack. It's a pocket wifi I discovered when I went to Malaysia. We needed internet access because we rely heavily on Hyperdia and Google Maps when we're in Japan.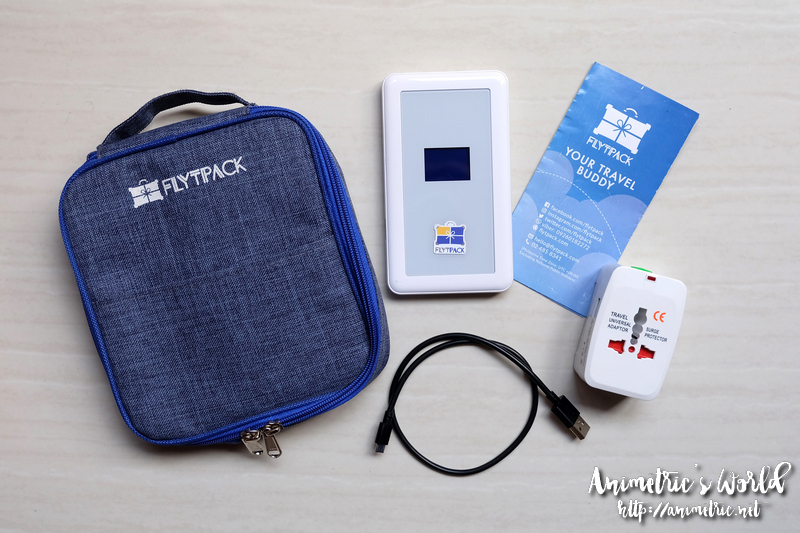 Anyhow, I logged on to http://www.flytpack.com about a week before our flight and rented a unit for Japan. It was delivered a couple of days before our departure. I got a Flytpack, a USB cable, a travel universal adaptor, and a carrying case. There are different rates per country. For Japan, it was P280 a day for unlimited 4G mobile internet. It's cheaper than the usual P500/day our local telcos charge for data roaming. Flytpack will charge a deposit of P2,800 which will be refunded after the unit is returned.
Flytpack is really simple to operate. Just press the power button on the side and you're good to go. You'll see the pocket wifi password on the display screen. Up to 8 gadgets can connect to one unit.
The ports are pretty self explanatory. You can charge this via outlet or via Powerbank.
I was very happy with Flytpack's service in Malaysia, thus I was pretty confident when I rented a unit for Japan. We were not disappointed. Flytpack had great signal and speeds of 10 to 15 MBps even inside trains, underground malls, theme park rides… you name it. Even at Gotemba Premium Outlets, which is in the vicinity of Mt. Fuji, we had efficient and reliable service. It was good to always have access to Google, Hyperdia, and Google Maps. Being able to post on my social media accounts was a nice bonus.
Flytpack will dispatch a courier to pick up the unit one day after you get back. I love how hassle-free the entire rental process is.
Here's a tip, before you rent, check the Flytpack Facebook Page for a promo code. I did and was able to get 10% off my total rental fee.
Overall, we were very happy with Flytpack and would gladly rent a unit again next time we go abroad.
Like this post? Subscribe to this blog by clicking HERE.
Let's stay connected: