I got interested in the K-Drama series Flower Crew Joseon Marriage Agency when I inadvertently watched a behind-the-scenes video on Soompi. I found it kind of cute. That was enough for me to start streaming it lol. Whether a series is set in the Joseon era or in modern day Seoul doesn't really matter to me. As long as it's engaging, I would watch it to the end. Luckily, Flower Crew Joseon Marriage Agency was just that.
Despite the long title, this series' premise is not that complicated. Flower Crew is the name of a matchmaking service in the Joseon era. Led by Ma Hoon (Kim Min Jae), the Flower Crew is comprised of 3 good-looking guys who go about arranging marriages for single men and women. It's a known fact that marriages they set up always work out and so their services are in high demand. Enter Gae Ttong (Gong Seung Yeon), a poverty-stricken girl who takes on all sorts of jobs just to earn a living. Her goal is to raise as much money as she can so she can search for her lost brother.
Gae Ttong eventually ends up engaged to her childhood friend Kim Soo and Flower Crew is in charge of the wedding. Problem is, Kim Soo is seized and taken to the palace on their wedding day because unknown to him, he's actually the emperor's son. It's time for him to be crowned king since his father and older brother are both dead. With that, the wedding is cancelled. Flower Crew's boss Ma Hoon feels sorry for Gae Ttong and eventually takes her on as the 4th member of the matchmaking agency.
Ma Hoon trains Gae Ttong to be a more refined lady and a professional matchmaker. In the process, he finds himself falling for her. Gae Ttong feels the same way. The problem is, the king still wants to marry Gae Ttong and he's not willing to let her go. But there's a lot more to this than a love triangle. Politics also plays a major role in the events that unfold.
Flower Crew Joseon Marriage Agency is an excellent series. All the main characters are impeccably fleshed out. Even the supporting members of the agency have intricate back stories that make you care for them. There are a lot of light and funny moments even in the most serious situations. Ma Hoon and Gae Ttong have such great chemistry that you'll look forward to all their scenes and ship them way after this drama is done. Even if the king is equally handsome and likeable, it's Ma Hoon and Gae Ttong who hold that magic.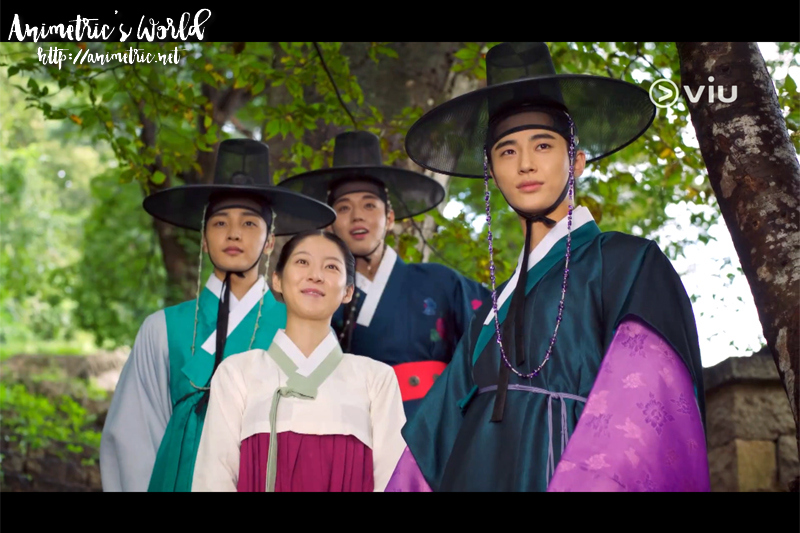 Flower Crew Joseon Marriage Agency is a fun and entertaining period drama about how love can transcend social classes and norms. Well worth watching.
Available on Viu and Netflix. Watch it for FREE on Iflix.
Like this post? Subscribe to this blog by clicking HERE.
Let's stay connected: