I never liked going to the market. Now that there's Covid-19, there's really no way I'm visiting one. Our neighbor in San Juan died from Covid-19 because he was manning his meat stall in the market. Even if we move on to GCQ or whatever kind of Q, I'm going to be ordering all our produce online. Last time I tried Session Groceries. I was happy with them, it's just that I need to order in advance because delivery can take anywhere from 2-5 days. If you need your vegetables right away, there's FarmFetch. FarmFetch does same-day delivery.
FarmFetch offers boxed sets which contain 5kg of vegetables each.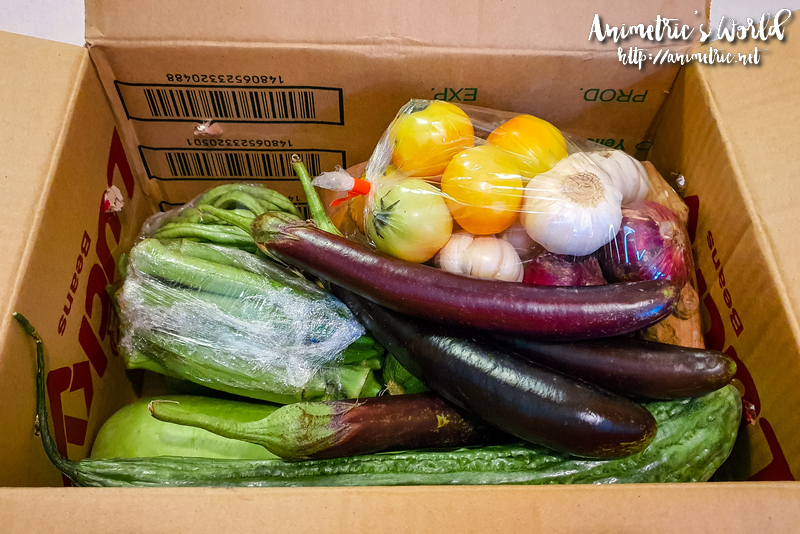 This is the Halo-Halo Lowlands Vegetable Box (P569). I love how the vegetables are so neatly packed. There's eggplant…
…upo, patola, ampalaya…
…okra, squash, sitaw…
…ginger, tomato, garlic, onion.
After a week, I got the Halo-Halo Highlands Vegetable Box (P569). It's a totally different set of veggies from what I got last time.
There are carrots…
…sayote, Baguio beans, bell peppers…
…cucumber, cabbage, radish…
…wombok and potatoes.
I'm really happy with the quality of the vegetables I got from FarmFetch. Everything is nice, fresh, and clean. I didn't even need to scrub off any soil. Receiving the delivery is convenient too. We live in a compound with several townhouses and our unit is farthest from the gate. The box is handy and easy to carry.
There are 2 ways you can order:
Order from the FarmFetch website at https://farmfetch.store/. Delivery fee will depend on your area. Since FarmFetch is based in Quezon City (like I am), delivery to my address is P100. Payment can be made via bank transfer (Chinabank), GCash, and/or PayMaya.
Order via the GRAB app. Select "Mart" then select "FarmFetch". The problem with this is there's a 5km limit, so if you can only do this if you're within 5km of Katipunan. If not, you have to do it via the website.
Even after ECQ is lifted, I'll still have produce delivered so it's good that I have a variety of options available. 🙂
Like this post? Subscribe to this blog by clicking HERE.
Let's stay connected: