It's been years since I started carrying around reusable bags for when I suddenly need them. I try to avoid getting plastic bags because I don't want to further contribute to our trash problem. That said, I'm happy to share that this holiday season, Southstar Drug has teamed up with Project Inclusion and Goodwill Industries to come up with a campaign called Drop the Prefix. So what does that have to do with bags? Read on.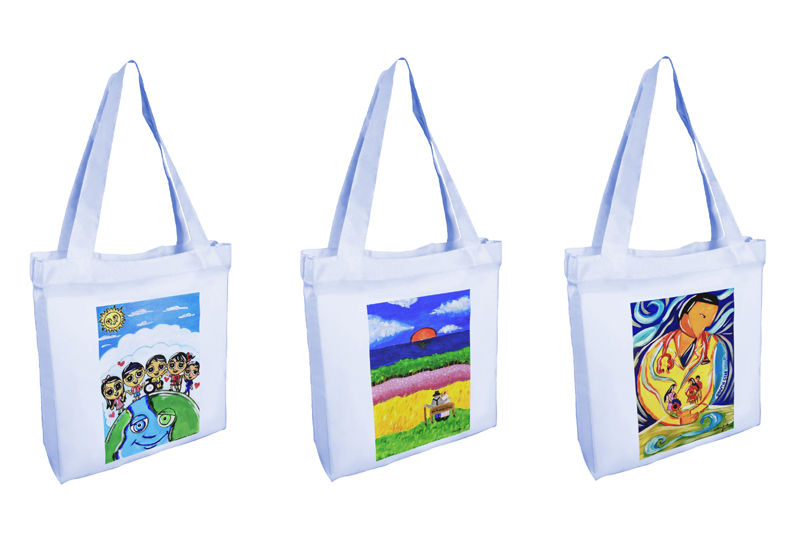 Drop the Prefix aims to create a space for Persons With Disabilities (PWDs) and explore their potential in various fields. In its latest project, PWDs were tapped to create unique designs for a series of tote bags which will be available at all Southstar Drug stores nationwide. Crafted out of passion and aspiration by various PWDs, these bags serve to remind us of their plight. This advocacy pushes for the right skill empowerment to help PWDs reach their full potential as contributing members of society.
Tha bags feature different artworks and each one has a unique story behind it. Southstar Drug, Project Inclusion, and Goodwill Industries hopes that we can support this advocacy by considering these bags as giftable items this holiday season.
For the past three years, Southstar Drug has been working with Project Inclusion in employing Persons with Disability in their stores. Most are now regular employees. According to Christine Tueres, General Manager of Southstar Drug, this is very much aligned with the company's advocacy and overall philosophy. "We care a little more" is a tagline that they have used and it further strengthens their decision to extend assistance to people who need a little more special care, attention, and inclusion.
Like this post? Subscribe to this blog by clicking HERE.
Let's stay connected: