Dove Go Shave!
Do you wear sleeveless clothes? I do! One of my concerns is always my underarms. Are they hairy? Will it show? Wahahahahaa! I often wish I can just blast all the hairs away with a laser. I have a very hard time tweezing because it's so hard to actually look at your underarms and pluck hairs one by one. Like it or not, the quickest and most convenient way to get rid of hair is still to shave.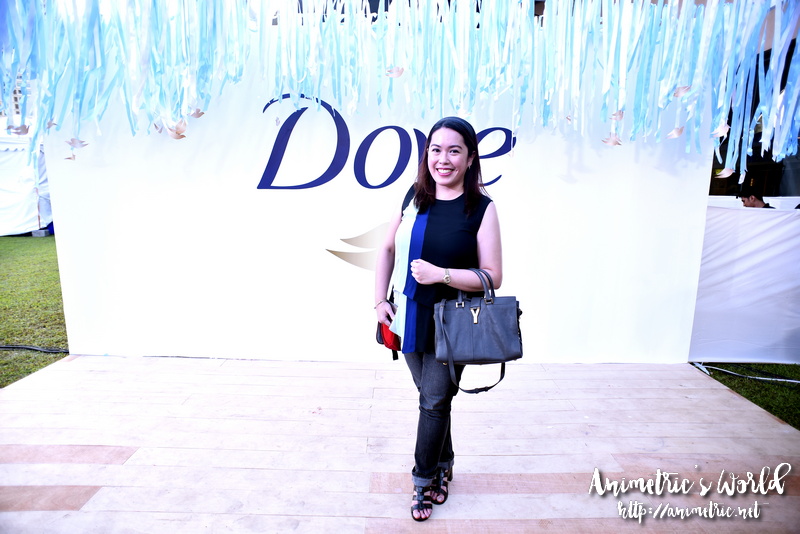 So anyway Dove invited us to find out more about shaving and our underarms in an event dubbed as Dove Go Shave held at the rooftop garden at Greenbelt 5.

Dove ambassadors Patty Laurel, Dani Barretto, Kelly Misa, and Saab Magalona talked about shaving and underarms along with dermatologist Dr. Anna Palabyab-Rufino (not in the photo). Did you know that whenever you shave, 1/3 of what you shave off is skin? Scary!!! I mean I'm pretty sure that 1/3 isn't even all dead skin. Shaving takes away the topmost layer, leaving the shaved area raw, sensitive, and prone to further damage. If the skin is unable to heal itself, it becomes dark and bumpy — now that's a nightmare in the making!
The answer? Dove deodorant, which is made of 1/4 moisturizing cream. We all got to make our own Dove Go Shave kits to take home during the event — we also got to send a smaller travel-sized kit to a friend! Dove deodorant soothes and protects sensitive underarm skin from redness and irritation. It moisturizes and whitens too, so you'll eventually have smoother and fairer underarms.
In line with Dove's advocacy of providing real care for real women, Dove encourages women everywhere to go shave and live life to the fullest. You can leave all your underarm worries and concerns to Dove.
Guess what? At the start of the event guests were all asked to write messages to their shavers and to hang them by the photo wall area for random raffling by the end of the event. I had no intention of joining but Jackie kept telling me to go make one (see what I wrote was utter nonsense lol) while I was waiting for her novela. Imagine my shock when brand people started picking out Doves and Patty Laurel called my name. I won a shopping spree care of Dove deo! Wooot! Luck must be contagious because Jackie ended up winning a trip to Palawan hahaha!
Anyway, you too can win a trip to El Nido, Palawan! For the regular price of a regular Dove roll-on or aerosol, you get a free Dove deo zip pouch and a chance to win a trip to El Nido, Palawan with 2 friends!
Like this post? Subscribe to this blog by clicking HERE.
Let's stay connected: