Every morning, my kids ask me "What's there to eat?". I'd point to whatever's on the table. That's usually bread or bananas. That said, I'm so happy we now have another quick, healthy, and convenient option… Quaker Instant Oats. It really is instant. Just add a bit of hot water and breakfast is ready in less than 5 minutes.
Quaker Instant Oats comes in four (4) flavors: Chocolate (my fave!), Chocolate with Milk, Banana & Honey, and Original with Milk. One 33g sachet costs only P10 so it's very affordable.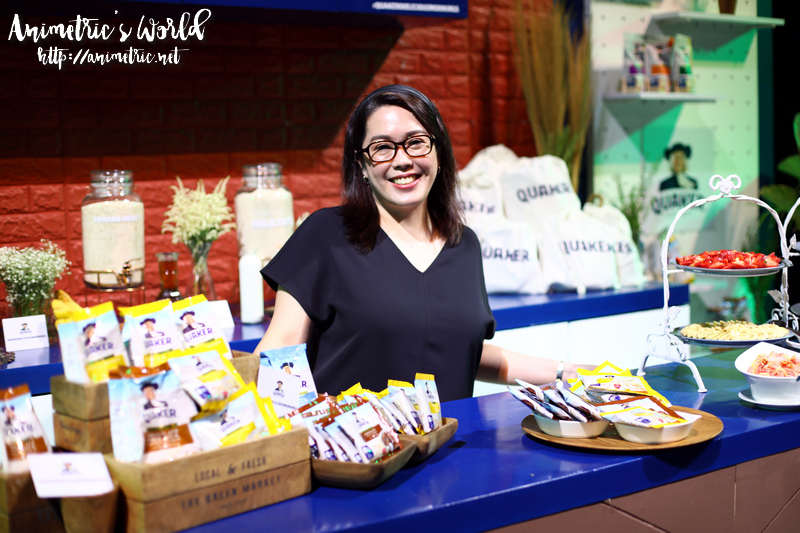 Quaker Oats contains fiber, protein, and beta-glucan. Beta-glucan helps lower cholesterol for heart health. Fiber keeps you full longer so you don't overeat while protein builds muscles and provides energy. It's a win-win situation because this is something that's both healthy and yummy!
Breakfast will never be boring because you can always amp up your oats. Add fruits and nuts… or even stuff like marshmallows and chocolate chips. You can also supercharge it with chia seeds. The possibilities are endless. Although you can also make overnight oats with this, I think the non-instant Quaker variants are better for hours of soaking.
We enjoyed a hearty breakfast buffet along with a bowl of amped up oatmeal during the event. I topped my Chocolate Quaker Instant Oats with strawberries and kiwi.
Quaker Oats also hosted a Delicious Mornings Breakfast Show with Alex Gonzaga and Luis Manzano, which proved to be entertaining. I swear, I'm not really into showbiz but I enjoyed Alex's song and dance performances and their banter throughout the event.
Quaker Instant Oats is available at all leading supermarkets, groceries, and convenience stores nationwide. For more information and recipe ideas, visit http://quakeroats.ph.
Like this post? Subscribe to this blog by clicking HERE.
Let's stay connected: