One of our favorite restaurants in Hong Kong is Delicious Kitchen. We always make it a point to have a meal there. During our recent trip, we arrived and checked in The Park Lane Hotel around 1:30pm. Lucky for us, there's a Delicious Kitchen nearby. We had our first official HK meal there, a late lunch after getting off the plane.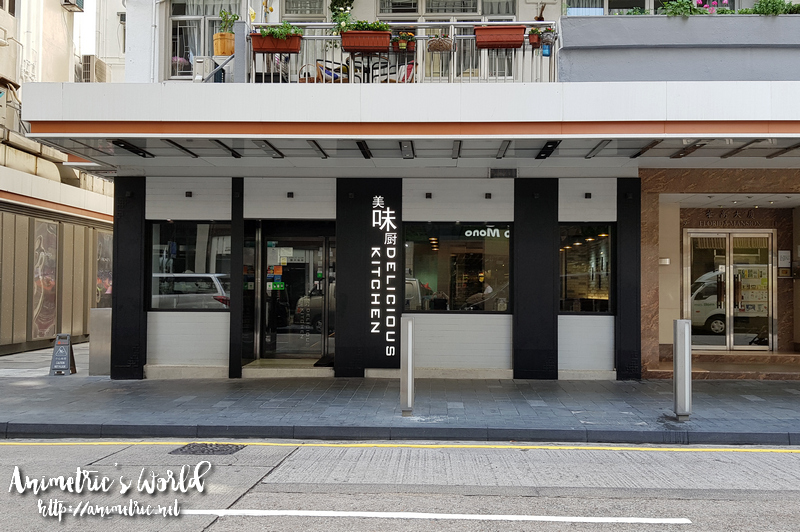 Delicious Kitchen is located at the ground floor of a condo building on Cleveland St. in Causeway Bay. It's right across Aeon, a Japanese department store I like to frequent.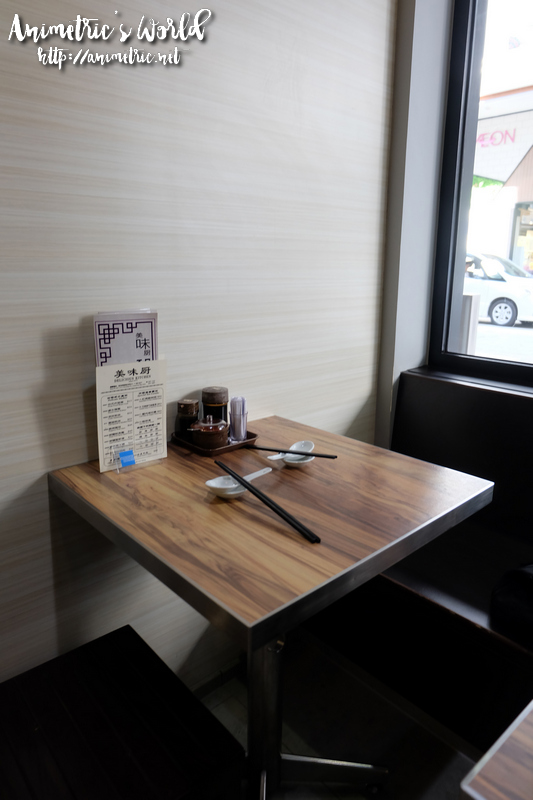 Delicious Kitchen, like most Hong Kong restaurants, is quite cramped. Hubby and I got a small table for two like this one.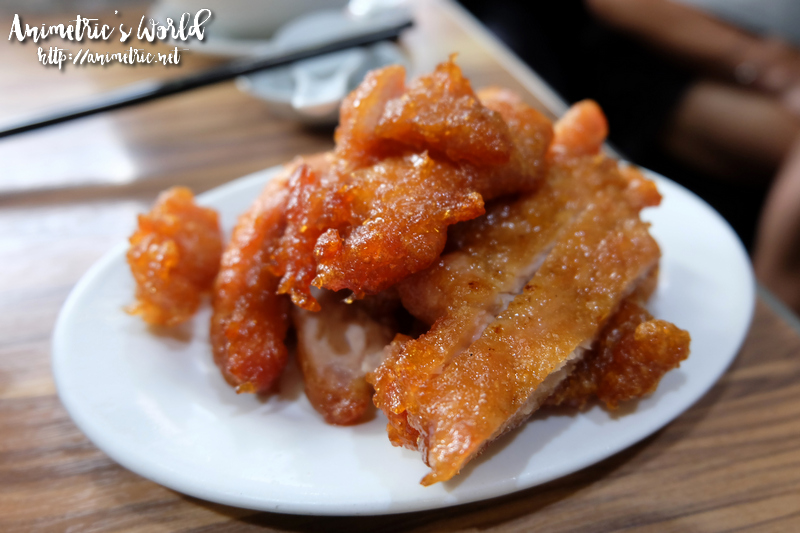 We ordered a 6-course set meal for 2 priced at HK$ 298 (around P2,100 based on the forex rate at the time). It included Delicious Kitchen's famous Deep Fried Pork Chop. I love this pork chop. It's kind of crunchy and glazed outside so it's both sweet and savory. The meat is always lean, nice, and tender.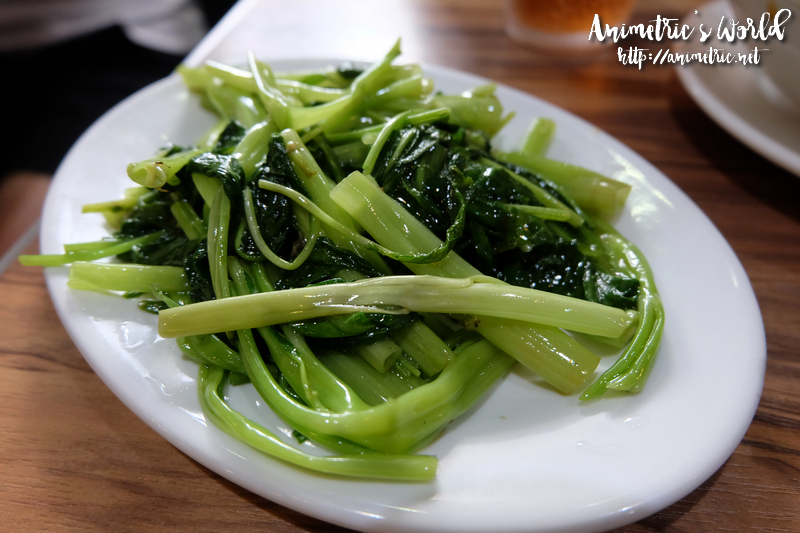 Next up was Fried Seasonal Vegetables. That day, it was kangkong. How they make a simple kangkong dish taste so good is a mystery to me.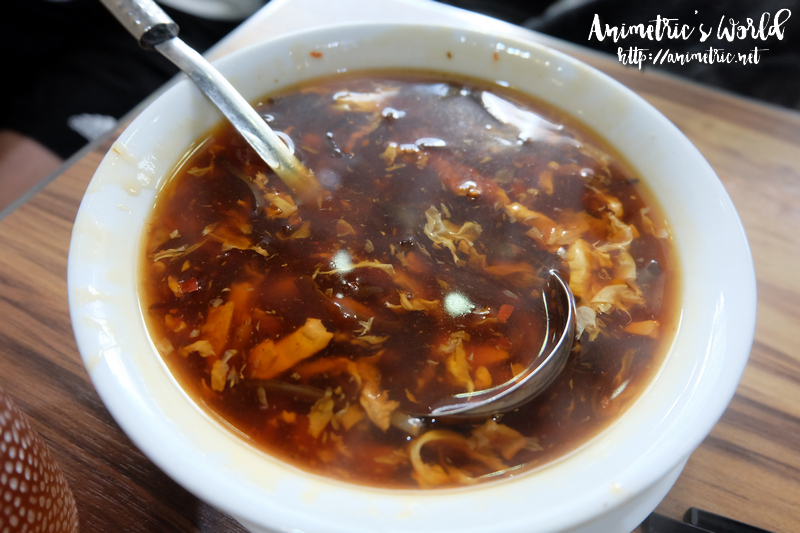 Then we had Hot and Sour Soup. It has just the right balance of flavors — not overly sour nor spicy.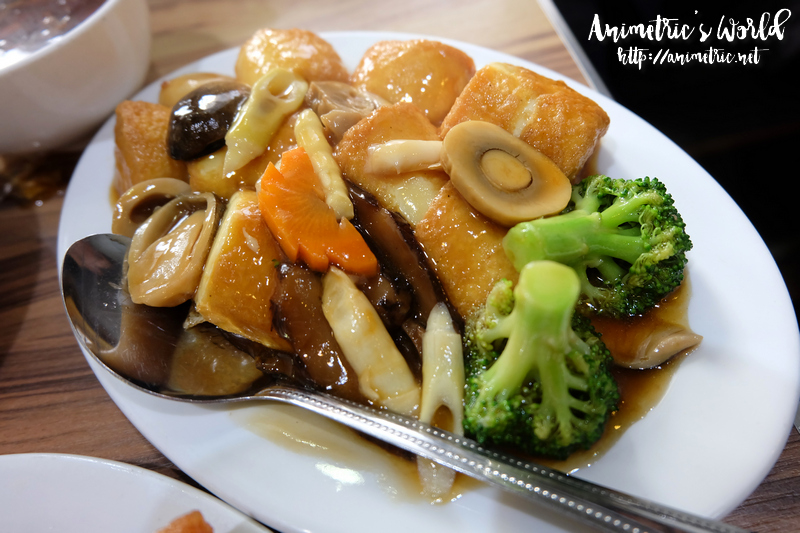 This was one of our favorites — Three Kinds of Mushroom with Japanese Bean Curd. The tofu is incredibly silky and flavorful, words will never be enough to describe it. Definitely one of the best savory tofu dishes I've ever eaten.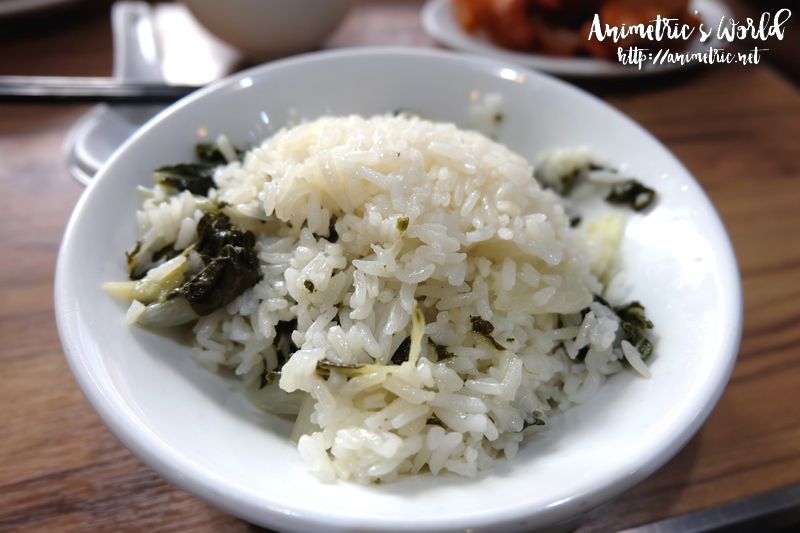 We each had a bowl of Steamed Rice with Vegetables. The rice was glutinous in texture, I loved chewing on it.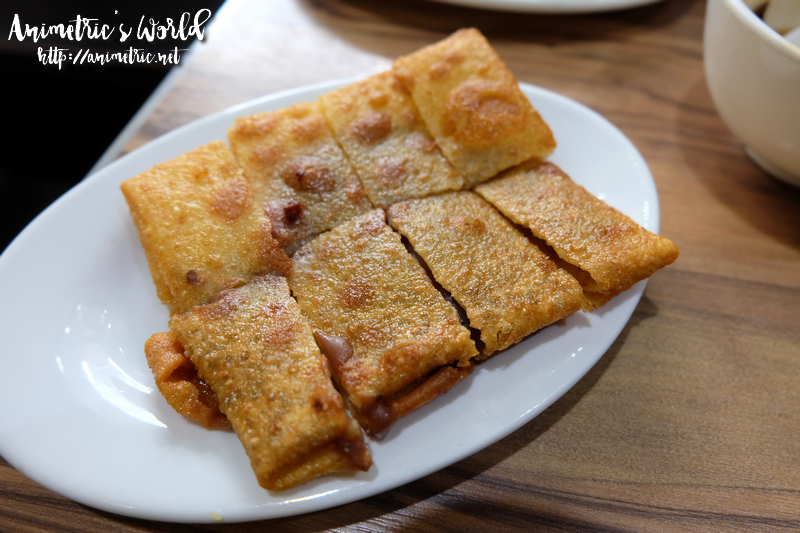 Our set meal included dessert, Mashed Red Bean Pancake. I wasn't looking forward to it because I tried it at a Chinese restaurant in Manila and I wasn't impressed. Wow, Delicious Kitchen's version is to die for! The red bean filling is not overly sweet and tastes kind of like taro paste. The exterior is light and crispy. It was soooo good — and that's coming from someone who doesn't even like red bean paste.
I know P2.1k for 2 is kind of pricey by Philippine standards, but both hubby and I were very happy and satisfied with our Delicious Kitchen lunch. They use the freshest, highest quality ingredients. The flavors are all very clean and pure, not an MSG-fest as most people think Chinese food is. I blame the foreign exchange rate, which was HK$1 = P7 when we went. The last time I was in HK it was just HK$1 = P5. Next time we're in HK, we will be back for more Delicious Kitchen goodness.
Delicious Kitchen
G/F, 9-11 Cleveland Street,
Causeway Bay, Hong Kong
+(852)2577-8350
Like this post? Subscribe to this blog by clicking HERE.
Let's stay connected: