Here's something new I got for Christmas — pastries from Coffeeglider. I was given a Pistachio Sansrival from Coffee Glider for my birthday last October and it was really really good! I don't even like Sansrival but their Pistachio Sansrival is incredibly buttery and generous with pistachios. This December, I got to try their other offerings.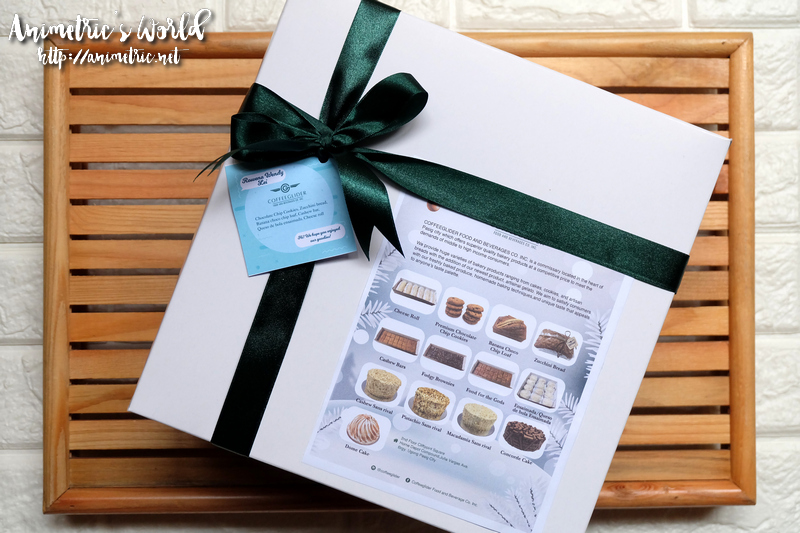 I got a box of assorted pastries.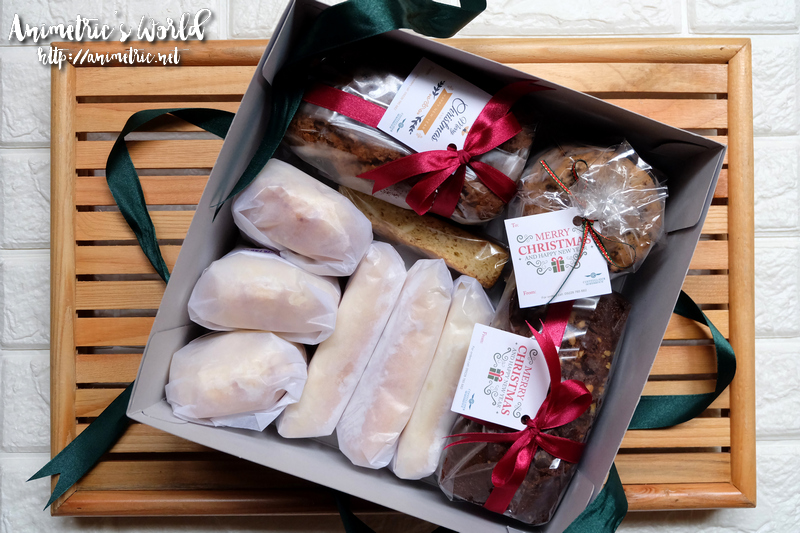 Inside the box are Zucchini Bread, Banana Choco Chip Loaf, Cheese Roll, Premium Chocolate Chip Cookies, and Cashew Bar.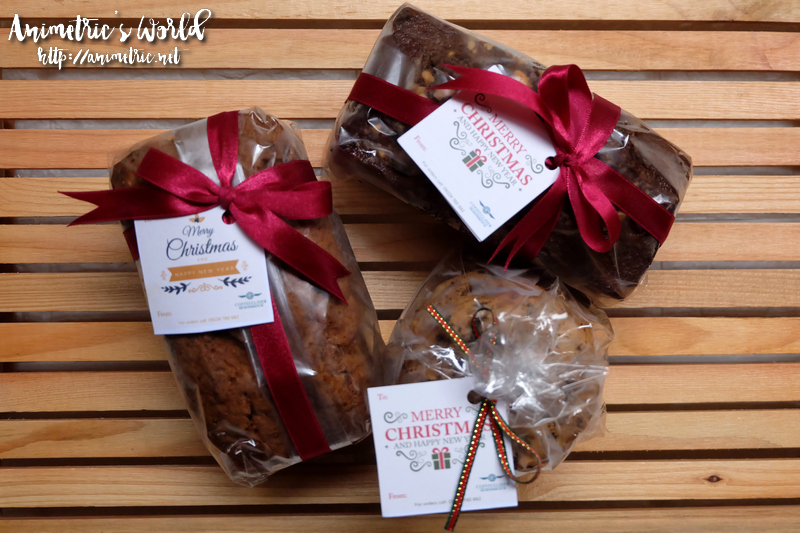 They are wrapped with a ribbon and tag, ready for gift-giving. Other items come in gift boxes when ordered.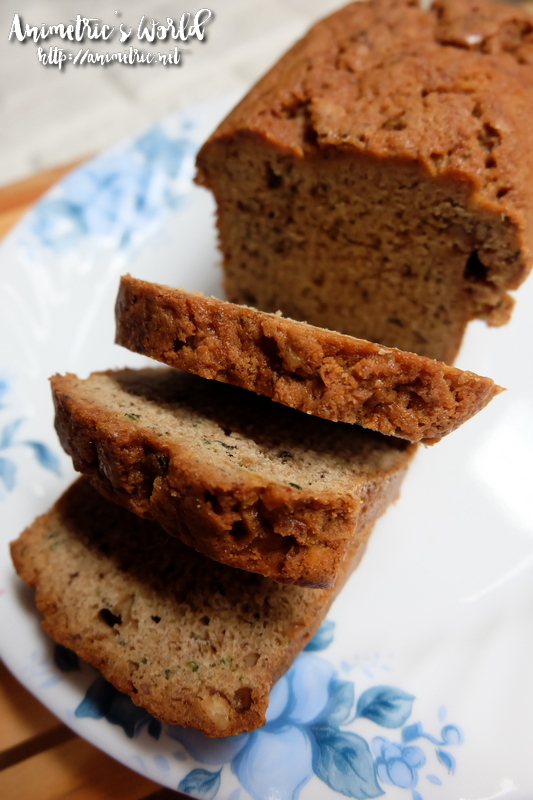 The Zucchini Bread (P350 per loaf) is surprising. I was expecting savory but it's really more like carrot bread or apple walnut loaf. It's not overly sweet which is good.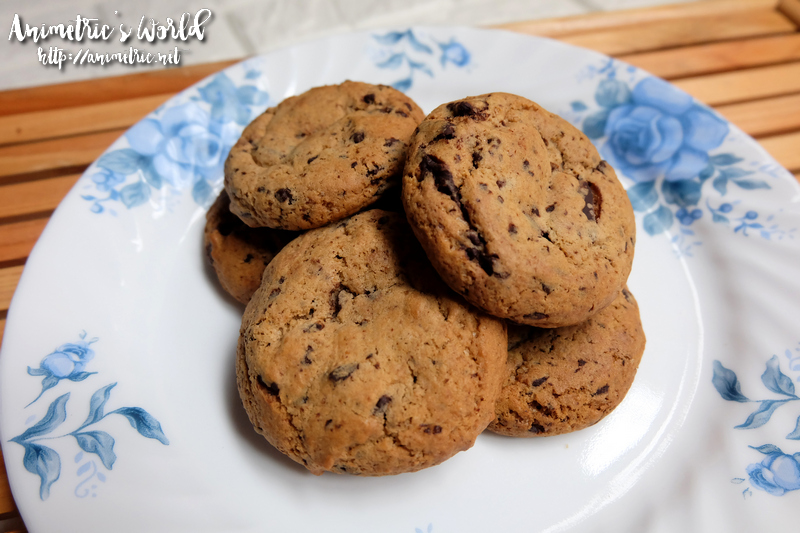 The Premium Chocolate Chip Cookies (P450 for 8 pcs) is nice and chunky, also not overly sweet. I would've preferred it to be a bit more moist abd chewy but it's already okay. I like the chocolate they used. These are best paired with either hot coffee or cold milk.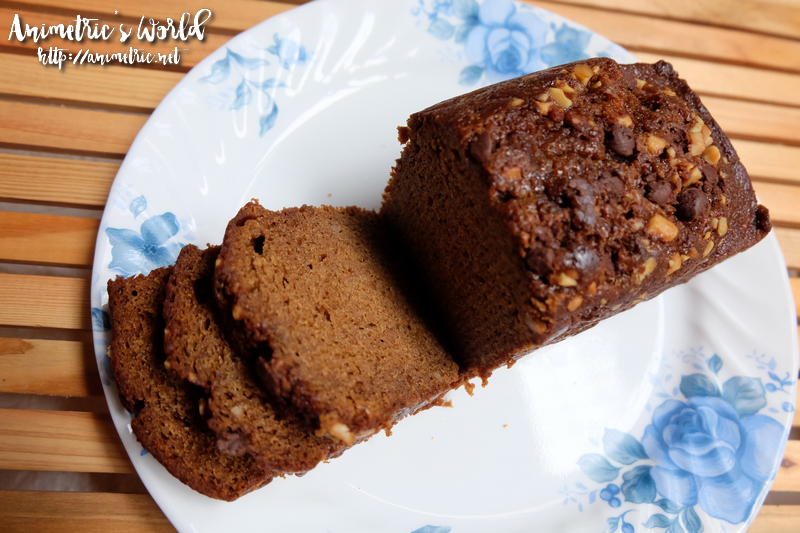 The Banana Choco Chip Loaf (P300 per loaf) is generously topped with chocolate and nuts but I find that it needs more bananas. Sorry but I think my Banana Bread is better lol.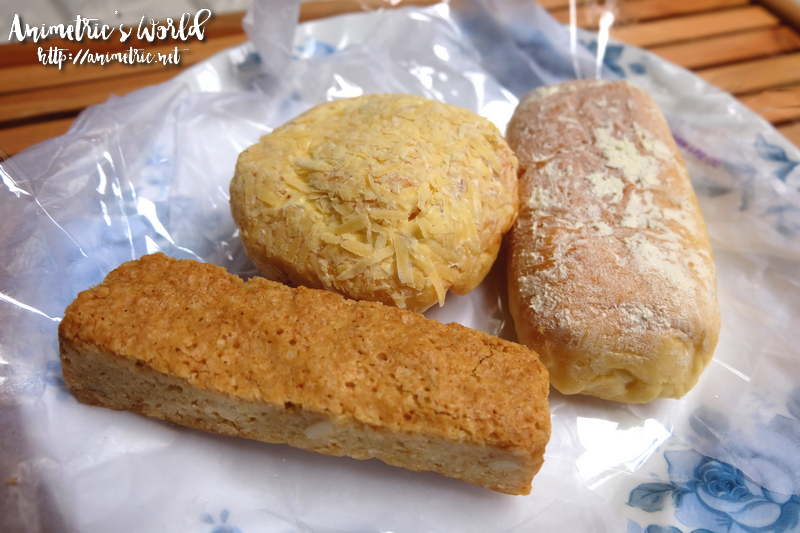 These 3 are products which were finished first at home: Cashew Bar (P550 per box of 24), Queso De Bola Ensaimada (P720 per box of 12), and Cheese Roll (P280 per box of 6).
The Cashew Bar is moist, chewy, and buttery. The Ensaimada and Cheese Roll are soft and cheesy… not spectacular but okay.
For orders, call 0922-8785682. You can also email hello@coffeeglider.com. More details and offerings can be found at the Coffeeglider Facebook Page. I highly recommend the Pistachio Sansrival (P1,500) for special occasions — promise it'll be a sure hit!
Like this post? Subscribe to this blog by clicking HERE.
Let's stay connected: