I will be the first to admit that I'm not really that much into perfumes. BUT… but but… when I was in high school, the first perfume I ever owned was Eternity by Calvin Klein. I would stash the entire bottle in my school bag. I loved the scent. Then one day, it disappeared… as in completely vanished from my bag! The bottle wasn't even half empty. I never did find out who took it.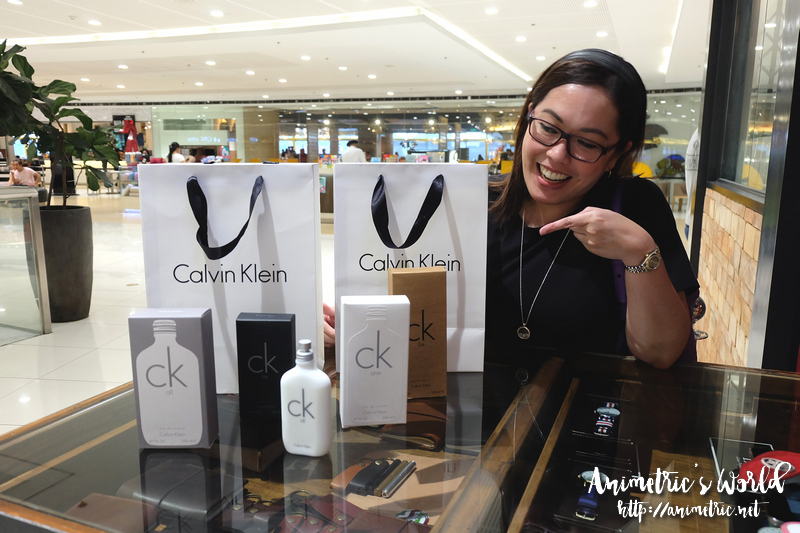 So… CK One, CK Be, or CK All?
Despite not being a fragrance aficionado, I have a love affair with Calvin Klein fragrances. My mom sent me bottles of CK One and CK Be from the US when I was in college. She told me they were both unisex scents. I remember being amazed at how one perfume can be used by both genders. I loved them both and they were pretty much my 2 signature scents those days. Fast forward to decades later, I'm now a mom to a teen who's about to take college entrance exams. This 2017, Calvin Klein releases yet another universal scent — CK All.
Like CK One and CK Be, CK All has a fresh citrusy scent that can be worn by both men and women. Their slogan is quite fitting: "Be One. Be All. Just Be.". The notes include bergamot, mandarin, grapefruit blossom, amber, and musk among several others. It's a noticeably warmer fragrance compared to CK One and CK Be.
We had the chance to customize our own bottle of CK All during the launch event.
There was a list of words we could choose from for our very own 3-liner on the bottle.
Here's my bottle!
We need good vibes. Agree?
CK All is available at P3,398 per 100ml bottle. You can purchase from Rustans Department Store, selected SM Department Stores, and Zalora.
Like this post? Subscribe to this blog by clicking HERE.
Let's stay connected: