My hubby and I are not really the type who would go out of our way to schedule a family portrait session. Just to prove my point, last Sunday was the first time we had ever done this… and our eldest child is already 18 lol! My sister-in-law Christine has a start-up photography business — Christine Kiac Photography that I want to help out. She's doing a Christmas Photo Marathon on Nov. 30, 2019… but I'll elaborate more on that in a bit.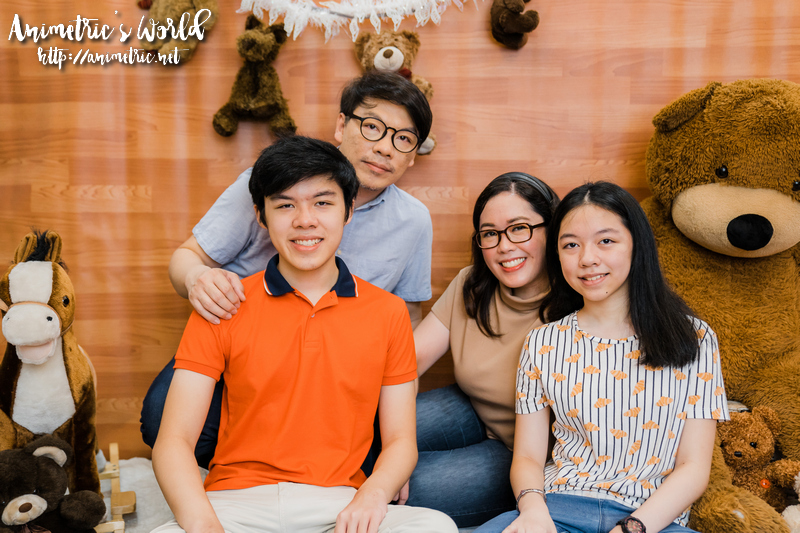 When my hubby's sister got married, their parents realized they did not have any family photos. Zilch. Nothing to show during the engagement ceremony, wedding video, reception, and so forth. They quickly scheduled one with Lyric Studio, the go-to photography studio of just about every traditional Chinese family (including mine way way back). Formal family photo sessions did not come cheap. This happened way back in the 90's but I remember my in-laws paying a few thousand pesos for it.
These days, family portrait sessions need not cost an arm and a leg. They don't need to be stiff and formal. They can be however you want them to be wherever you want them to be. You don't even have to be confined inside a studio.
It's now 2019. We have two teenage kids who won't stay that way for long. I mean, I still feel like it was only yesterday when I was carrying them around as babies and toddlers. Before we know it, they'll find a girlfriend/boyfriend, get married, move out, have their own family, and so forth. We won't have this time where we're all under one roof, just the four of us, forever.
Christmas is a great time for photos like these because it's the season for get-togethers and reunions. Families are coming together for the holidays. If you're the type who likes to give personalized family greetings online or offline, these photos can be used for that too. As for me I just realized I don't have anything like this with my own parents and siblings. My dad passed away some years back so it's not like we can ever have one any time.
This November 30, 2019 Christine Kiac Photography is having a Christmas Photo Marathon from 10am to 3pm at her Quezon City studio. There are 2 packages you can avail of:
Santa Package
P5,500 per group of 4 people
45 minutes
3 set designs (Christmas Tree, Christmas Gifts, Teddy Bears)
40 enhanced photos
1 pc 8×10 print
1 digital Christmas postcard
Rudolf Package
P4,000 per group of 4 people
20 minutes slot
1 set design
20 enhanced photos
2 pcs 4×6 print
There will be an additional charge of P800 per head if there are more than 4 people. Shoes are not allowed inside the studio but slippers will be provided. You may wear your socks. Full payment is required to book a slot.
This Christmas Photo Marathon doubles as a fundraiser to cover the medical expenses of Christine's mom who was diagnosed with stage 4 cancer.
We did the Santa Package last Sunday so what you see here are the 3 set designs.
You can even throw in some solo shots, couple shots, and so forth along with the full family portraits.
Sorry I'm not used to doing the classic fashion blogger hand on the ear pose.
It's a relatively quick and relaxed session. If you don't know what to wear you can ask for pegs in advance before your schedule. Christine can provide samples color schemes that are easy to follow.
If you want an entirely different setup, say a photo session in your home or at another location, you can inquire about custom photography packages at kiacphotography@gmail.com. You may also text or call 0917-8309989. You can see her other works at https://www.christinekiac.com/.
Like this post? Subscribe to this blog by clicking HERE.
Let's stay connected: