There used to be a time when there seemed to be only one clarifying shampoo in the market — Neutrogena. The problem is, it's not always available here in Metro Manila. If ever I do find it for sale in S&R, it would be in a gigantic bottle which could potentially take me way more than a year to finish. I would hoard smaller bottles during trips abroad. So thank goodness for Celeteque Clarifying Shampoo!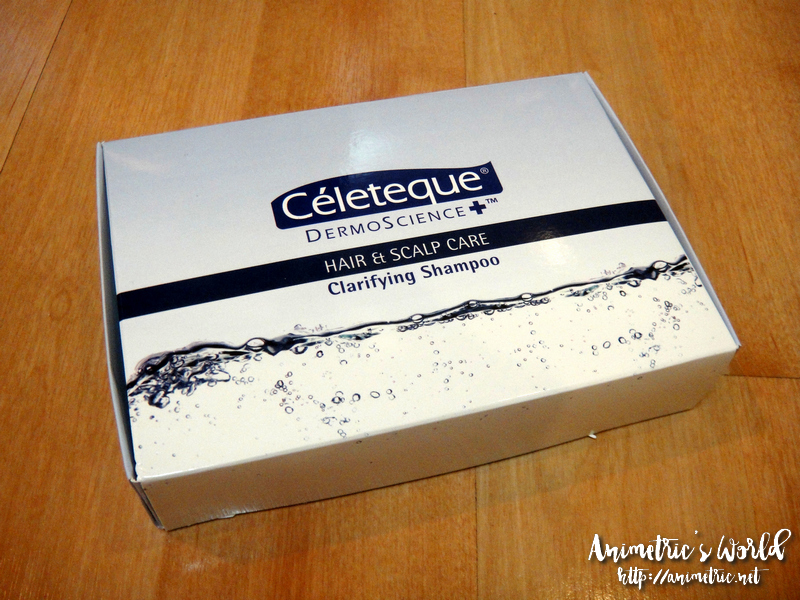 The introduction of Celeteque Clarifying Shampoo meant that I wouldn't have such a hard time finding a bottle when I needed it — and well, I always need it. Because my hair is high maintenance, I use heavy conditioners, treatments, and serums everyday. My hair gets weighed down because of all these products so I need to clarify at least once a week. I'm so happy Unilab sent me a sample.
I love the blue and white "clinical" look of the packaging.
The shampoo is transparent and comes in a 250ml bottle. It's dermatologist-tested to be hypoallergenic.
I was surprised by how fresh it smelled when I dispensed some on my palm. It has a relatively light consistency.
What I liked about Celeteque Clarifying Shampoo:
The scent! I looooove its light and fresh scent.
It works instantly. Your hair feels so much cleaner and lighter after a single use. You'll find that all your other hair products work a lot better after just one shampoo.
It's affordable at P200 per bottle. Since you need to use it just once a week, the 250ml will last for several months. If you use 5ml each time, you get 50 uses off a single bottle… that's 50 weeks.
Downside? It does tend to dry out my hair a bit even if I use conditioner afterwards (I'm guessing it's because my hair is super damaged).
My husband had been complaining that his hair was flatter than normal and I told him to use this. He applies waxes and other styling products quite often and so I'm guessing it's the product residue, aside from the humidity, that was causing his hair to fall flat. He gave it a go and said that his hair felt so much lighter and was a lot easier to style just after one shampoo. So yes, he's really happy with the product too.
Celeteque Clarifying Shampoo is available at Watsons, selected Mercury Drug stores, PCX, Landmark Dept. Store, selected Robinsons Dept. Stores and Supermarkets, selected Shopwise branches, and selected Rustans Supermarkets.
Like this post? Subscribe to this blog by clicking HERE.
Let's stay connected: