Our daughter really loves cats. Problem is we can't quite commit to taking care of one at the moment. Then we got the idea of going to a cat cafe. There's no better country than Japan for trying out a cat cafe, I think. It's going to be super clean for sure!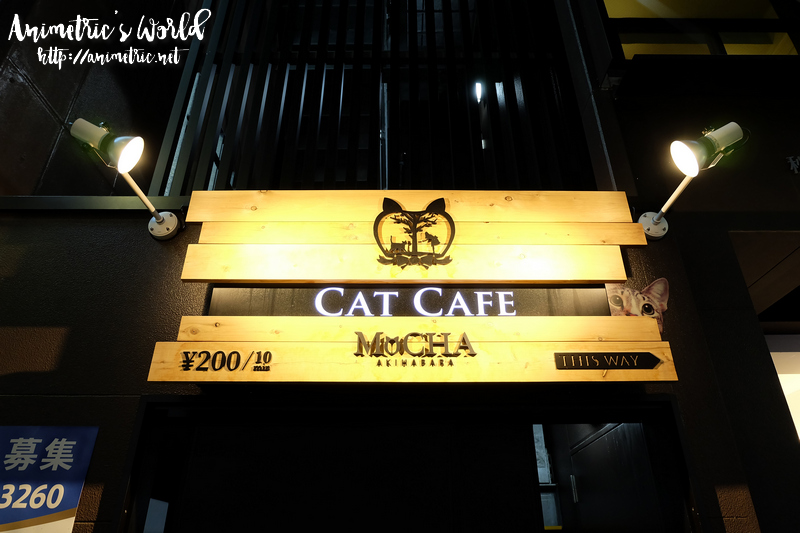 According to sources online, the two places with the most cat cafes are Akihabara and Shinjuku. Akihabara is a lot closer to where we were staying so we chose to visit Cat Cafe Mocha Akihabara. It's located right along the main thoroughfare so it's not hard to find.
A cheerful and pretty lady wearing cat ears greeted us at the reception. She looked at our daughter and asked how old she was. We saw a notice that kids below 13 were not allowed to go inside. My hubby quickly told her that our daughter was above 13. She showed us an English version of the house rules:
You can't carry the cats.
You can't chase the cats around.
No flash photography.
Food and drink from outside sources are not allowed in Cat Cafe Mocha
Staying inside Cat Cafe Mocha costs 200 yen (P89) for 10 minutes and you have to stay a minimum of 30 minutes (that's 600 yen or P270). Unlimited drinks costs 350 yen (P156).
The first order of business is to remove your shoes. You store them in the locker with your bag(s). Then you get a pair of sanitized slippers from these machines.
This is what the slippers look like.
This cuddly cat was sitting by the entrance when we went in. My daughter wasted no time in petting it.
We loved how bright, clean, and nicely furnished Cat Cafe Mocha Akihabara was.
Cats were lounging all over the place.
The cats were all very clean, cute, fluffy, and relaxed.
You can borrow a fluffy cat ears headband at the reception.
Visiting a cat cafe wasn't originally in our itinerary but I'm glad we went.
There were sleeping cats too.
They didn't mind being petted lol.
So many cute fluffy cats!
Our daughter was so happy.
Even our son was able to appreciate the cats.
Thirty minutes passed by all too quickly.
The cats would play with each other too.
We really enjoyed our time at Cat Cafe Mocha! After a couple of days we tried another Akihabara-based cat cafe, Cat Cafe Nyanny. We were pretty disappointed because honestly, Cat Cafe Mocha is hard to top.
Cat Cafe Mocha
2/F Akihabara SIL Bldg,
4-4-3 Sotokanda, Chiyoda-ku, Tokyo, Japan
http://catmocha.jp/akihabara/
Like this post? Subscribe to this blog by clicking HERE.
Let's stay connected: