So how does one become a True Force of Nature? For Burts Bees, a True Force of Nature is a female entrepreneur who takes care of herself and the planet's well-being at the same time. Last March 23, Burts Bees unveiled four outstanding Filipinas who have embodied being a True Force of Nature.
Mrs. Martinez and I can never say no to Burt's Bees. We've always loved how the brand has advocated all things natural. I think they have the best lip balms and personal care products!
TV host, model, and actress Angel Jacob hosted the event.
Hailed as a True Force of Nature were women like former actress Bianca King. She initiated an advocacy on healthy-living and has become a fitness entrepreneur. Bianca candidly said that she quit showbiz because she wanted to sleep. Then there's the social entrepreneur Reese Fernandez-Ruiz, the co-founder of Rag2Riches, a fashion and design house which empowers community artisans. There's also Dzi Gervacio, an exceptional volleyball player dubbed as the "Queen of Jump Serve". Lastly is Denise Go-Ochoa, a woman who has transcended natural beauty through her makeup techniques. These women have demonstrated how to become a queen bee in the various industries they're blooming in.
We also visited Burts Bees' flagship store in Estancia Mall.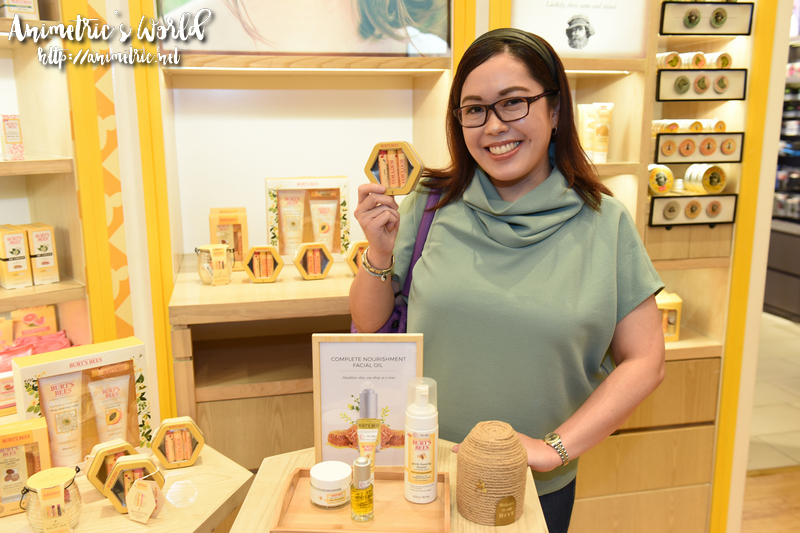 I love how bright and inviting this store is! As I've mentioned earlier, Burts Bees Lip Balms have long been a favorite of mine. I also love their facial cleansers and body care products.
You always get a better deal buy getting products sets like these. I will be reviewing some Burts Bees makeup and skincare products in the coming days so do stay tuned. 😀
Like this post? Subscribe to this blog by clicking HERE.
Let's stay connected: