I took part in Studio SnR's Bobbi Brown make-up workshop last Oct. 15, 2011. I posted about the registration and enrollment a while back. I'm just really so determined to learn all kinds of make-up techniques. In fact, I just enrolled in another course for January 2012. This is actually Studio SnR's 2nd Bobbi Brown workshop. 🙂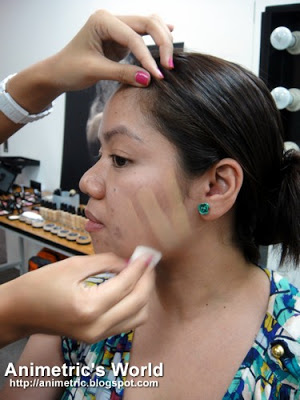 Before anything else, we had to get ourselves swatched to that we'll know what our correct shade of foundation is. This is usually tricky for most people as we usually end up with something lighter or darker than our neck. A good thing to try would be the stripe test (pictured above on Shen). Get three shades that are closest to your face and neck and then swatch one stripe from each. Blend one at a time. The shade that "disappears" into your skin without a trace is your perfect shade. I'm a Beige, and that applies for all the Bobbi Brown foundation lines. 😀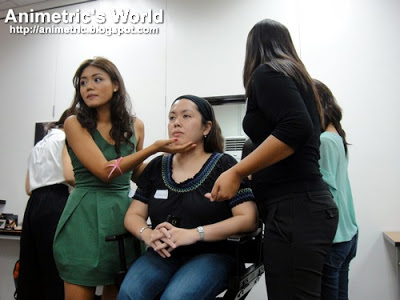 The pre-requisite for Bobbi Brown's 10-Step Beauty is skin care. My face was cleansed and moisturized prior to make-up application. Eye cream was applied too so that concealer would go on smoothly.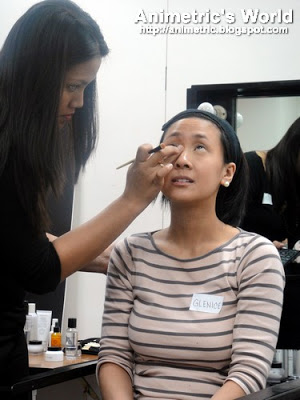 Step 1. Corrector / Concealer – Concealing dark undereye circles, pimples, and other flaws is the first step in applying make-up the Bobbi Brown way. We used the Corrector and Concealer combo featured in Bye Bye Dark Circles. Thank goodness they confirmed that I bought the right shades. You put on the orangey corrector first to cancel out the dark areas and then top with concealer to lighten and "lift" the area.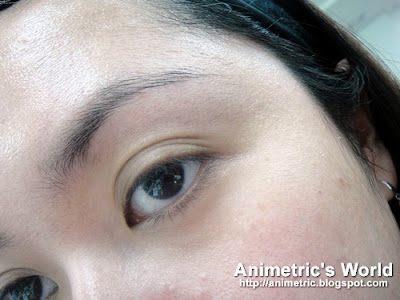 I think I did it correctly, haha! I have really dark undereye circles. O_o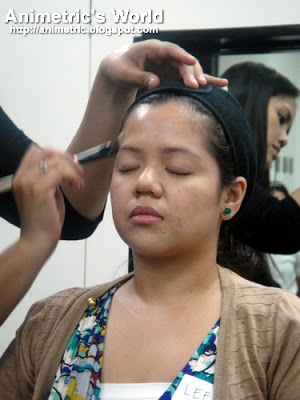 Step 2. Foundation – Since you've determined your correct foundation shade beforehand, what's left to do now is to choose a formulation. Do you want liquid, cream, or powder? Bobbi Brown Skin Foundation (liquid) was used on Shen here. I picked that as well to use for myself.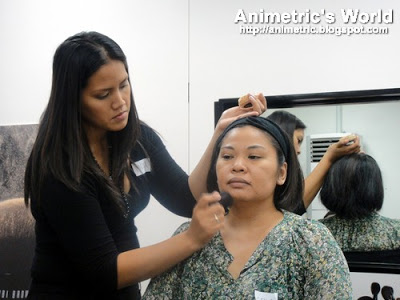 Step 3. Powder / Bronzer – If you're using liquid or cream foundation, now is the time to apply loose powder to set it. Needless to say if you used mineral or powder foundation, you don't need to top with more powder. You can apply bronzing powder over the cheeks, forehead, nose, and chin to add warmth.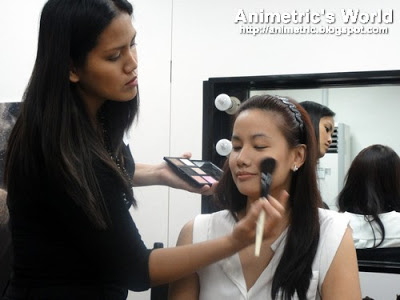 Step 4. Blush – Bobbi Brown's blush application technique is rather different. You use 2 shades, a neutral one and a brighter one to add a pop of color to your cheeks. Smile and then brush the neutral shade on the apples of the cheeks towards the hairline and then downwards to soften the color. Add a "pop" of bright color just on the apples of the cheeks.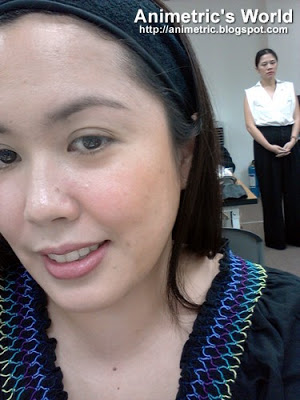 This is me after the 4th step.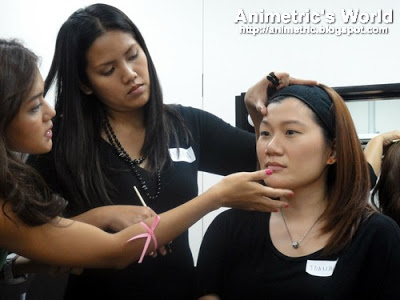 Step 5. Lipstick/Gloss – Use the natural color of your lips as a guide when choosing your everyday lipstick shade. The most flattering shade will either match your lips or be slightly darker.
Step 6. Lip Liner – Line lips AFTER applying lip color. This will keep color from feathering. Blend any hard edges with a lip brush.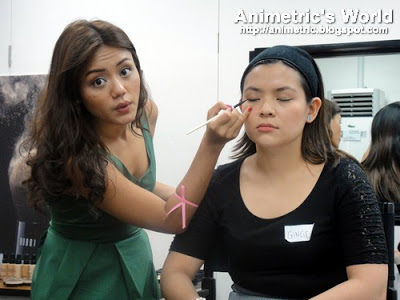 Step 7. Brows – Define brows with eye shadow that matches your hair color and apply with an eyebrow brush. You can top with a brow enhancer (like a mascara for brows) afterwards.
Step 8. Eye Shadow – Sweep a light shadow from lashline to browbone. Dust a medium shadow color on the lower lid up to the crease.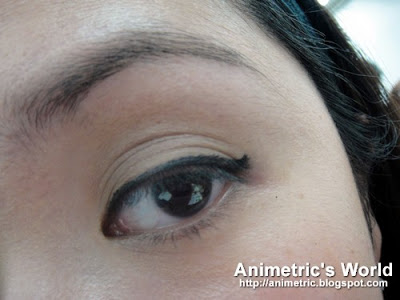 Step 9. Eye Liner – Line the upper lashline with a dark eye shadow applied with an eye liner brush or use a gel eyeliner. I opted for the latter.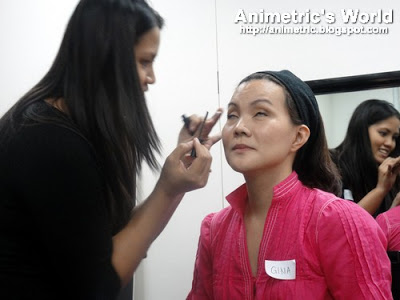 Step 10. Mascara – Black mascara makes the most impact while brown is an option for a softer look. Always curl lashes before applying mascara. Start from the base to the tips while rolling the wand to separate lashes and avoid clumps.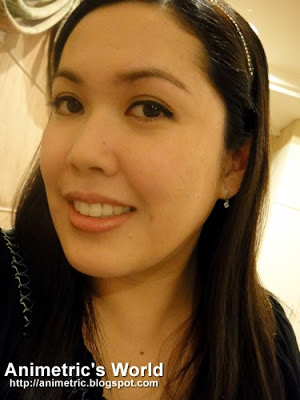 This FOTD is the result after I finished Bobbi Brown's 10-Step Beauty! Ooops, another everyday no make-up look but I think it looks warmer than the others I've done. I used all Bobbi Brown products of course, too bad I can't remember some (like the eye shadows) but I'll list down what I do recall:
Bobbi Brown Skin Foundation SPF 15 in Beige
Bobbi Brown Extreme Party Mascara in Black
Bobbi Brown Long Wear Gel Eyeliner in Black
Bobbi Brown Blush in Desert Rose and Pale Pink
Bobbi Brown Lip Color in Sandwash Pink
It was truly an afternoon of fun, beauty, and learning at Studio SnR x Bobbi Brown. We even had snacks from Coffee Bean and Tea Leaf and freebies from Bobbi Brown. Thank you Studio SnR and Bobbi Brown! 😀
Want to join the next Studio SnR workshop? Keep tabs on what's coming up at http://www.facebook.com/StudioSnR.

Like this post? Subscribe to this blog by clicking HERE.Become a Facebook Fan for more updates from Animetric's World.