Many people have the impression that bloggers are free-wheeling individuals who have tons of spare time to hop from one event to another. Well, I'm sure there are people who fit that description but then there are even more who don't.
In my case, it's something like this:
I work in my husband's family business, and believe it or not the sked is Monday to Saturday, 8am-5pm. I also manage our real estate investments.
I write for at least four magazines — Working Mom, Moms Today, Health Today, and Good Housekeeping… sometimes more. See, writing is what I really want to do so write I must!
I am a hands-on mom to my kids. I tutor them myself in English, Filipino, and Chinese. I am proud to say both of them are honor students. I take them to school every morning so no matter how late I sleep I wake up at 6am every single weekday.
I take care of chores like bill payments and grocery shopping.
I blog… and the result of that is pretty much what you see on this site.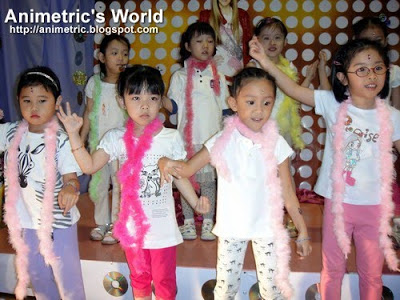 Would you believe that for every event I attend, there are even more that I decline? I can't always be out during office hours. Once in a while is fine, but I can't make a habit of it. Sometimes I can't leave during evenings because I have to tutor my kids. And there are also times when an event invitation, no matter how tempting, coincides with a school activity or program… like this recent invitation I got for a day in Corregidor. Heck, I've never been to Corregidor! It's one of those events I really want to attend, which unfortunately takes place on the same day as my daughter's culmination program in school… if you're a mom like me, you probably know what my decision is. Family first you know.
When I started blogging formally last Feb 2009, it wasn't really too much of an issue since I was relatively obscure so event invitations were few and far between. Although I did manage to make a name for myself among American readers reviewing anime and other things at animetric.com some years ago, blogging is a completely different ball game. I had to start again in terms of building content, readership, and such.
I always tell my single blogger friends that being single is really the optimal status for being a blogger. You don't really have that many strings attached. You can pretty much do what you want. Of course on the opposite side of the pole is when your kids are all grown up and working, then you can have more freedom although there is still the non-blogging husband to take care of. In my case I have a hubby who's conservative and two young children who need me.
Oh and no matter how, pardon the term, bonggacious (extravagant, for my international readers) a media or blogger event is, if I do not like, use, or approve of the product, brand, or establishment, I will most definitely decline. So no, you won't see me in foam parties and the like any time soon. Compared to other bloggers I have more limited chances to attend events, thus I intend to use them wisely… say if there are like 5-6 events in a week, I have to choose what… 2?
Like this post? Subscribe to this blog by clicking
HERE
.