Today I'd like to talk about my favorite facial sunscreen — Biore UV Aqua Rich Watery Essence SPF 50+ PA+++. Phew! What a loooong name lol. Sunscreen is my best friend because I don't like the sun. It wreaks way too much havoc on my skin. At my age, the less stress for my skin the better. By now I must've used at least 50 different sunscreens on my face. This is hands down the best one so far.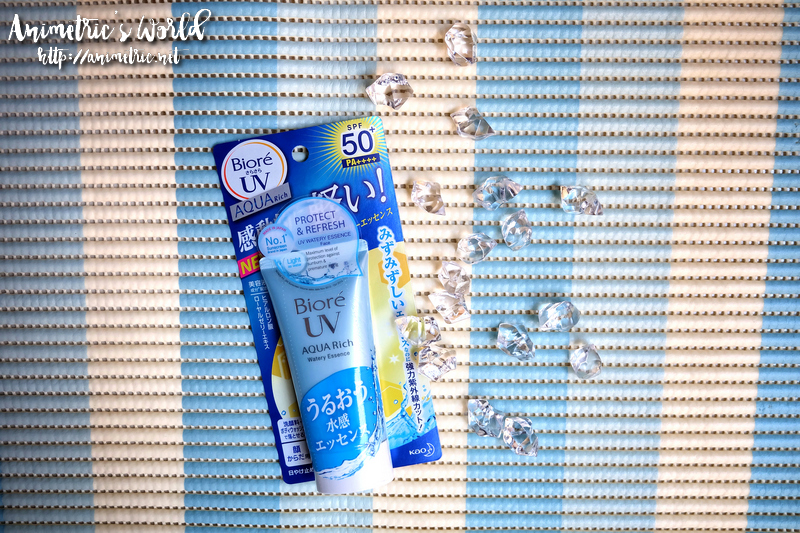 The good news is Biore UV Aqua Rich Watery Essence SPF 50+ PA+++ doesn't come with a hefty price tag. One 50g tube costs a reasonable P445.
So why do I like this so much?
Well as the name suggests, it's like water. It's very light and fluid. There's no sticky or greasy feeling.
If you spread it onto your skin it turns even more water-like. Then it dries to a natural matte finish. I swear you won't even know it's there.
So this is how it looks like after application. I have no makeup on. Notice how there's not even a hint of shine. It's like I didn't apply anything.
Why I love Biore UV Aqua Rich Watery Essence SPF 50+ PA+++:
I love the water-like texture and consistency.
It's easy to apply since it's non-sticky and non-greasy.
It's the most lightweight facial sunscreen I've tried. Very easy to forget you have anything on your face.
It's absorbed by the skin quickly and dries to a natural matte finish. There's no trace of oil, grease, or shine after application. No white cast too, so you can wear it under makeup.
It hydrates and refreshes. I love the cooling sensation when I apply it.
The SPF is high so I don't have to worry about the sun's harmful rays damaging my face.
The price is reasonable (cheap even) for a product of this caliber.
Downside? None! It's all good. I love love love this product. It's the perfect facial sunscreen if there ever was one.
Biore UV Aqua Rich Watery Essence SPF 50+ PA+++ is available at leading department stores and drugstores nationwide. You can also purchase online at BeautyMnl.
Like this post? Subscribe to this blog by clicking HERE.
Let's stay connected: