To be honest, I haven't seen a BDJ Box in months. I have way too much stuff to sort through. It doesn't help that I'm a serial shopper. I've already bought 2 Kylie Lip Kits from a friend of a friend. Then I had to hoard some Too Faced makeup stuff from Sephora Malaysia. Anyhow all that said, I was pleasantly surprised when the BDJ Box Elite September 2016 found its way to my doorstep.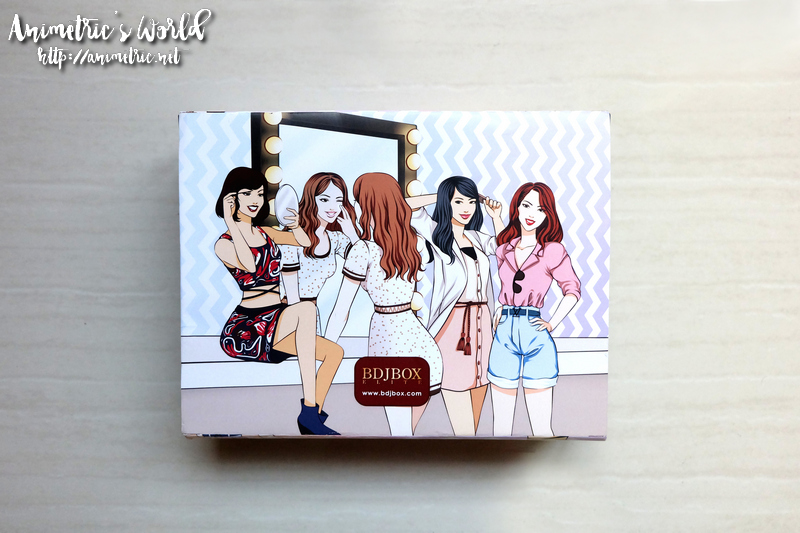 The first thing I noticed was the manga-style (Japanese comics) illustration on the box cover.
It's personalized too! This box's theme is Bare To Beautiful.
The BDJ Box Elite September 2016 edition contains full-sized eye makeup products galore. There's Inglot Freedom System Eye Shadow in Purple (P425), FS Mascarade Volumizing Mascara (P500), and Pink Sugar Honey I'm Good Brow Gel in Blonde (P349). There's also a discount card for 10% off cash and 5% of credit card purchases at Inglot.
Here's a swatch of Pink Sugar Honey I'm Good Brow Gel in Blonde. I haven't tried it on my brows but it seems to light for me.
A BDJ Elite Box wouldn't be complete without skincare products and we have three for this box. There's L'oreal Revitalift Magic Blur Anti-Aging Moisturizer (P899), Bioderma Hydrabio Serum 15ml (P808), and Cetaphil Gentle Skin Cleansing Cloths (P225). I have a full-sized Bioderma Hydrabio Serum and it costs P1,508 for 40ml. This sample tube should last a few days… enough to help you decide if it's right for you.
The product that really got my attention was The Face Shop CC Ultra Moist Cushion in Natural Beige (P895).
Natural Beige is my shade across all Korean brands so far (Laneige, Etude House, Tonymoly, Holika Holika, etc).
Sadly though, The Face Shop CC Ultra Moist Cushion in Natural Beige turned out too orange-toned for me. My arms are darker than my face so I don't think it's going to work. It dries to a really shiny finish (you can't tell from this pic) which I think will make my face look like a light bulb in photos.
As is the usual case with BDJ Box Elite, there are tip cards for each of the products to help you get the most out of them. The total worth of this box is P4,101 which is more than 3x the P1,480 box fee.
Anyway, I'm really liking the BDJ Box Elite's manga-inspired look. Thank you BDJ Box for sending one my way! 🙂
For subscription information, log on to http://bdjbox.com/.
Like this post? Subscribe to this blog by clicking HERE.
Let's stay connected: