Christmas Day has always been the most boring day in the USA. Why? Because 90% of all establishments are closed. The first time we experienced it, we were pretty much stuck at home with nothing to do. We went to Denny's, one of the few restaurants open. Now I normally like Denny's, but Christmas Day at Denny's was not a good experience. A lot of menu items were out of stock and there was just a skeleton crew so everything was in slow motion.
This trip, I had Christmas Day planned out. We went to see Star Wars: The Rise of Skywalker in the morning. Movie theaters are all open on Christmas Day. In the afternoon we drove to LACMA to take photos of and with the famous Urban Lights. Then we went to see Angels Flight, dubbed as the shortest railway in the world. According to Google, Angels Flight is open on Christmas day and it really was.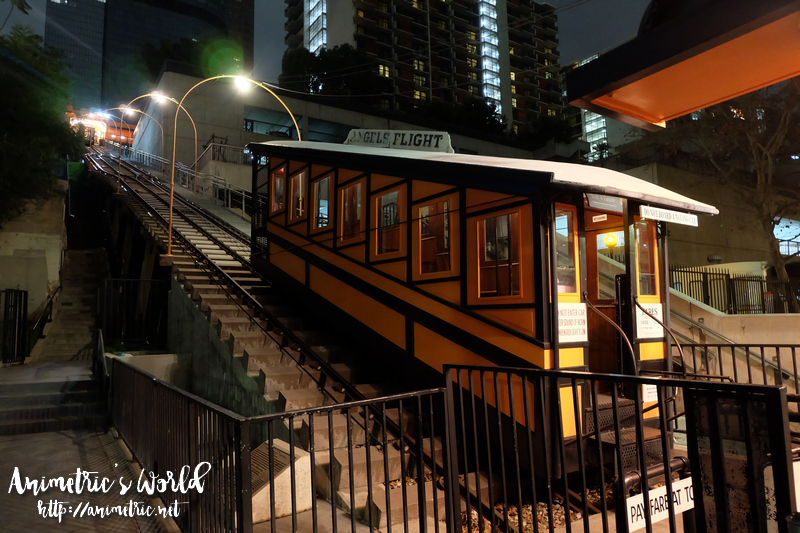 Built in 1901, Angels Flight travels a mere 298 feet up and down. That's about 2 blocks in US standards. Anyway, there's no one manning the gate facing the street. We saw a Korean couple get off and asked them how they got a ride. They said they climbed the really steep and high stairs at the back and then paid at the ticket booth. Gosh. We climbed up only to discover that you can actually ride the tram up or down and just pay at the ticket booth at the top. I thought I was gonna die climbing those stairs. It was more than 300 feet of stairs WTF. Didn't help that for some reason, hubby and the kids were speed climbing.
This is the entrance from the street level. It costs US$1 per person per ride, so if you ride it up and down, it's US$2 per person.
This is what it looks like from the topmost level where the ticket booth is.
Hubby and I just took turns taking photos with the kids.
I bet the experience would be completely different if you go during the daytime. At least we didn't have to line up.
For a quirky tourist attraction (it's also a historical landmark) that set us back just a dollar each, I'd say it was worth it.
Angels Flight
350 S Grand Ave.,
Los Angeles, CA, USA
Like this post? Subscribe to this blog by clicking HERE.
Let's stay connected: