Last Friday, Asvel Philippines launched young actress / singer Andrea Brillantes as their newest brand ambassador. Asvel is a Japanese brand of high quality food storage containers, rice dispensers, tumblers, and other storage essentials. Andrea talked about how she uses Asvel products to keep her food and drink fresh during tapings and shoots.
With over 3 million followers on Facebook and over 6 million followers on Instagram, Andrea Brillantes is easily one of the most popular young artists around. People love her sincerity and down-to-earth attitude.
She performed a song number during the launch, much to the delight of her fans. Everyone was given a chance to meet and greet her upon purchase of an Asvel gift box for P999.75.
Kaye Sy-Catral of the Bentomommas also conducted a bento-making workshop at the venue.
I participated because they promised it would be easy lol. I mean, I cook at home but bento-making is an entirely different ball game and I don't really have the time or patience for it. Everything we needed was already prepared — the bread was pre-cut and all the tools were inside the containers. We literally just had to put stuff together and store what we make inside the yellow Asvel Luntus Lunch Box (P798). Why yellow? Yellow is Andrea Brillantes' favorite color.
Here are my teddy bear peanut butter chocolate sandwich and bento box fillers lol.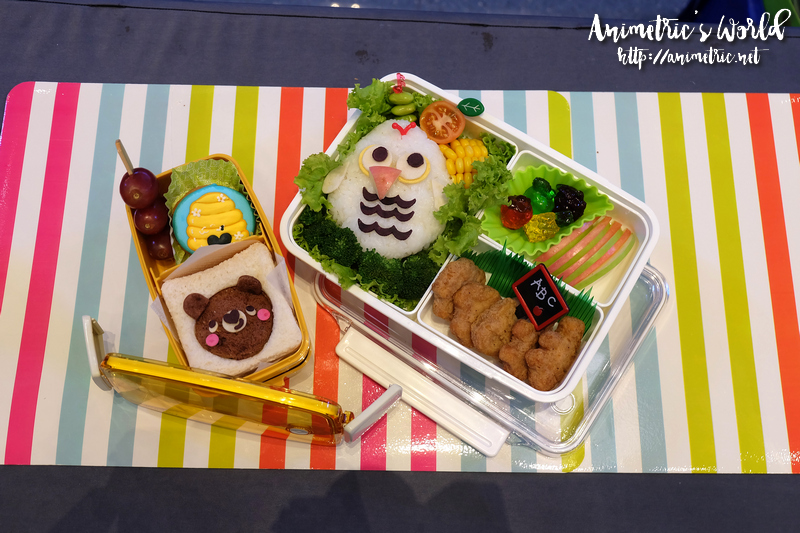 These are the Bentomommas' sample bentos! Kaye shared a lot of nice bento-making tips and tricks such as:
To prevent fruits from turning brown due to oxidation, dip them in clear lemon/lime soda (like Sprite and 7-Up) first before putting in the bento box. The citric acid in the soda keeps the fleshy parts of the fruit from oxidizing.
Bento boxes should be packed until there's no empty space. This is so the contents don't move around while in transit. Food items like fruit and vegetable pieces, cookies, crackers, cheese cubes, etc. can be used as fillers.
Pre-cut everything you need to use in order to save time.
Use a sturdy and secure leakproof container to put the food in and keep them fresh.
Reasonably priced and functional, the lunch boxes from Asvel Philippines are perfect for bento-making moms. Asvel products can be purchased at SM Home, MakeRoom, National Bookstore, Rustans, Shopee, and Lazada.
Like this post? Subscribe to this blog by clicking HERE.
Let's stay connected: